English Home learning
English Home Learning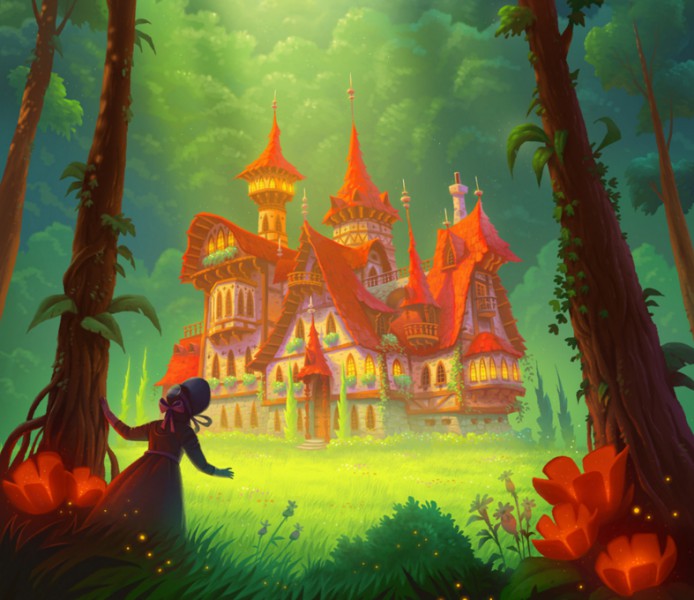 Use the picture above as your writing task for this week.
Monday:
Talk to your grown ups about what you can see.
Can you identify any interesting adjectives?
Who might the girl be?
Where is the house? How did it get there?
Create a list of this adjectives in your writing book as you will need them for later in the week.


Tuesday:

Can you think of some questions that you would like to ask the girl in the picture?
Write these questions down and remember to put your question marks in the correct place.
Here are some examples:
Where do you come from?
Why are you in the woods?
What is in the house?
Use your imagination when creating your questions. Now try to think of what the answers could be. You can use this information to help you on Friday when you write a story!

Wednesday:

Now I want you to focus on the setting of the story.
What can you see in the picture?
Look at the house. What colours can you see? Can you use any expanded noun phrases to describe the house or the forest?
Remember that an expanded noun phrase is where you use an adjective before the noun.
E..g. The grand castle or The green, murky forest.


Use expanded noun phrases when writing sentences about what you can see in the picture.
Thursday:

Plan your story.

Create a plan to write your story..

Who is the main character?
Where does she come from?
How did she get into the forest?
Why is there a house?

Create a story map for you to be able to use tomorrow. Include pictures and key words to help you with your story.
April 2020
| M | T | W | T | F | WE |
| --- | --- | --- | --- | --- | --- |
| | | 1 | 2 | 3 | 4 |
| 6 | 7 | 8 | 9 | 10 | 11 |
| 13 | 14 | 15 | 16 | 17 | 18 |
| 20 | 21 | 22 | 23 | 24 | 25 |
| 27 | 28 | 29 | 30 | | |