Welcome to Nursery
Nursery
Welcome to the Nursery Class website
In Victoria Primary we strive to provide a loving, caring environment that will nurture every child's growth and development.
Spring 1 Transport
Making biscuits. Thank you for your help Cake Lady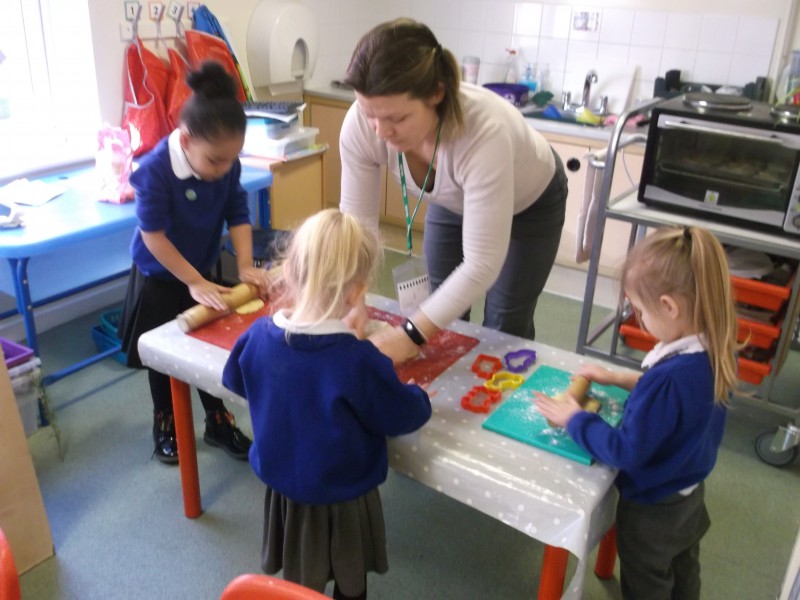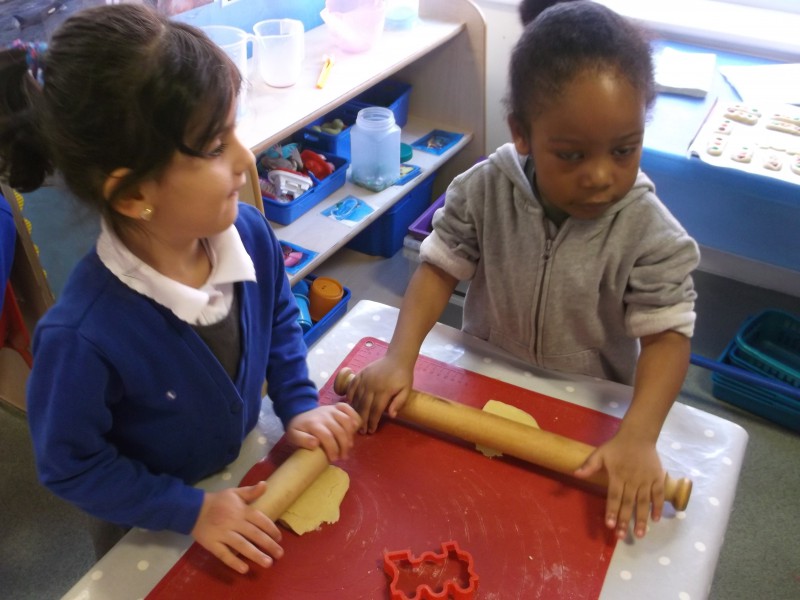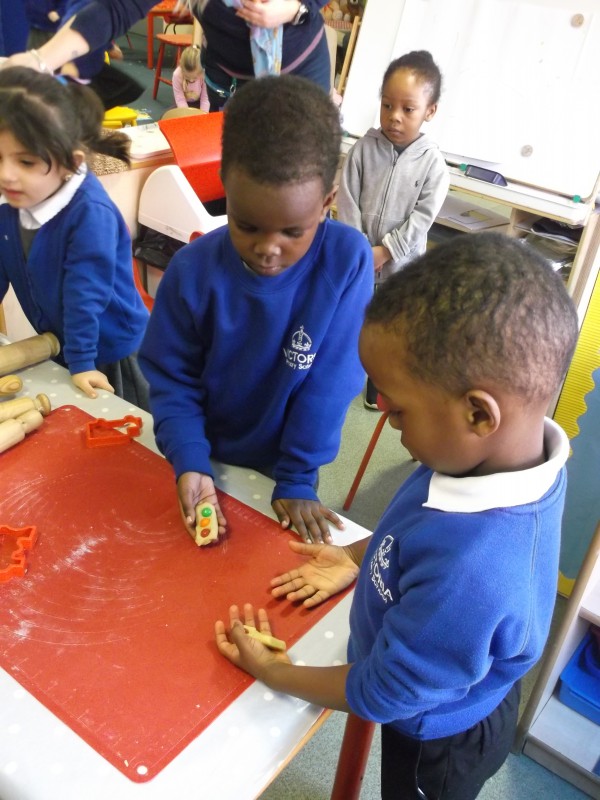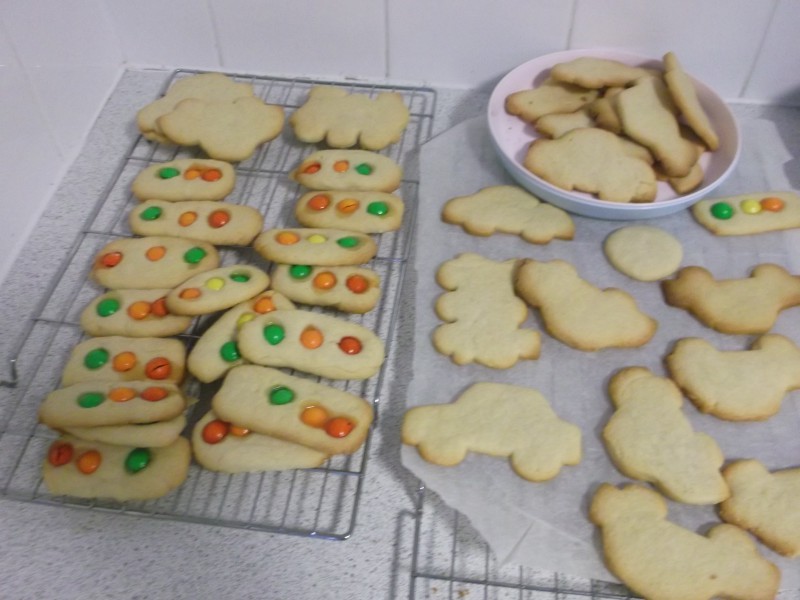 We are learning to make patterns.
We can even record the pattern. The baby is really impressed!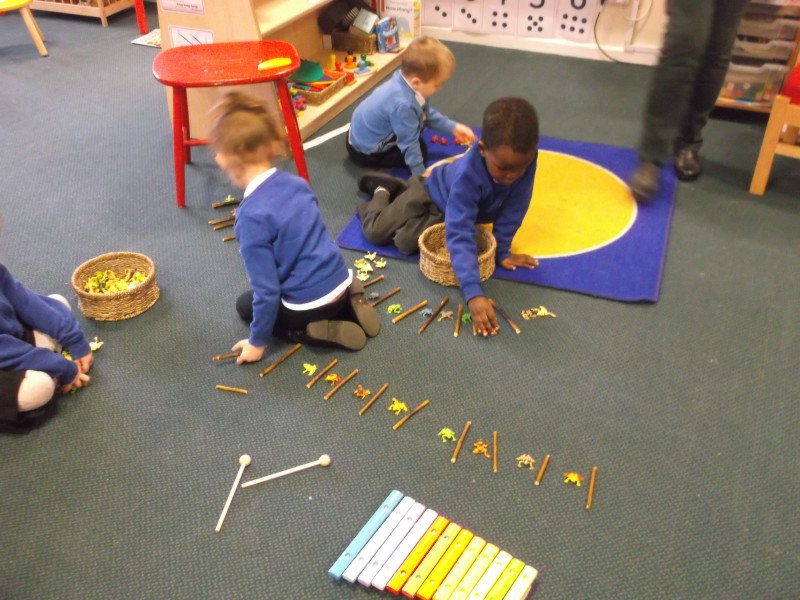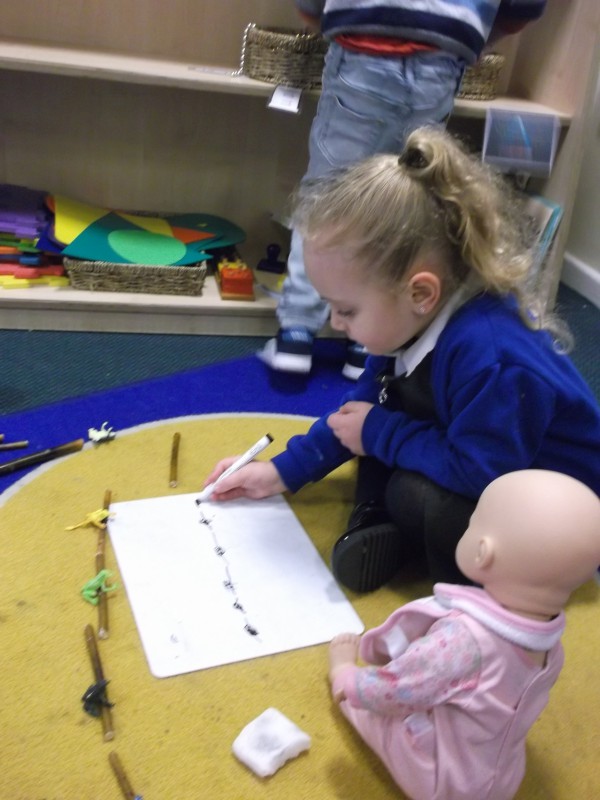 WHO AM EYE?
Can you find my eyes mum?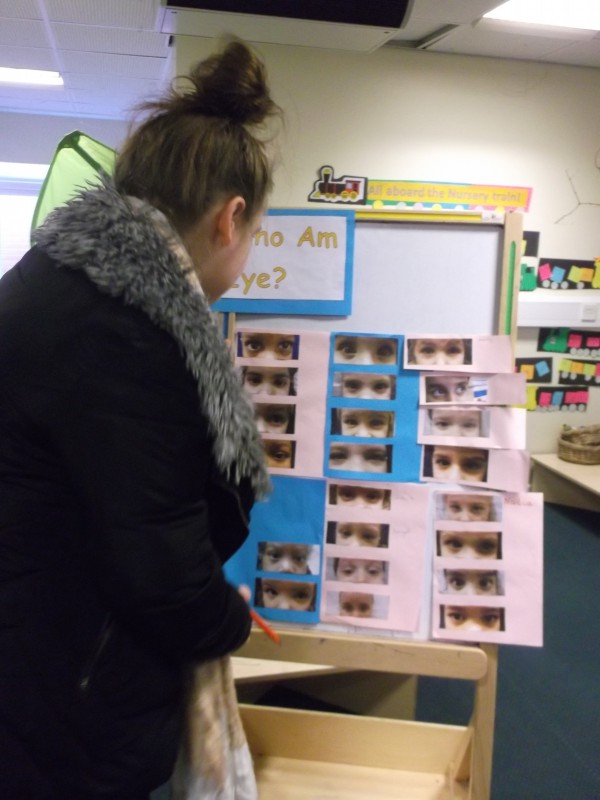 How can you feed 3 bears with 1 sausage? Easy peasy just divide it into smaller pieces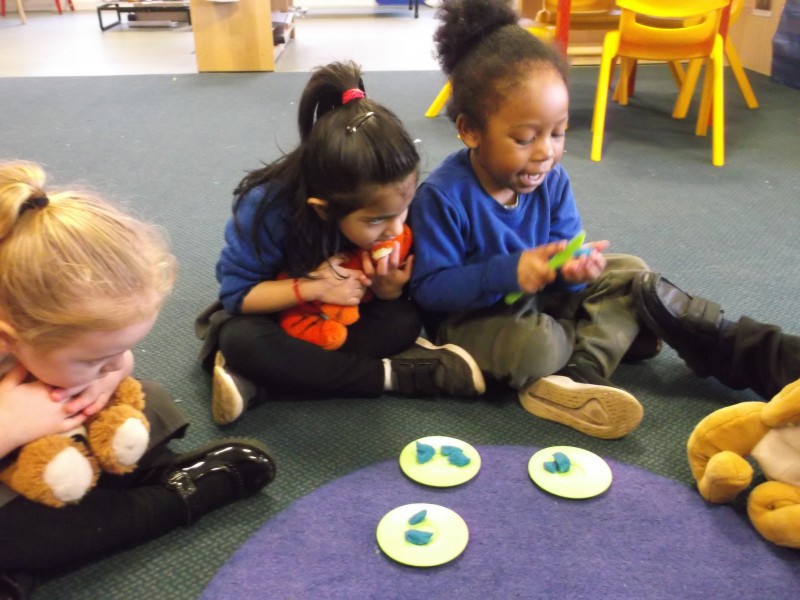 We are getting better at holding pens and drawing shapes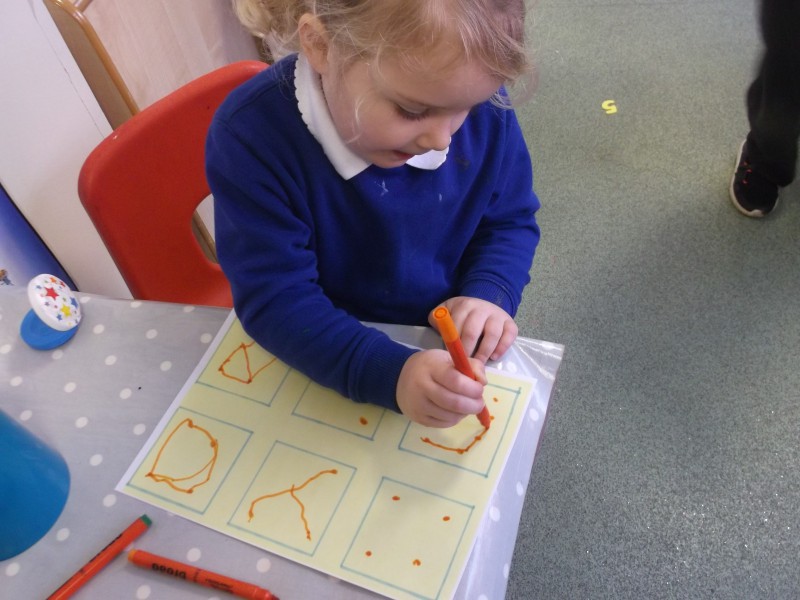 Bike riding lessons. We are so fast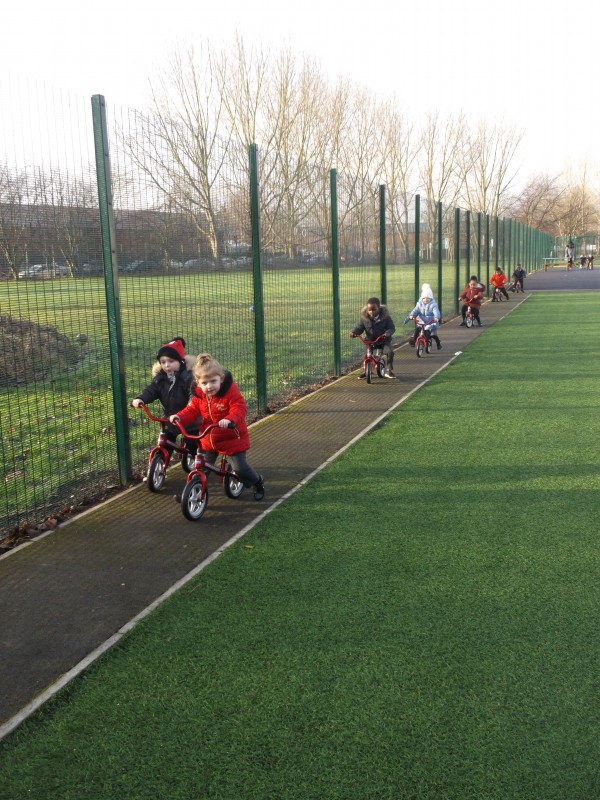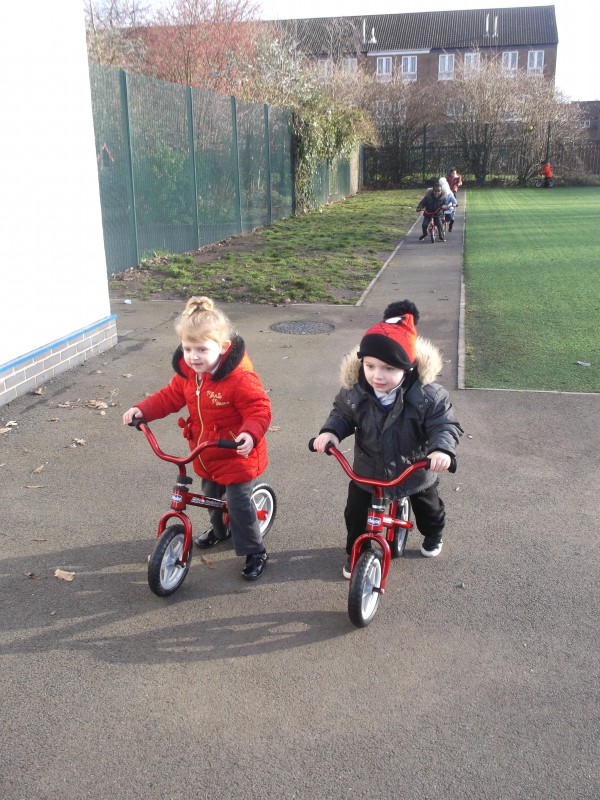 Our friend from year 2 did a professional presentation of his special train set.
We all loved his train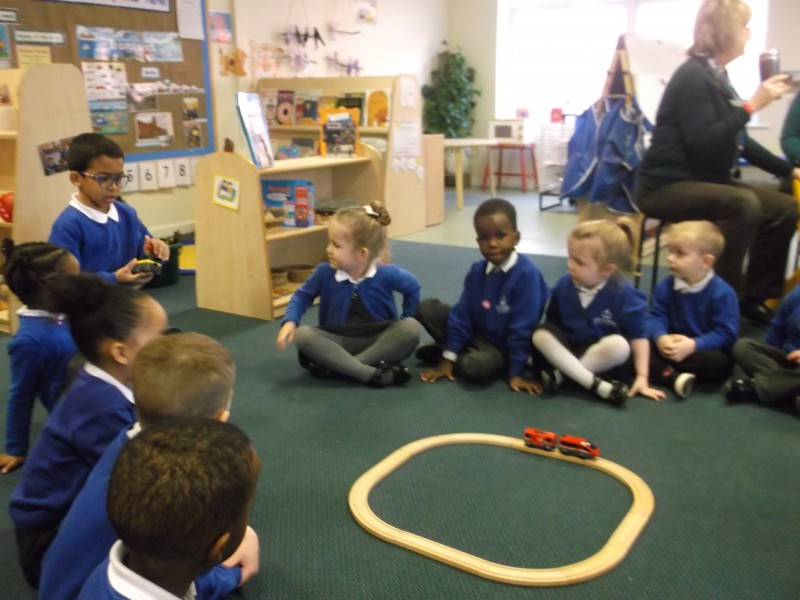 Our guest reader read us a story about animals traveling across the river. Which one of them sunk the boat?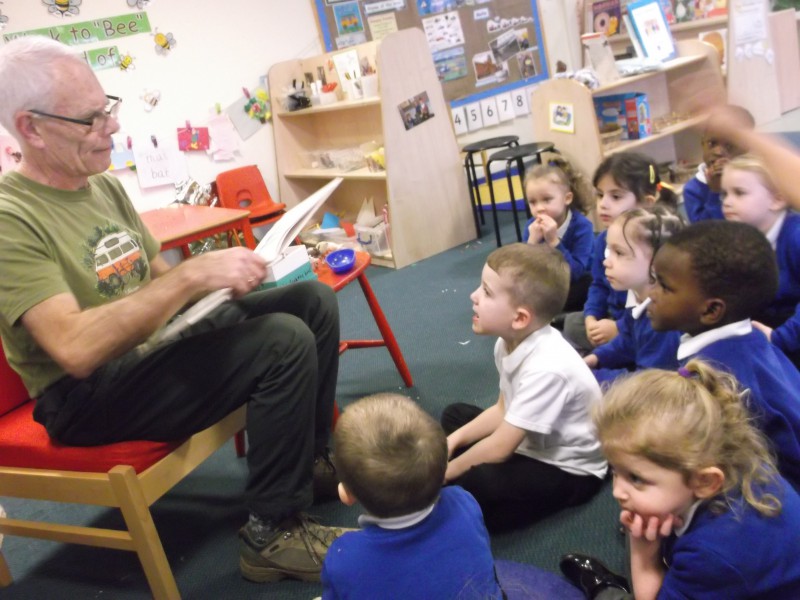 At our snack table we made some edible boats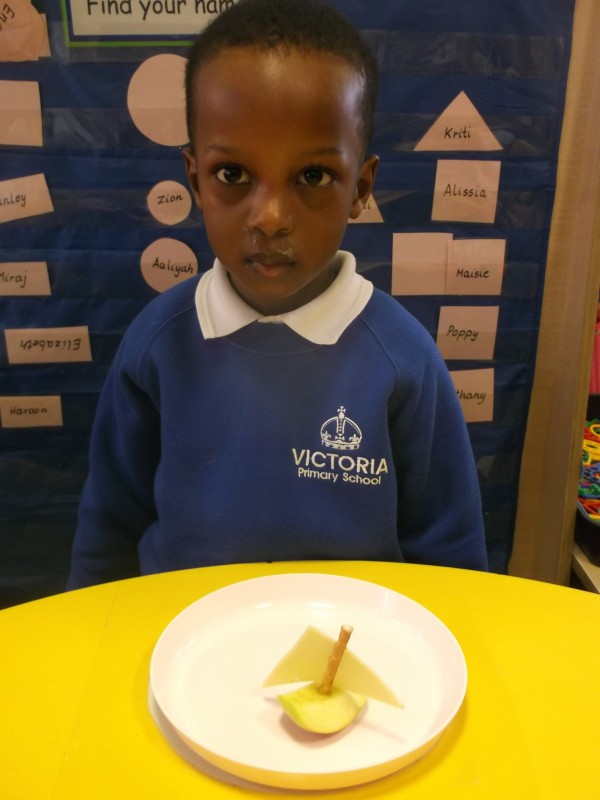 A visit to the Nottingham railway station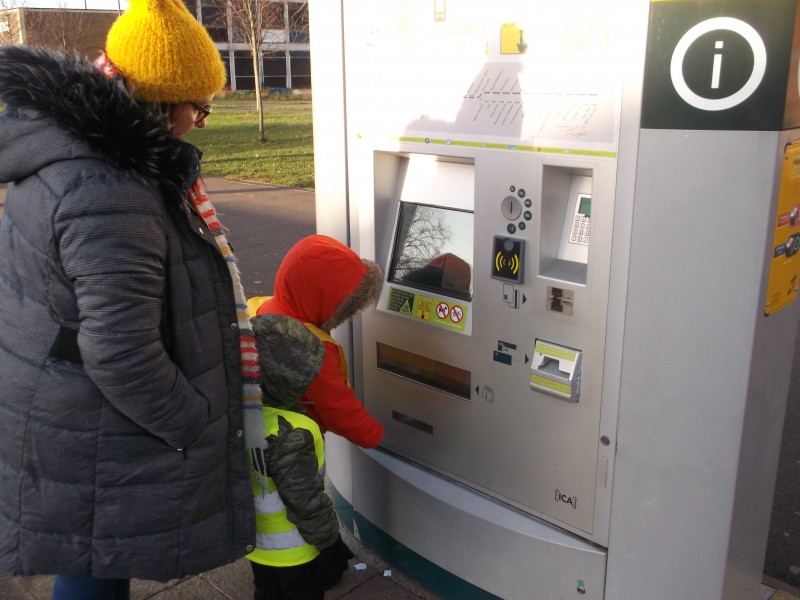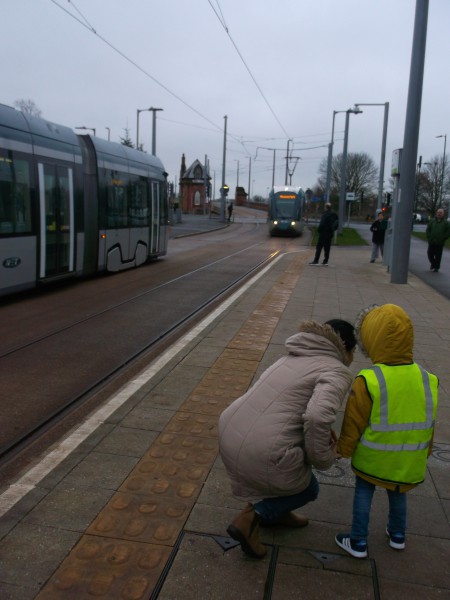 Buying tickets and waiting for our tram.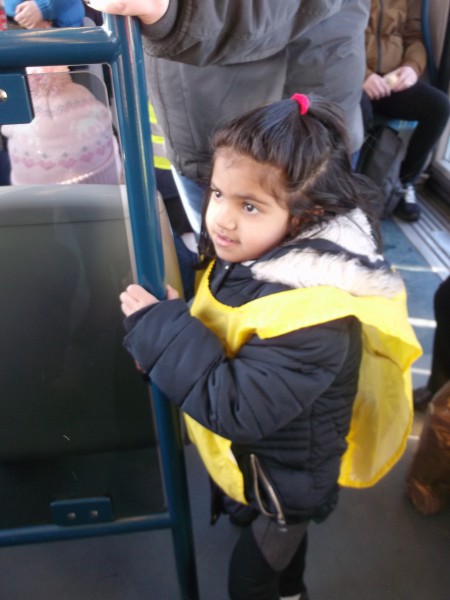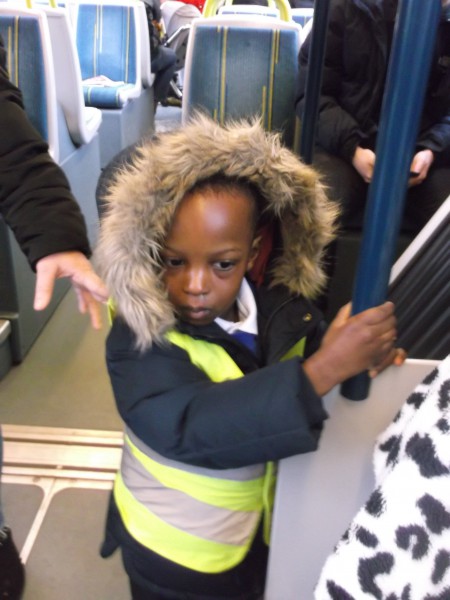 Holding on tight while traveling on the tram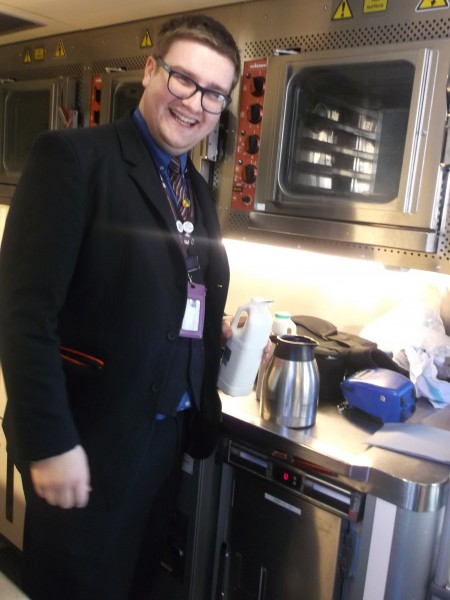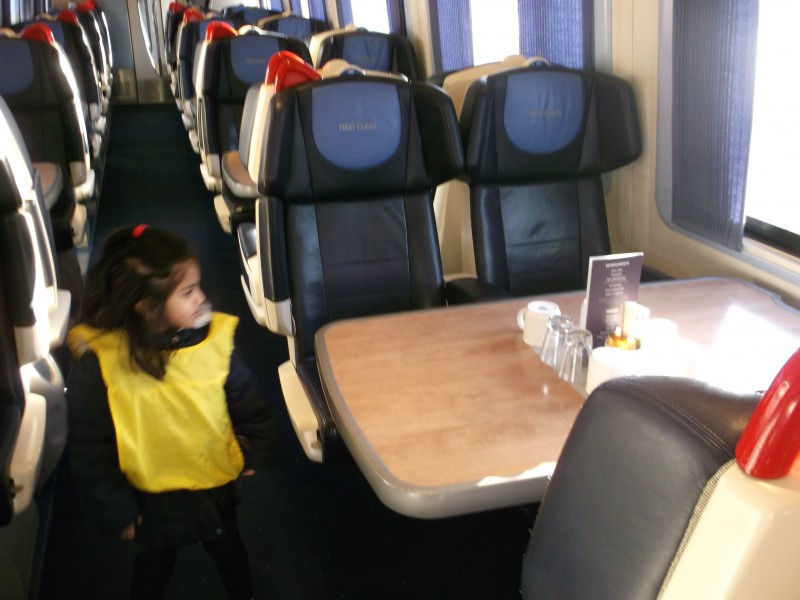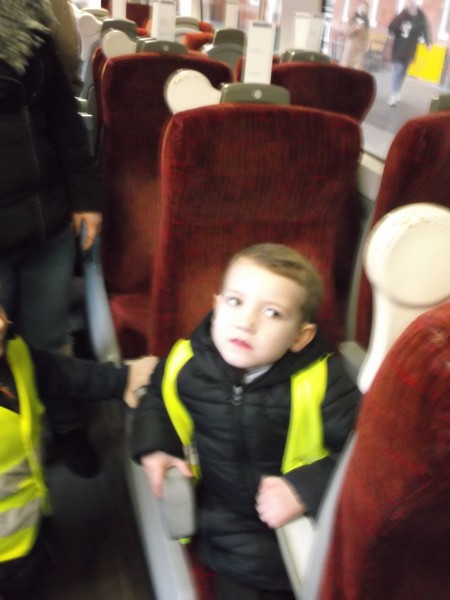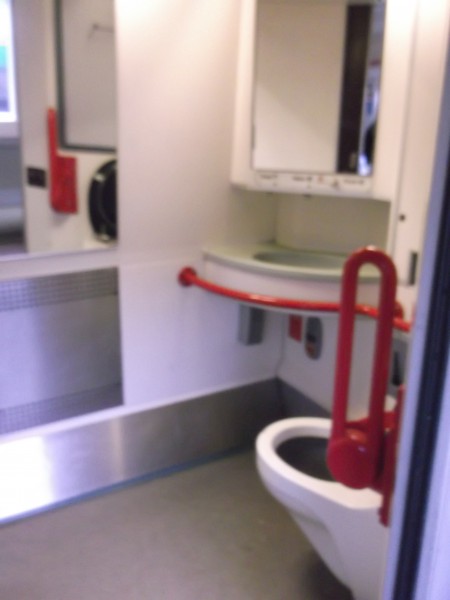 We boarded a train. On the train we saw a toilet, a kitchen, comfortable seats and small tables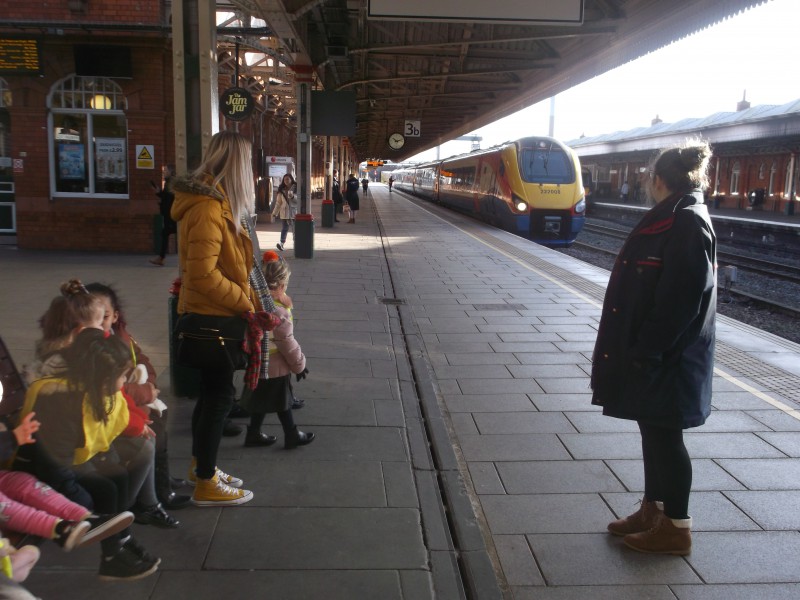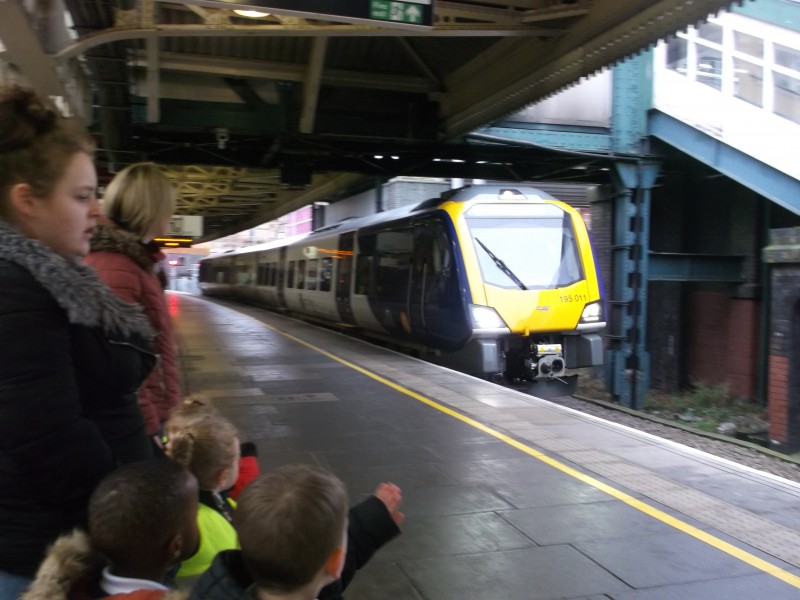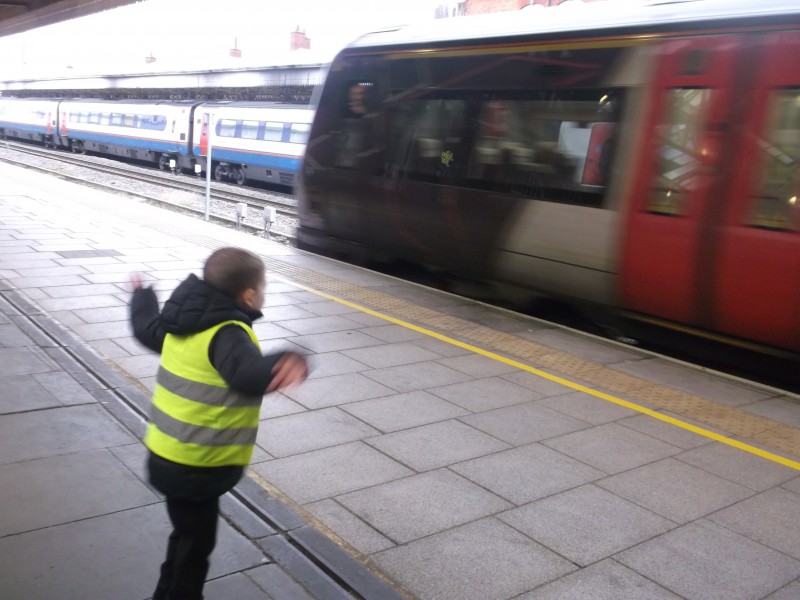 We watched trains arriving and departing. We wave to the passengers on the trains
Walking on platforms we always remember not to cross the yellow line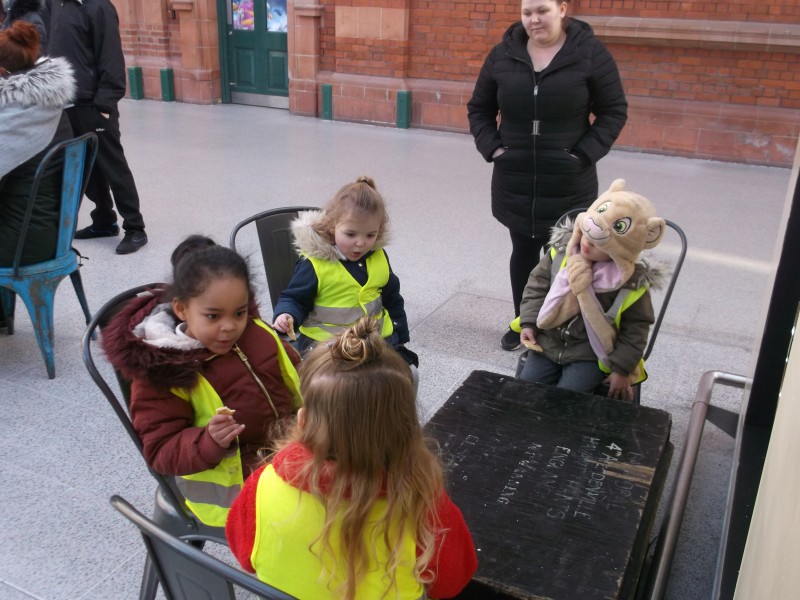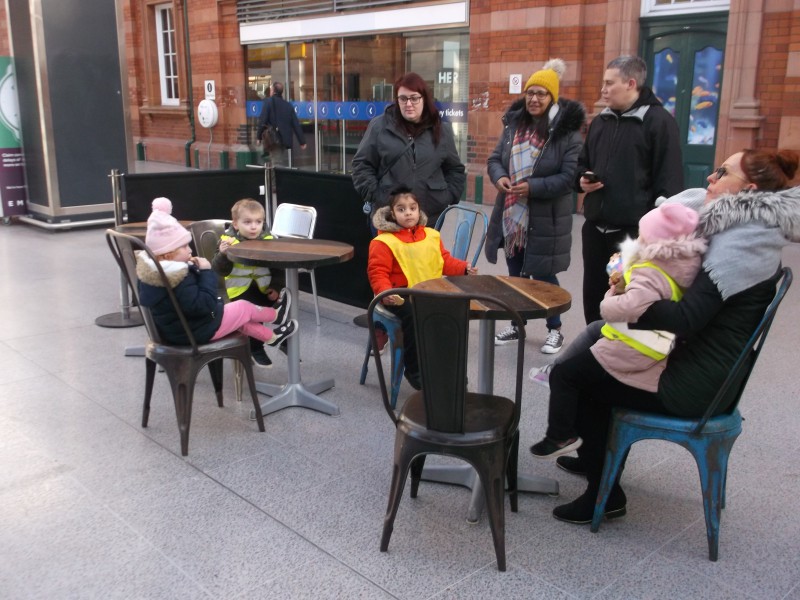 Having a biscuit in the station cafe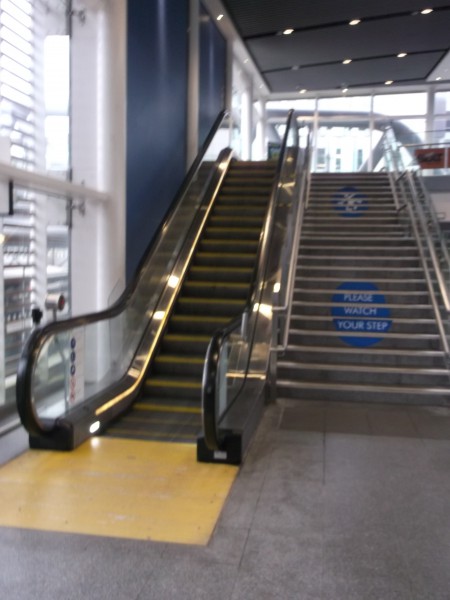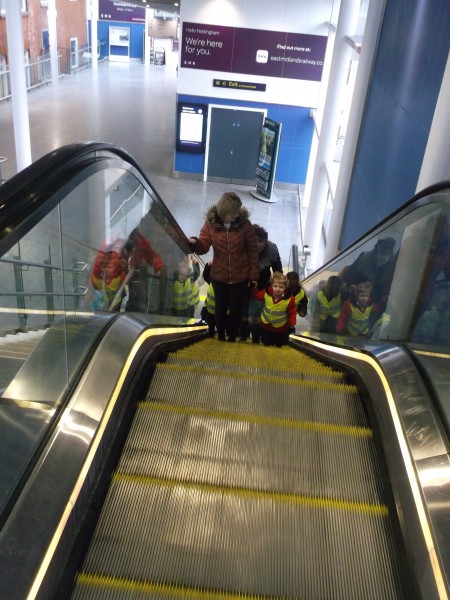 We used escalator to travel up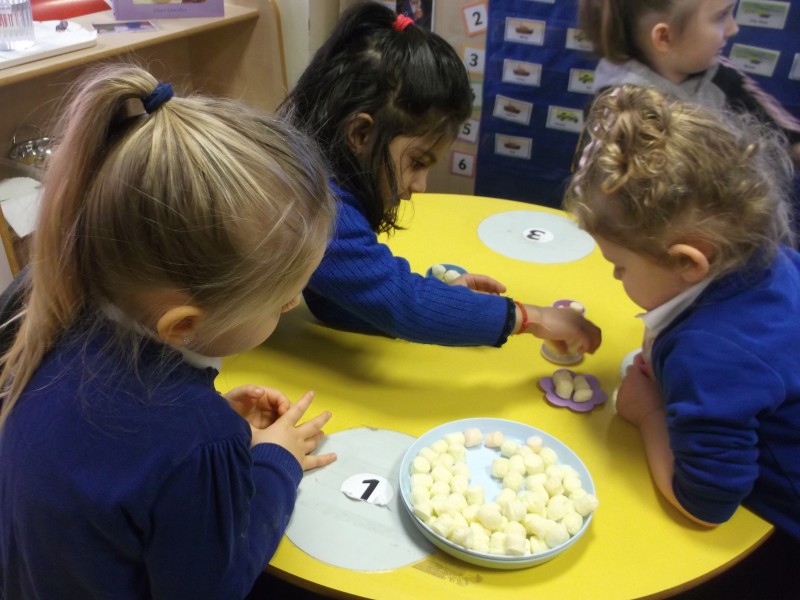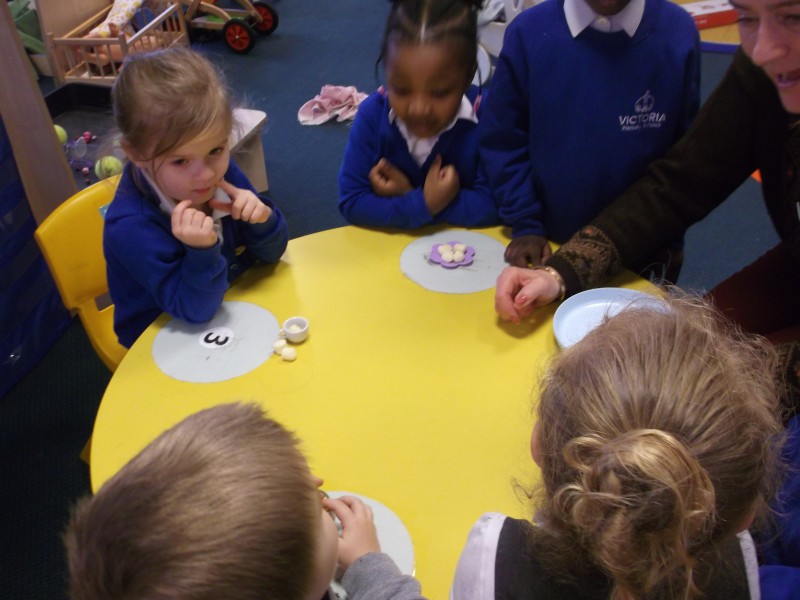 Counting and sharing. How many do you have? Who has more? Who has less?
Is that fair?
_____________________________________________________________________
Our rhyme this week is Humpty Dumpty.
We experimented with boiled and raw eggs to see what would happen when they fall off the wall.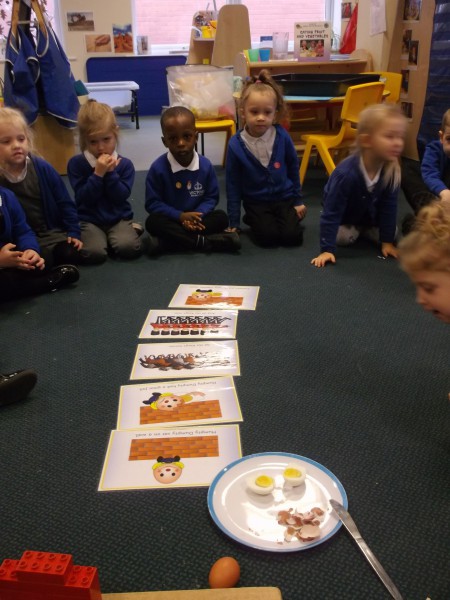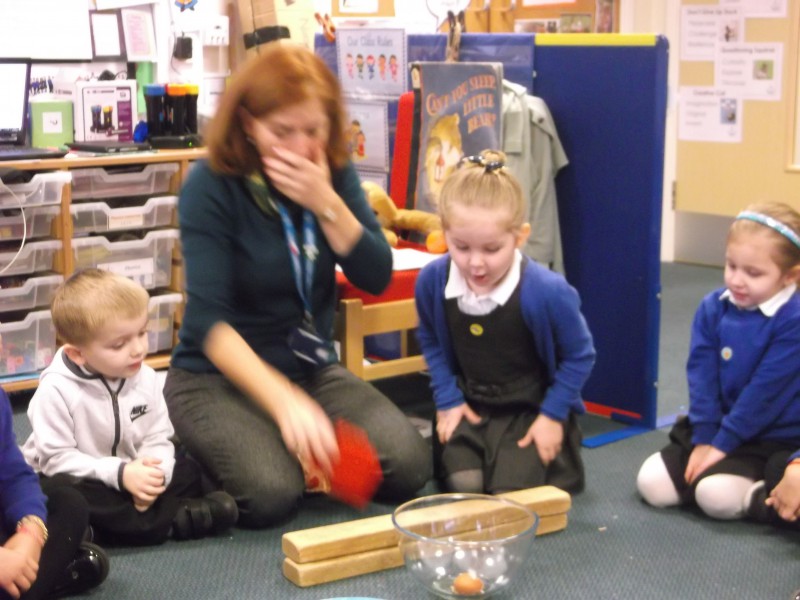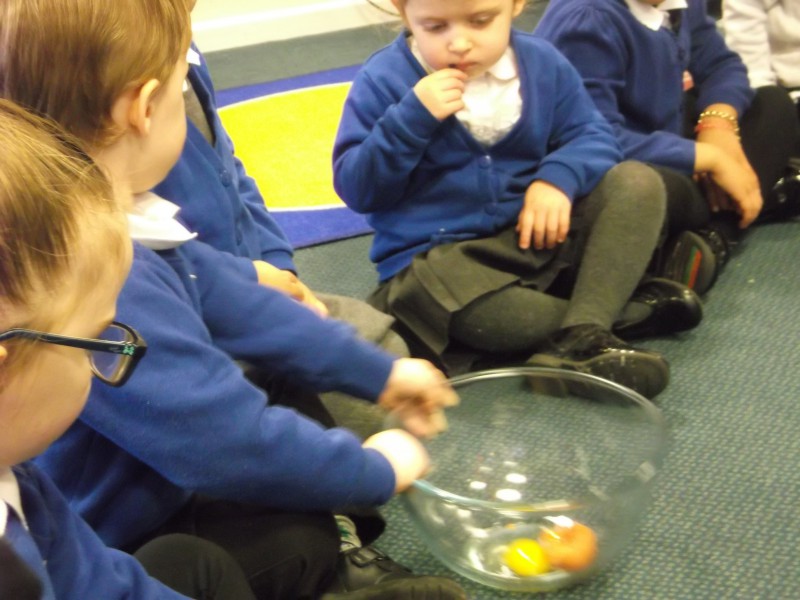 We are learning to count a greater amount of objects. We must remember to line them up and to touch them whilst counting.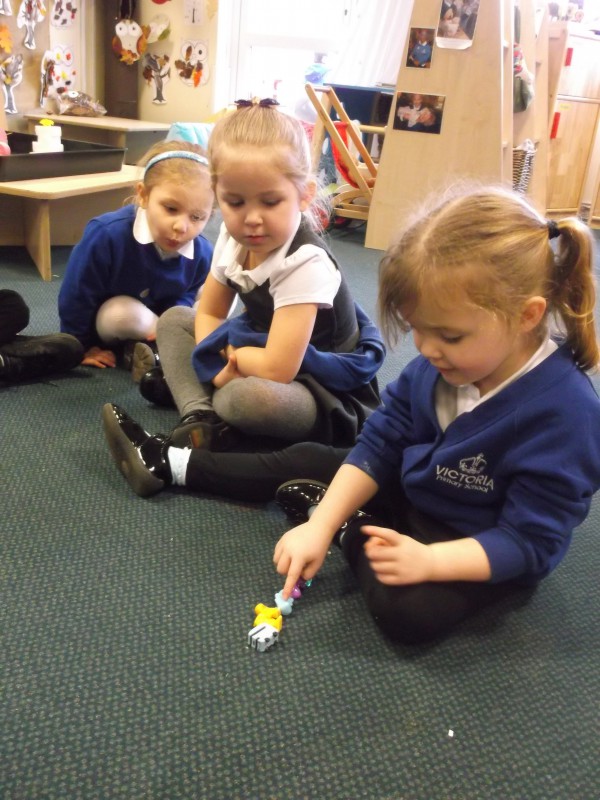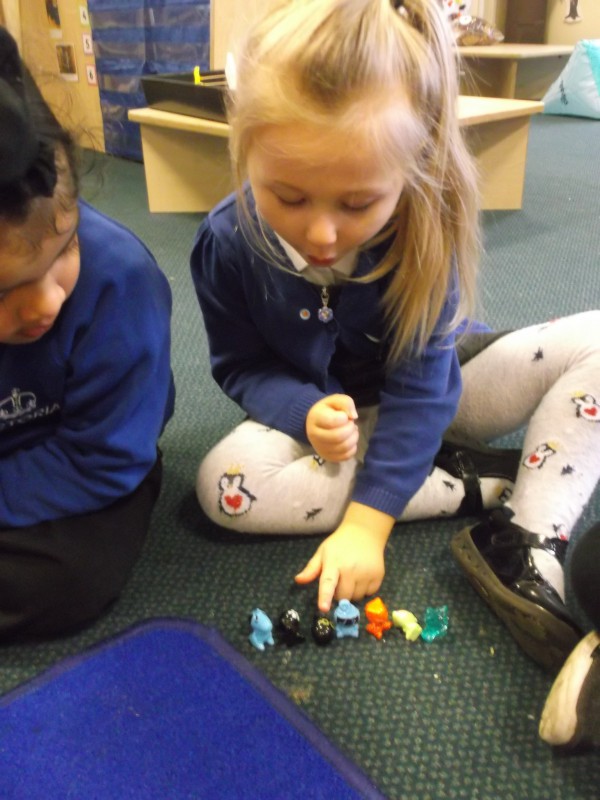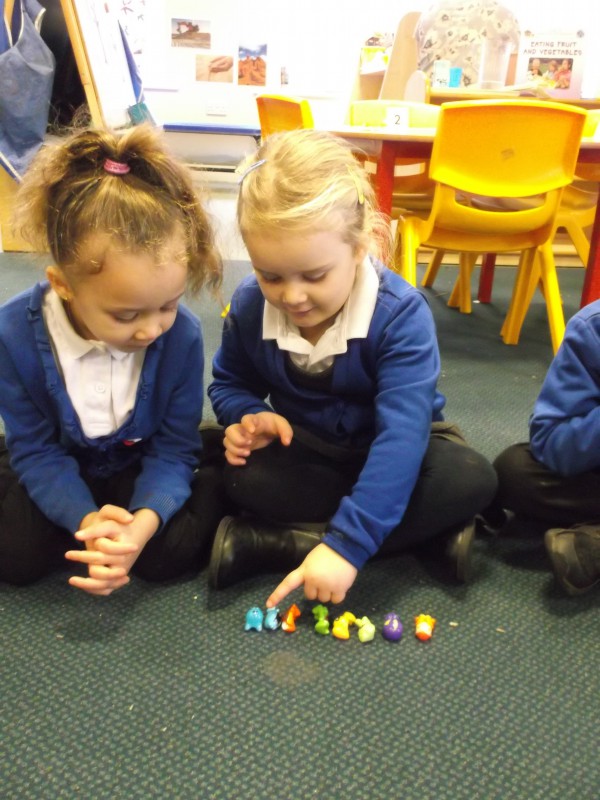 -------------------------------------------------------------------------------------
In Forest school we played traffic light games. GO! STOP!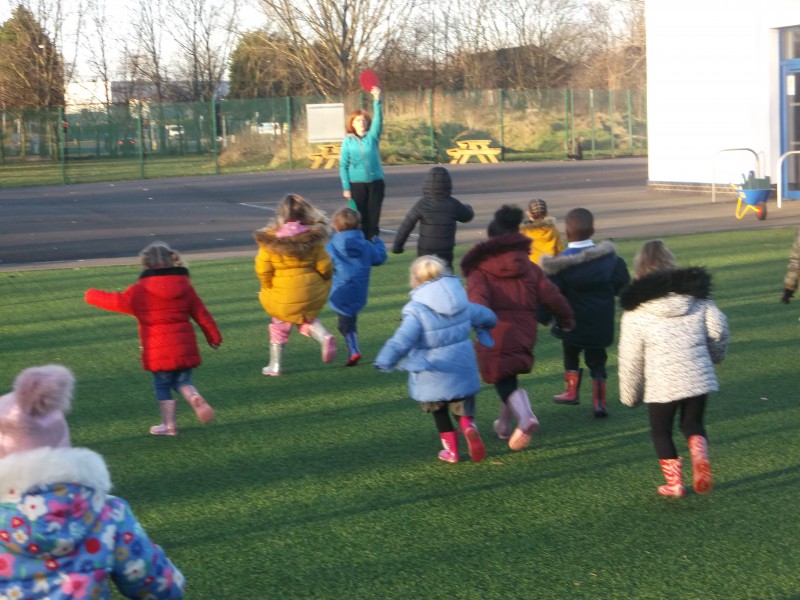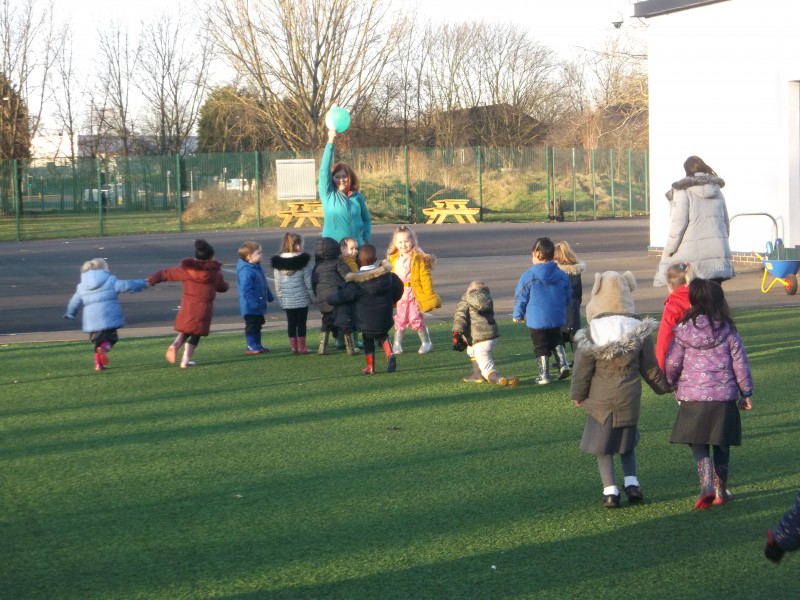 We discovered a muddy patch on the field. It was fun listening to all the squelching noises it made when we trod in it.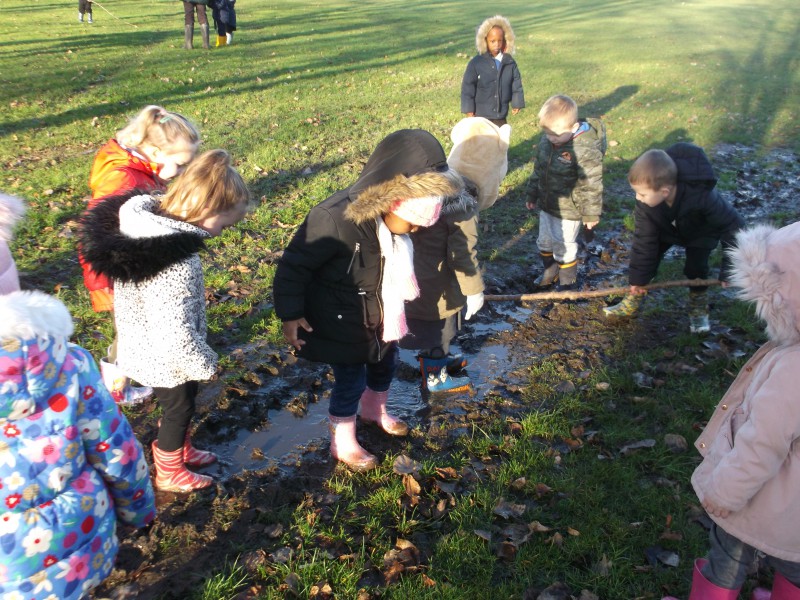 Ipads are fun! We were matching numbers and counting buttons on a teddy.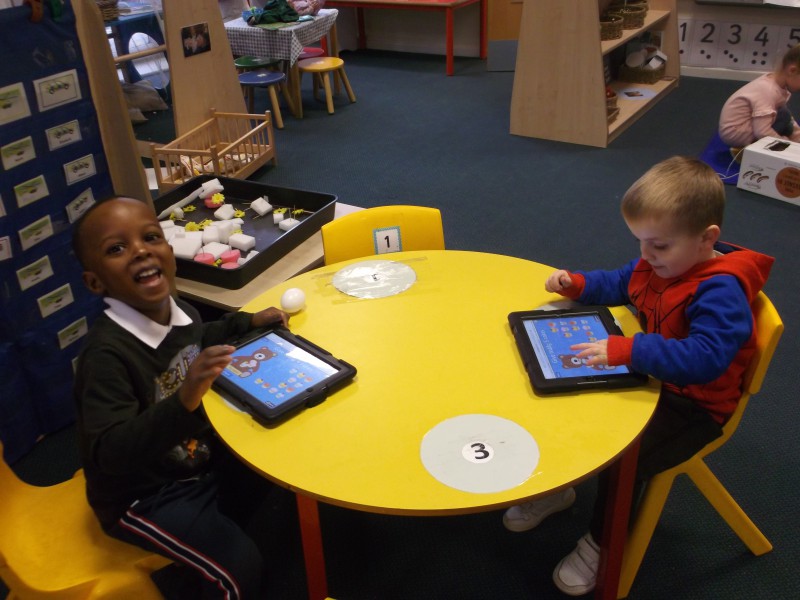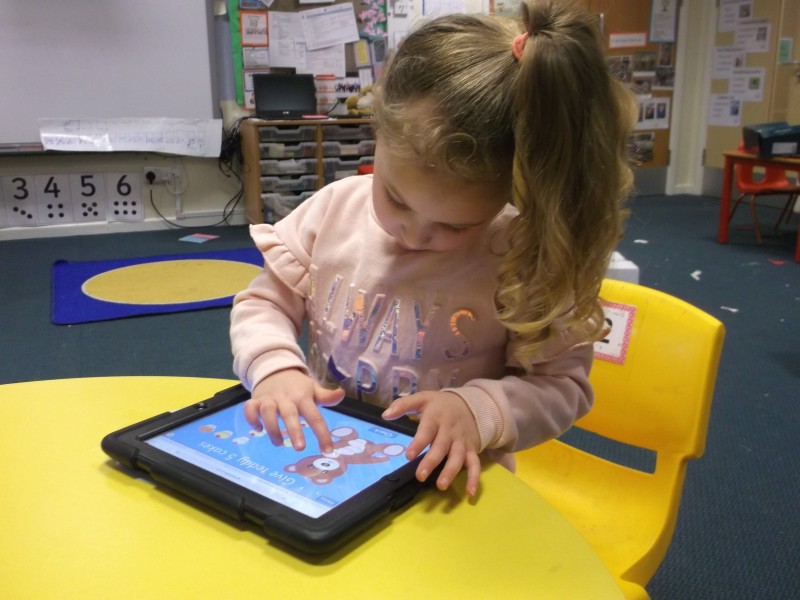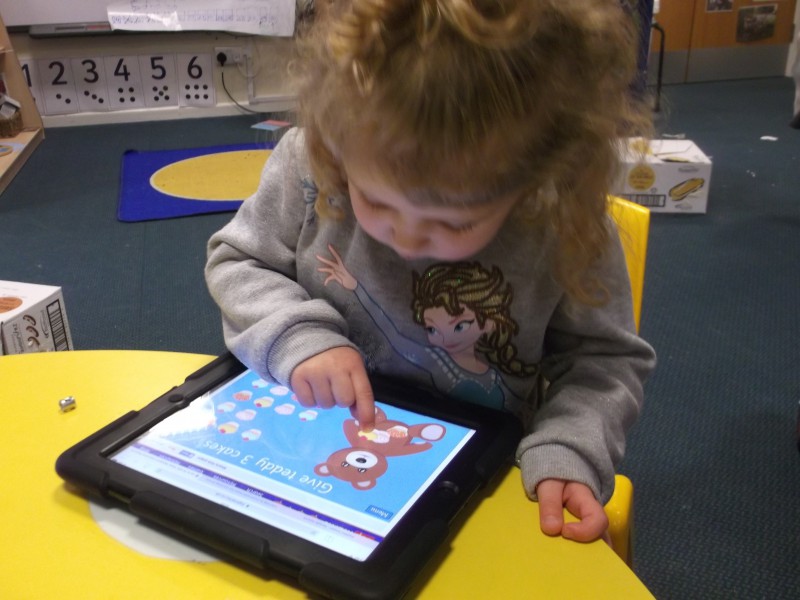 We have a new tank with 4 fish to look after!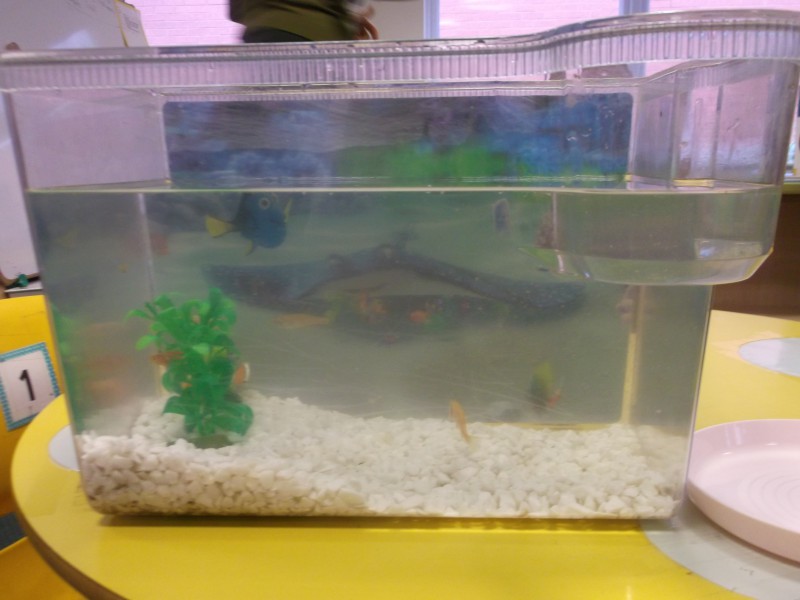 Autumn 2
Christmas Show for our parents, grandparents and friends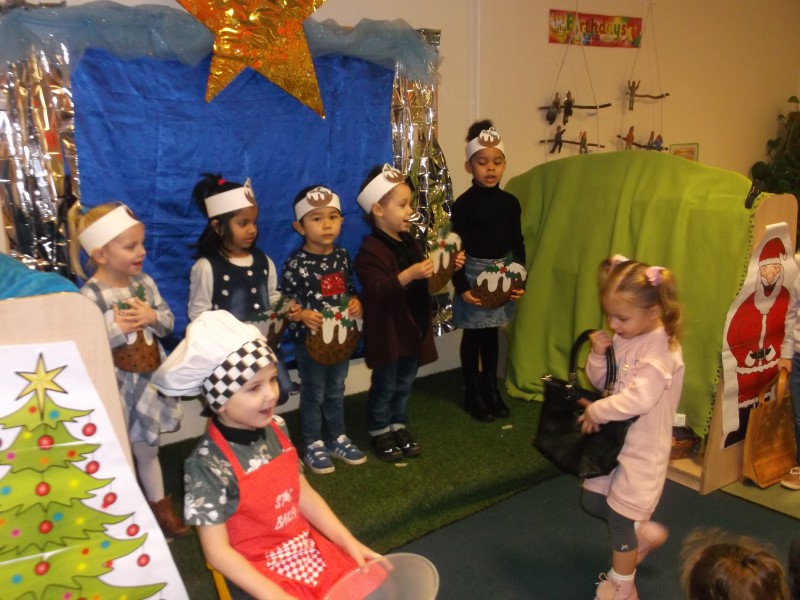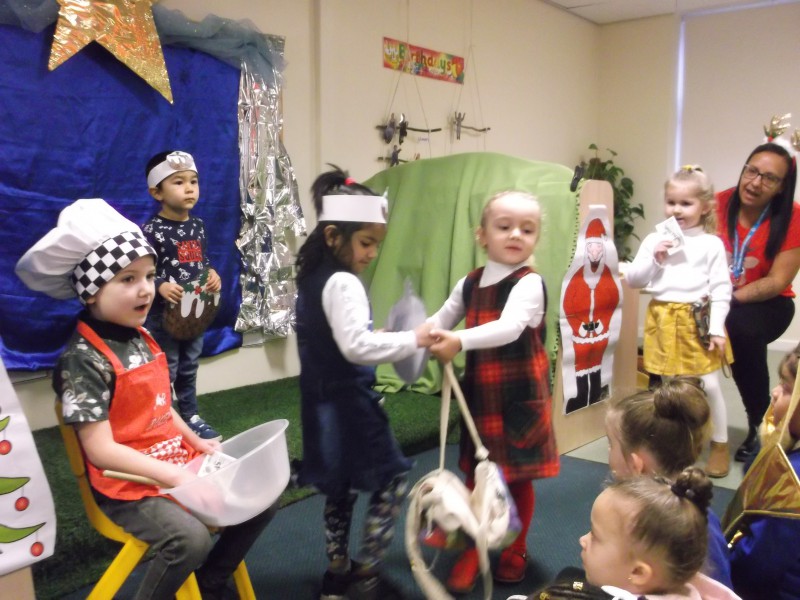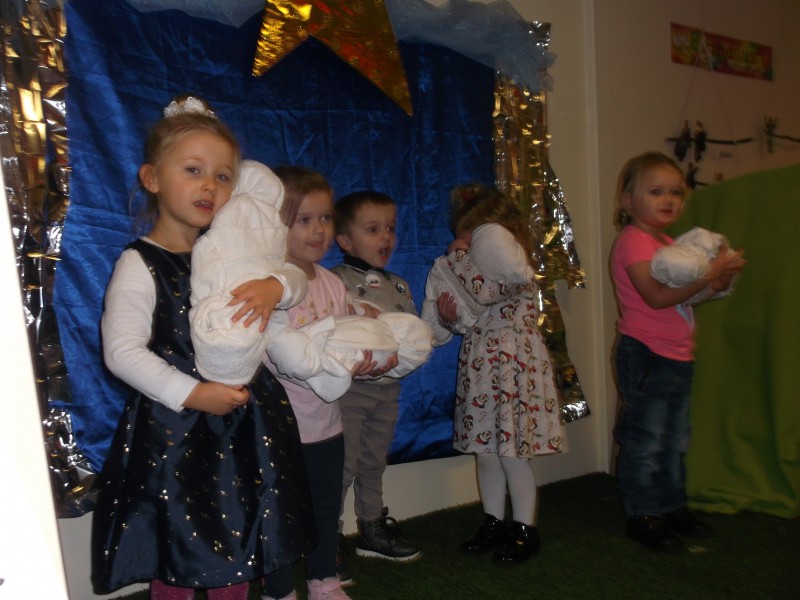 After the Show we had our Christmas party with food and games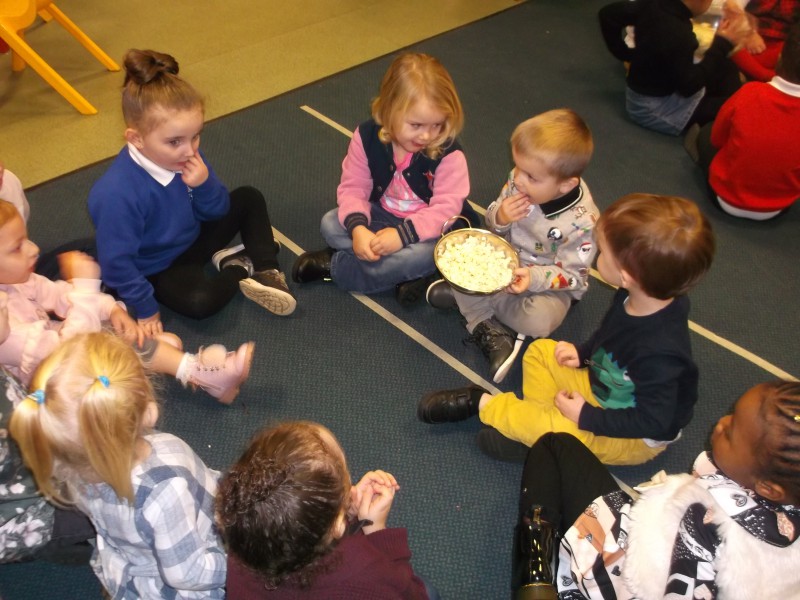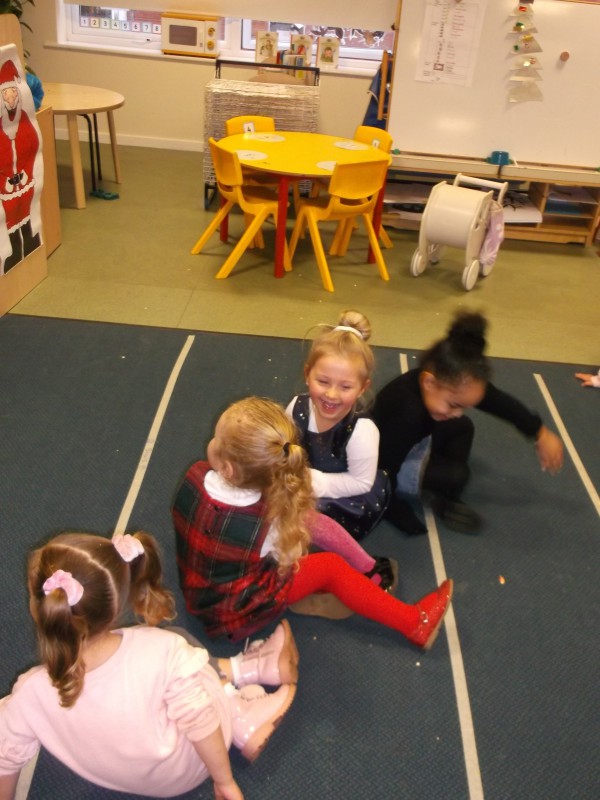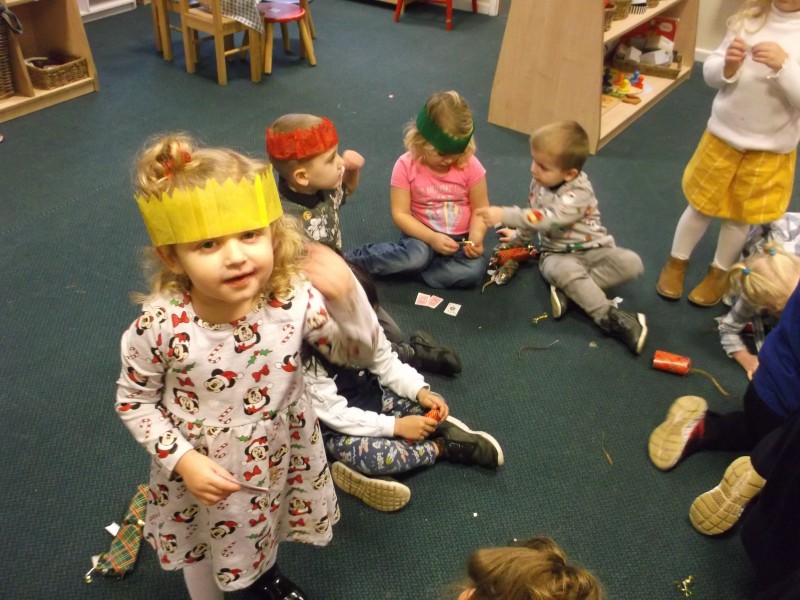 We have made some popcorn today for our snack time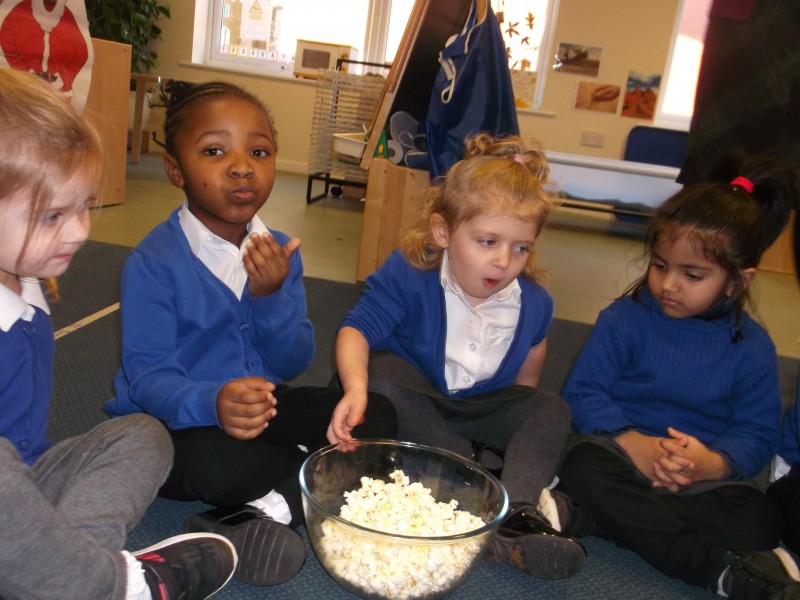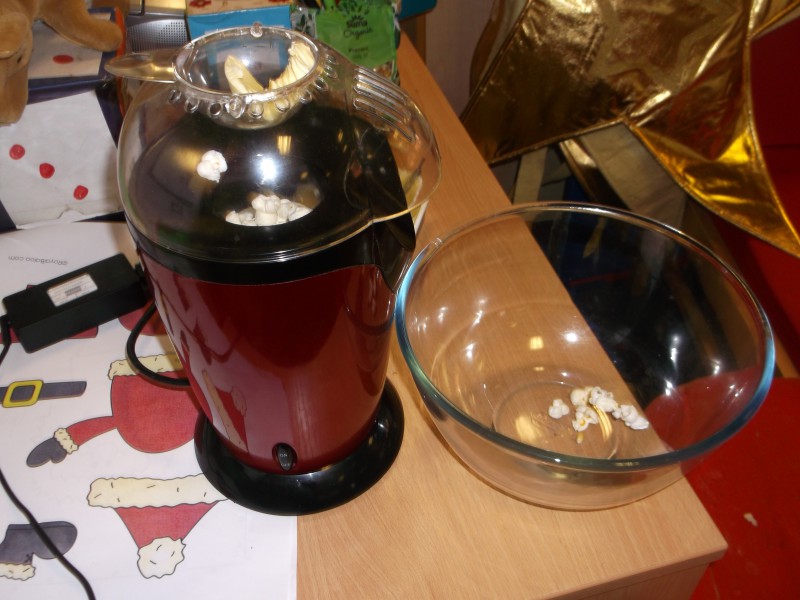 We have been sorting out and collecting yellow objects
Making and decorating Christmas biscuits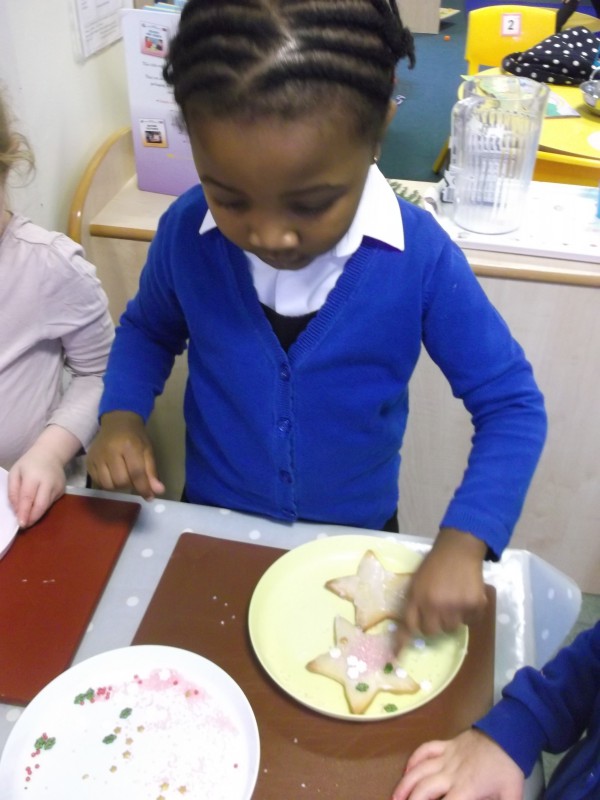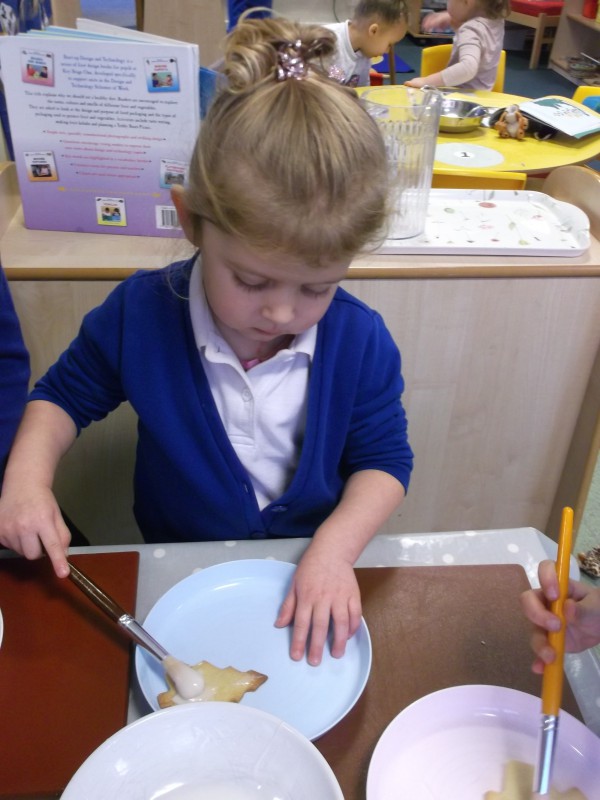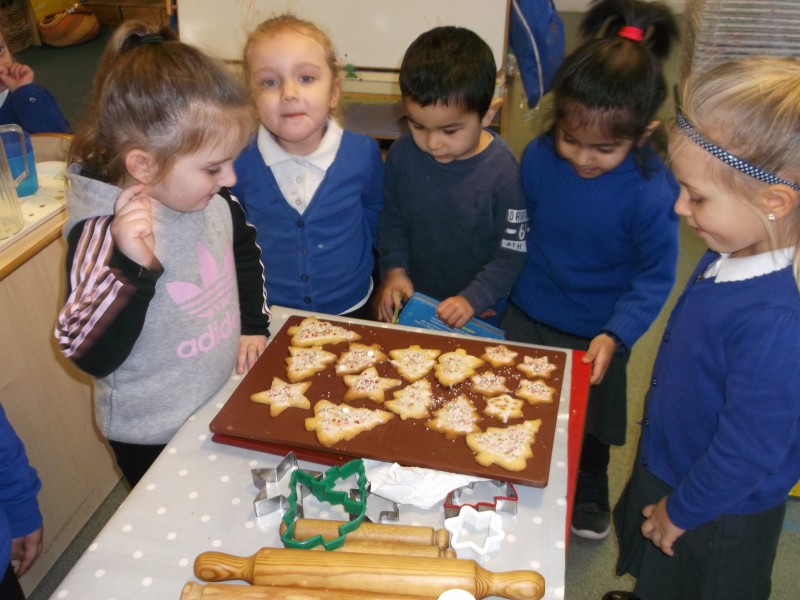 In Forest School we were feeding our guinea pig. We gave her lots of fresh grass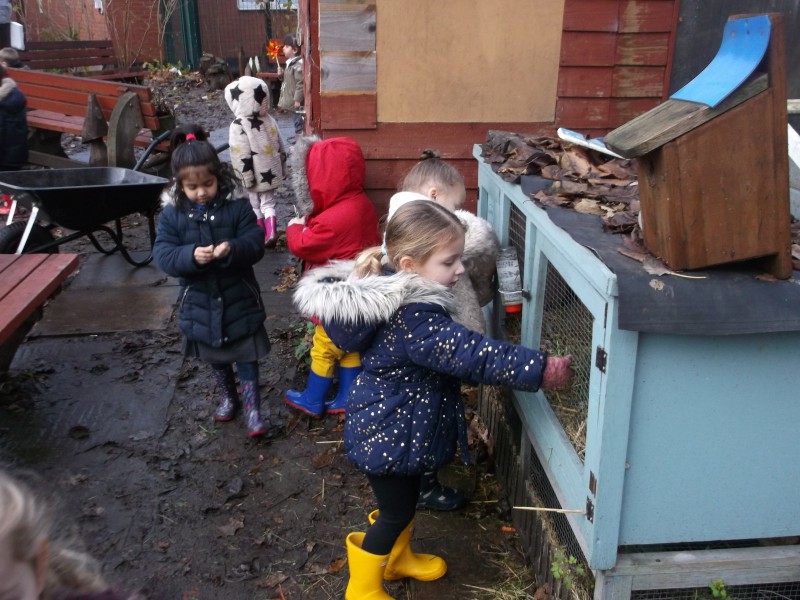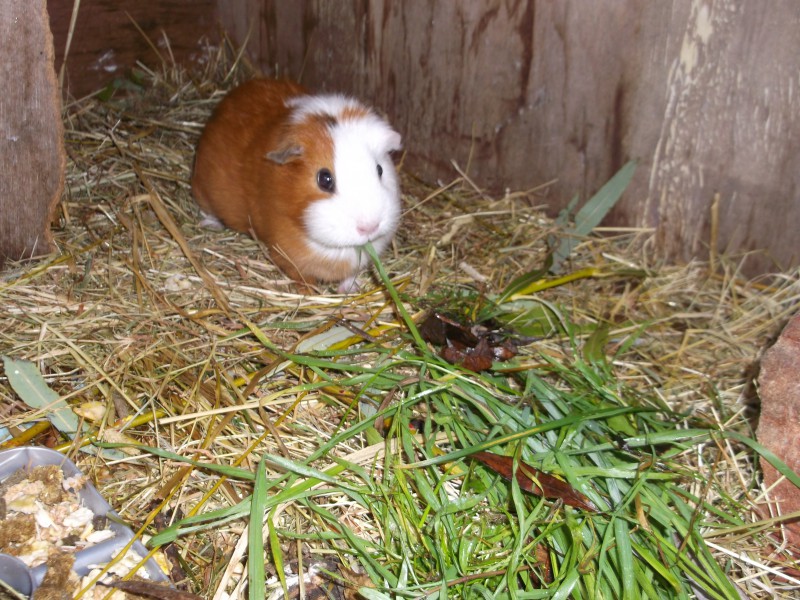 We found some feathers. We thought it must have been a pigeon. The fox could have eaten it. That made us a bit sad.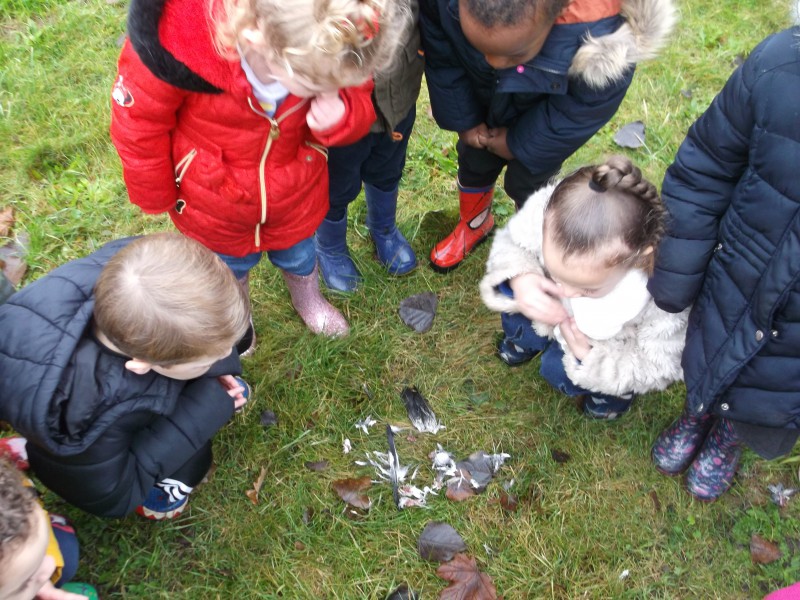 Mrs Adams and Mr Gray loved our letters to Santa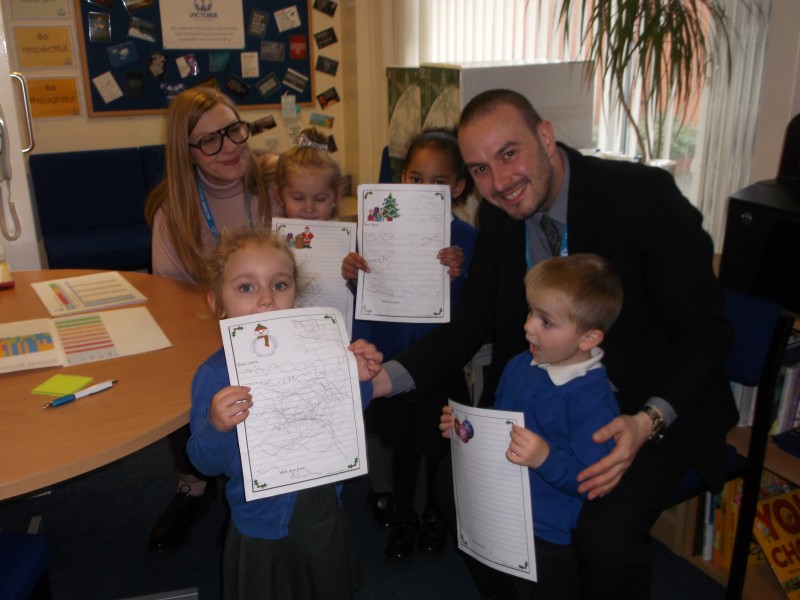 We had some visitors on Monday. They were looking for a dragon.
The dragon's mum was worried about him so they came to check how he was.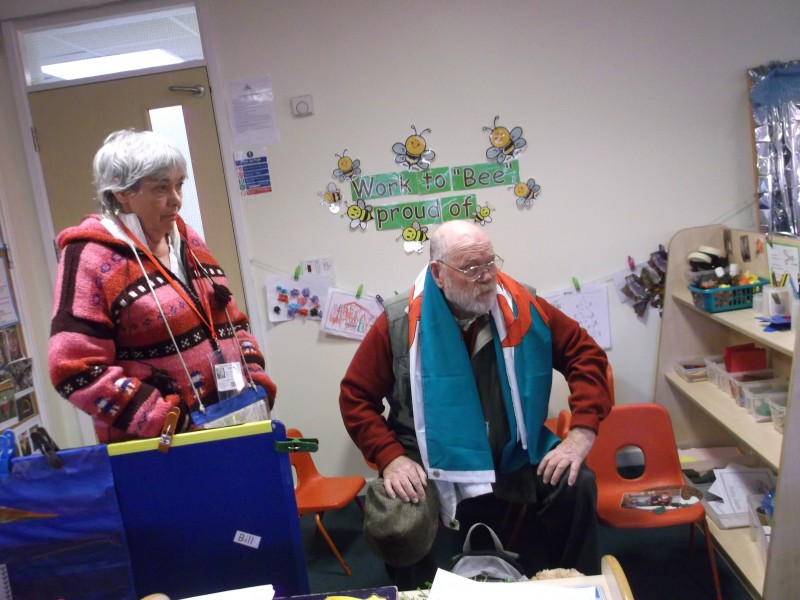 Our dragon's mummy looked like this and was living in Wales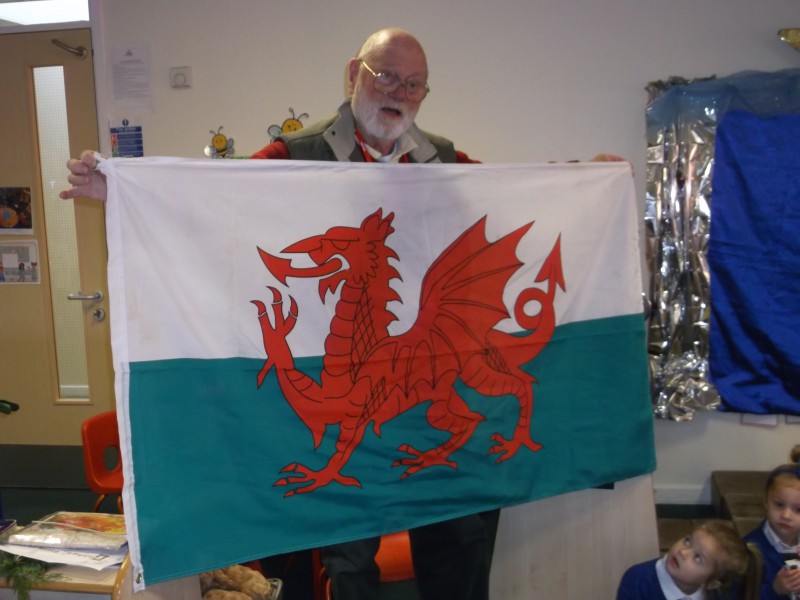 We showed them the dragon and told them how we look after him. They were very pleased and said that the dragon can stay with us forever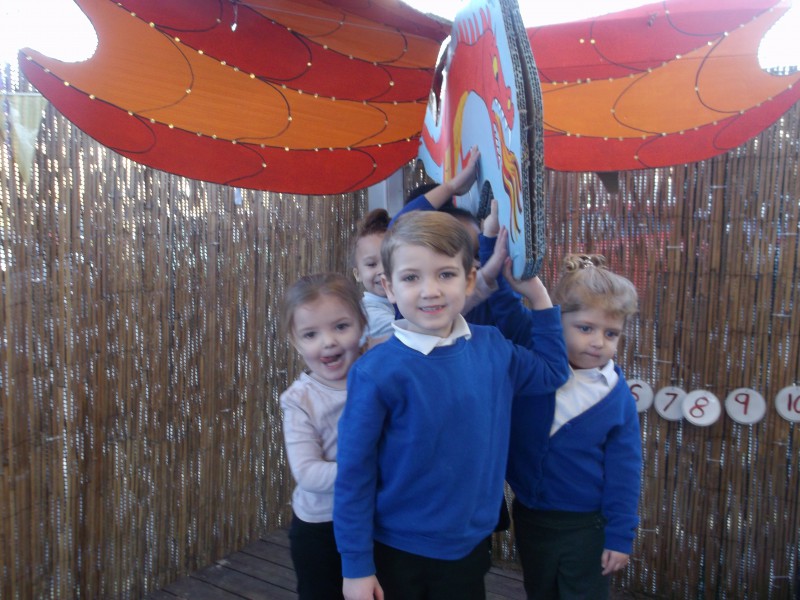 Chris, our visitor read us the dragon story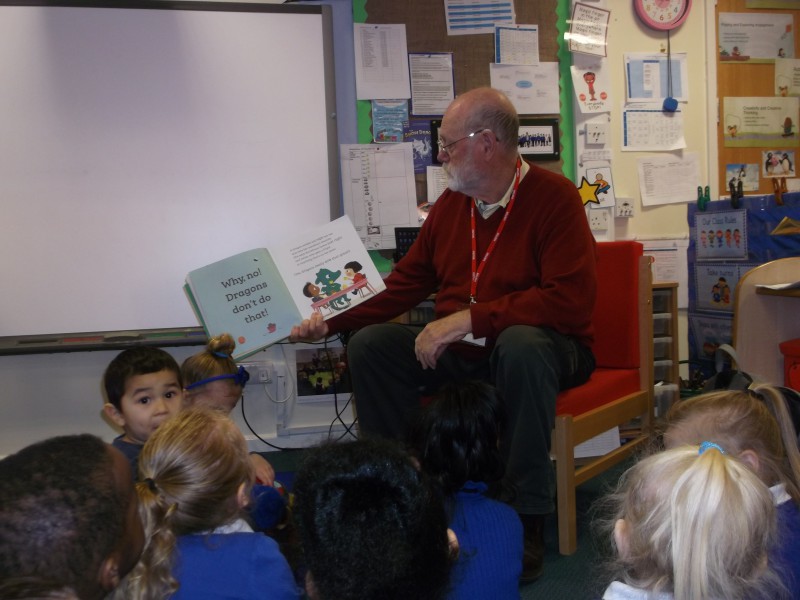 g
We can sing all the nursery rhymes from our Singing Board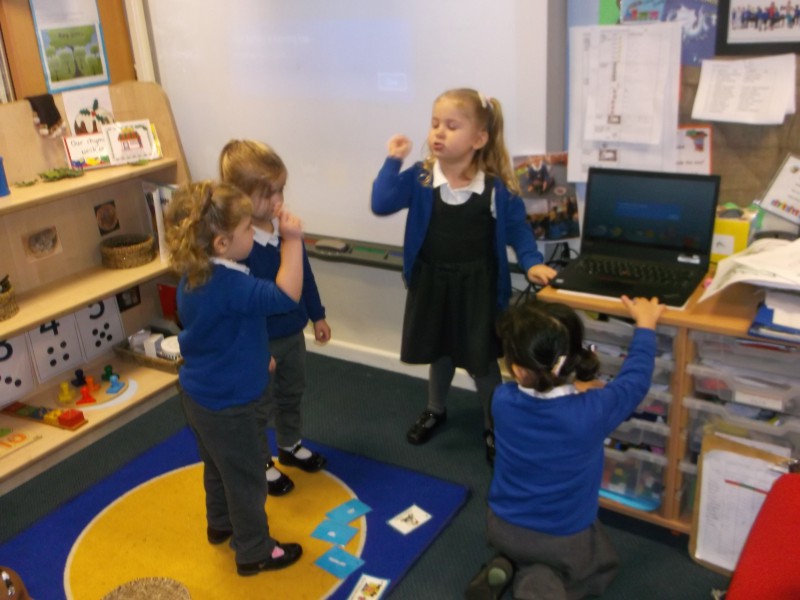 Lots of activities in the Nursery help us to develop fine motor skills. These will help to make our fingers ready for writing,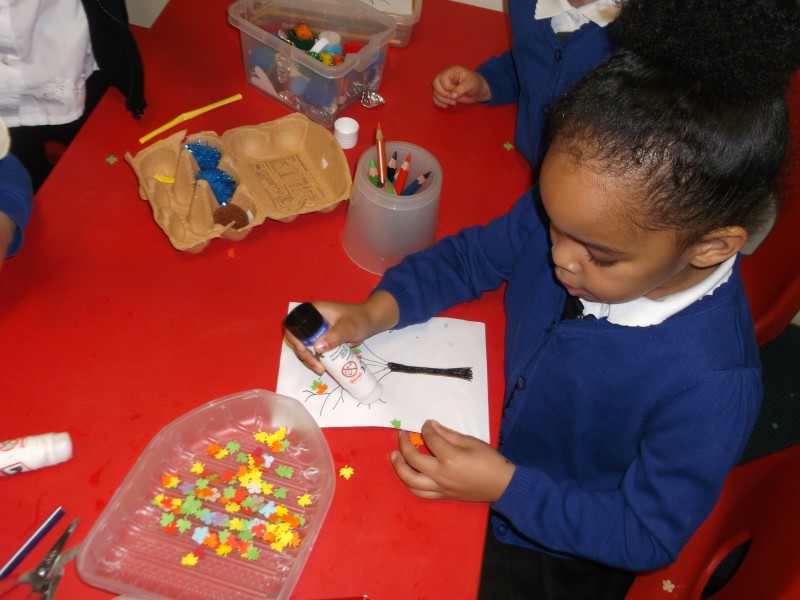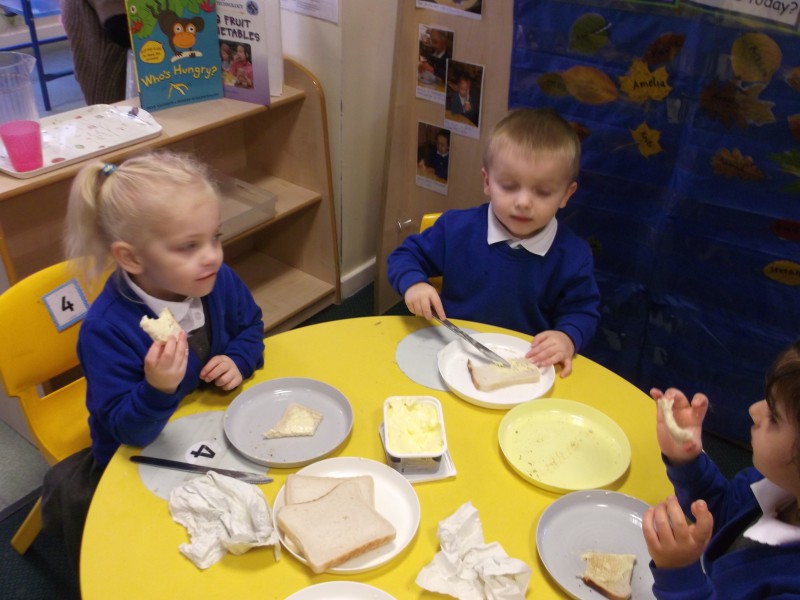 .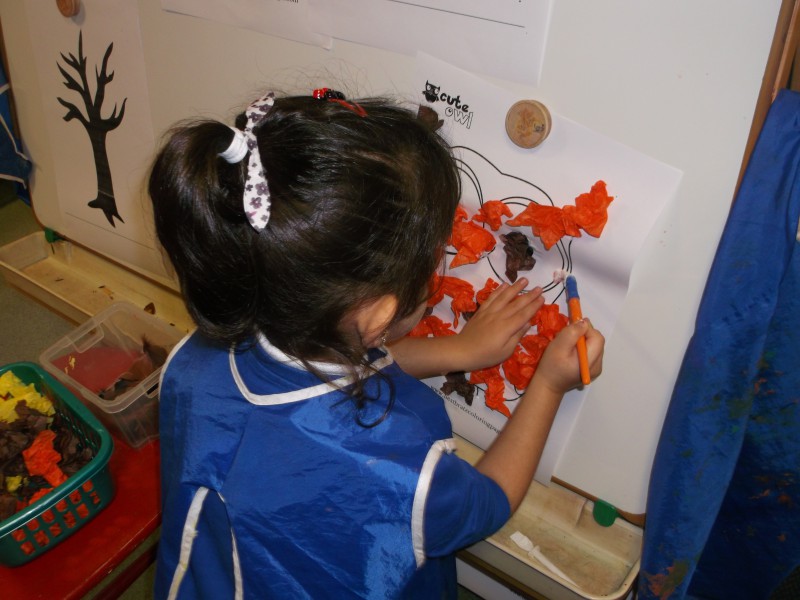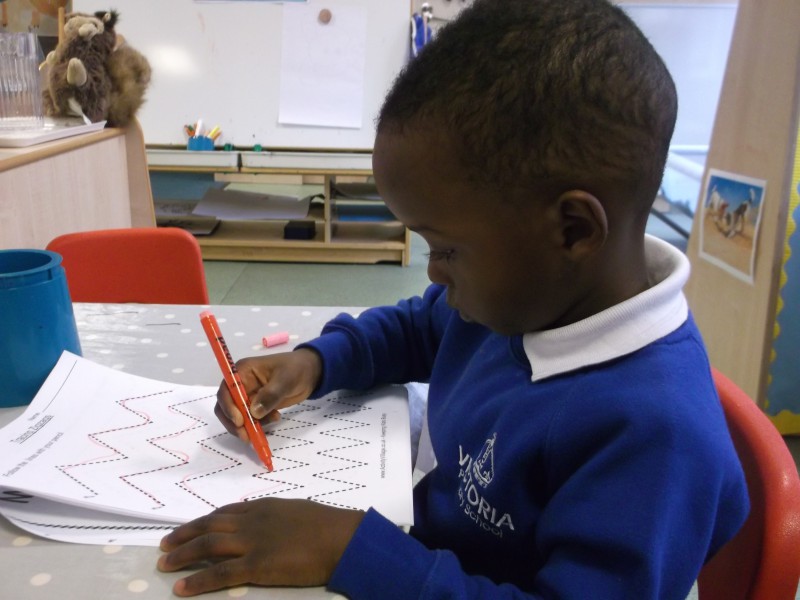 Learning maths through our snack activities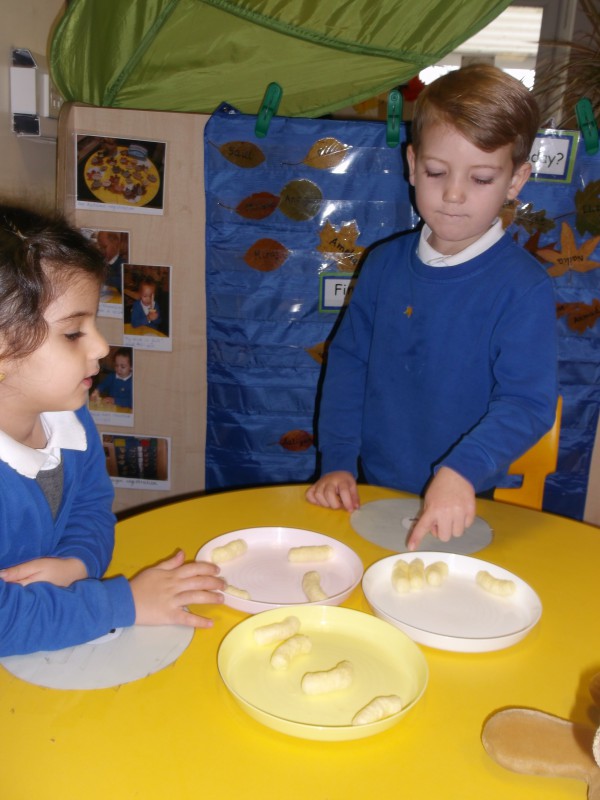 Introducing Nativity story in the circle time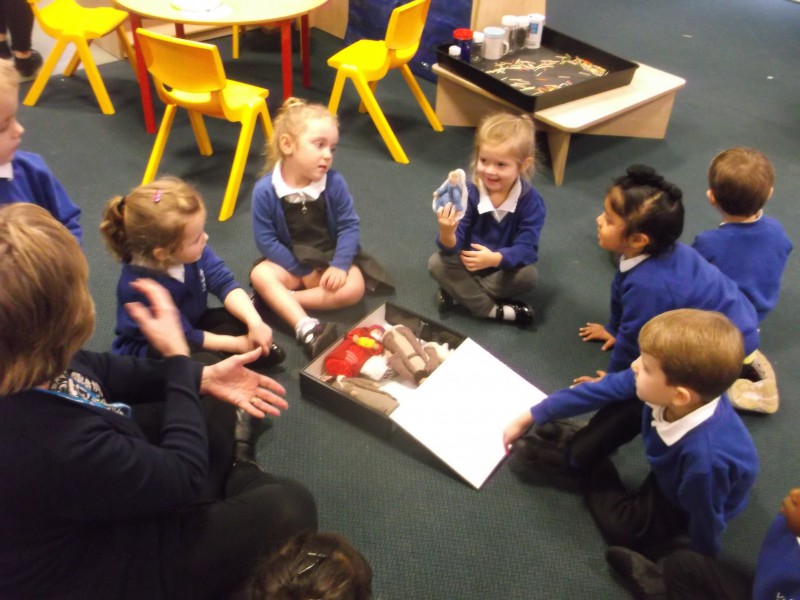 No rain today in Forest School. We had to squint our eyes to be able to see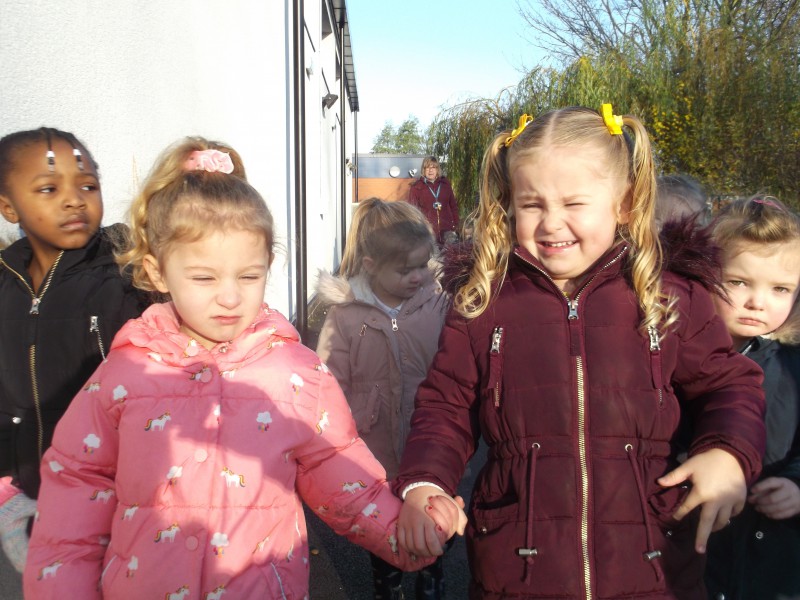 On the ground we found the frost. We tried to melt it with our hands
d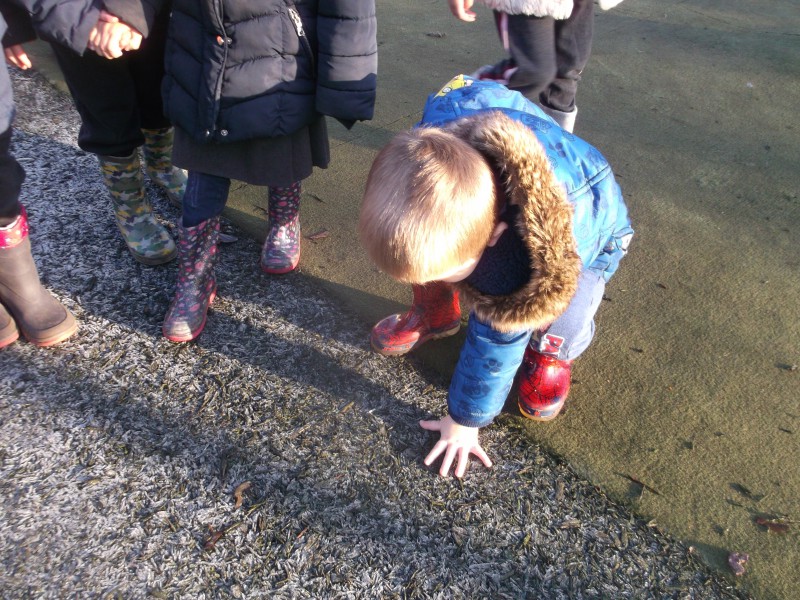 There was lots of mud on the field. Good job we are wearing wellies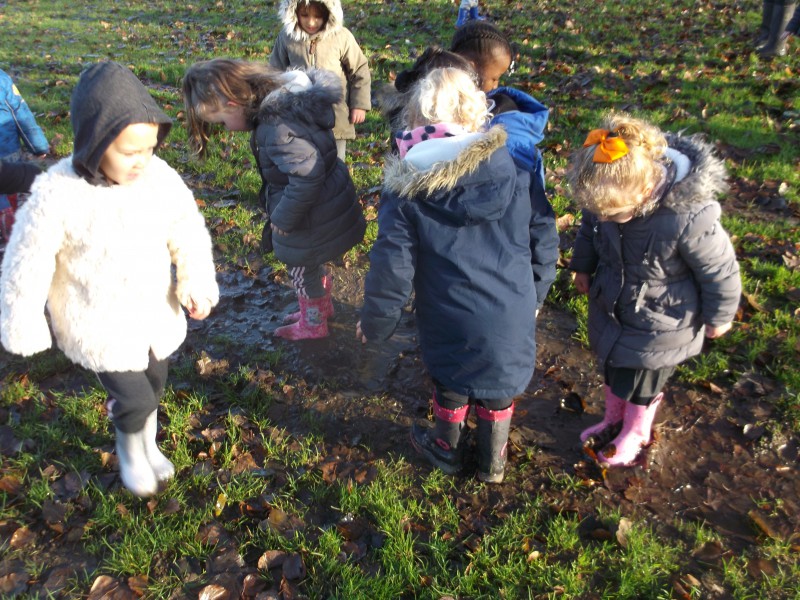 _____________________________________________________
Owl visit and demonstration.
Archie is waiting to fly to sit on Bob's hand .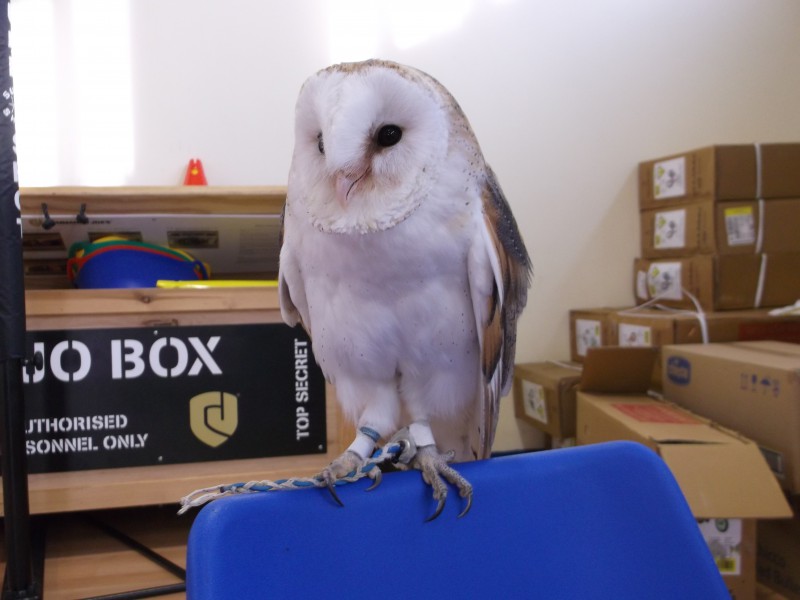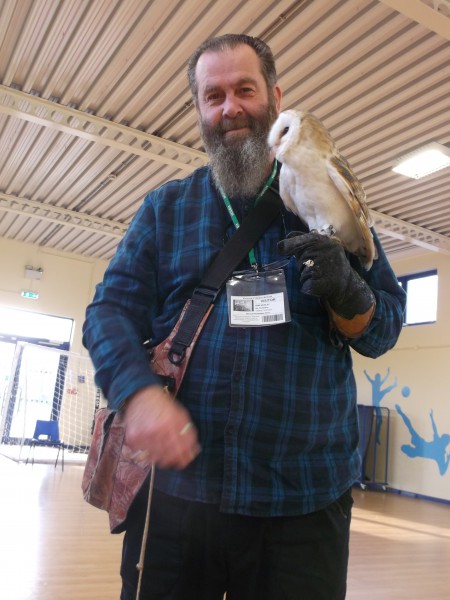 Gizmo lets us hold him with a special glove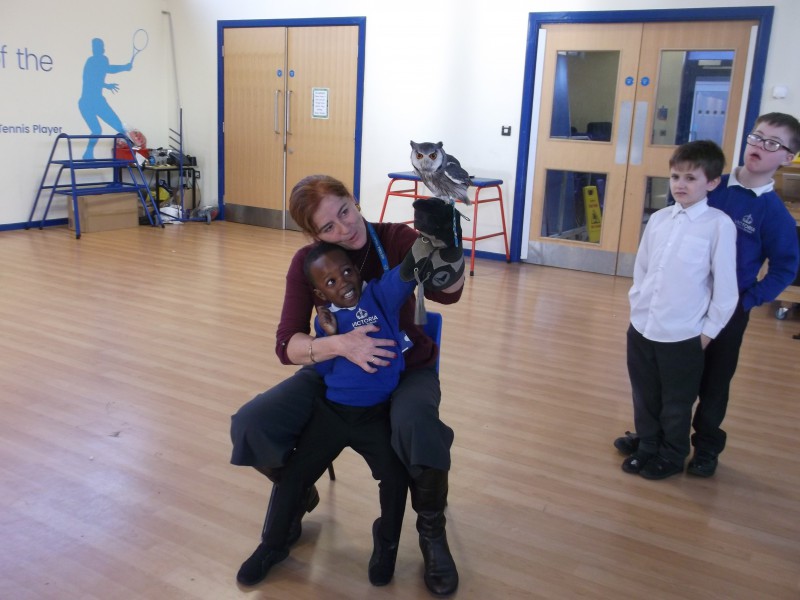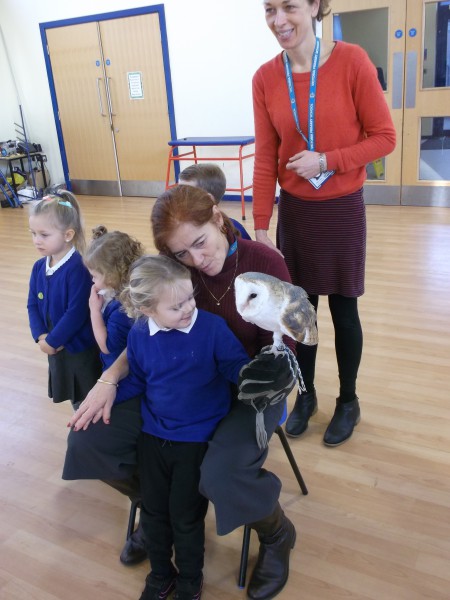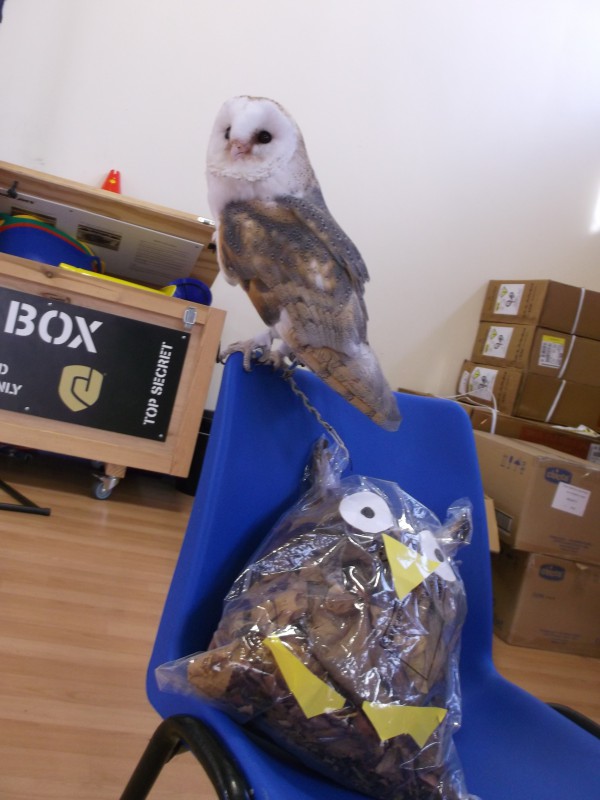 Archie likes the owl we made in the class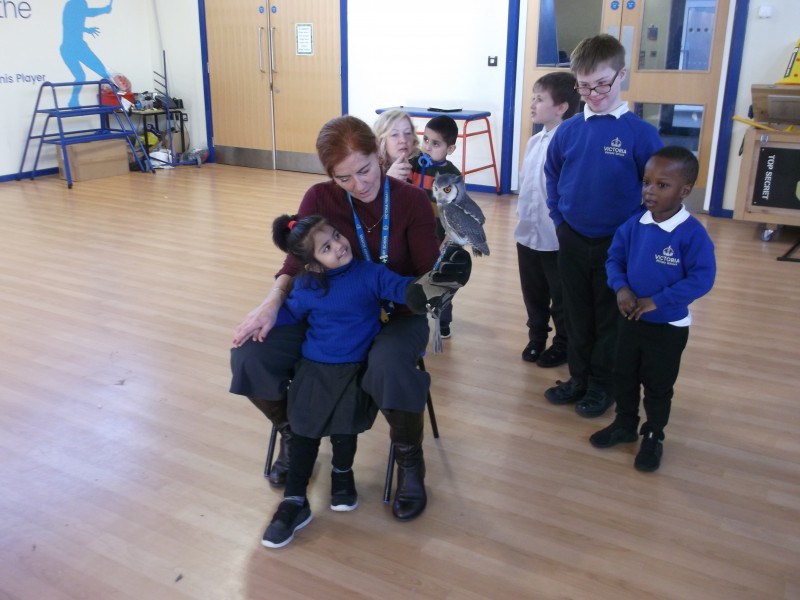 We celebrated Children in Need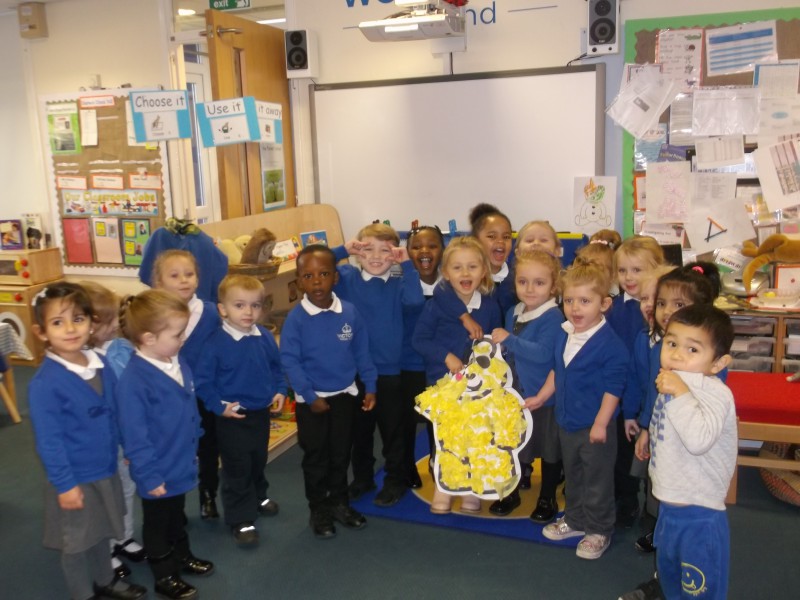 Our guest reader this week was Mr Walker. We read a book about owls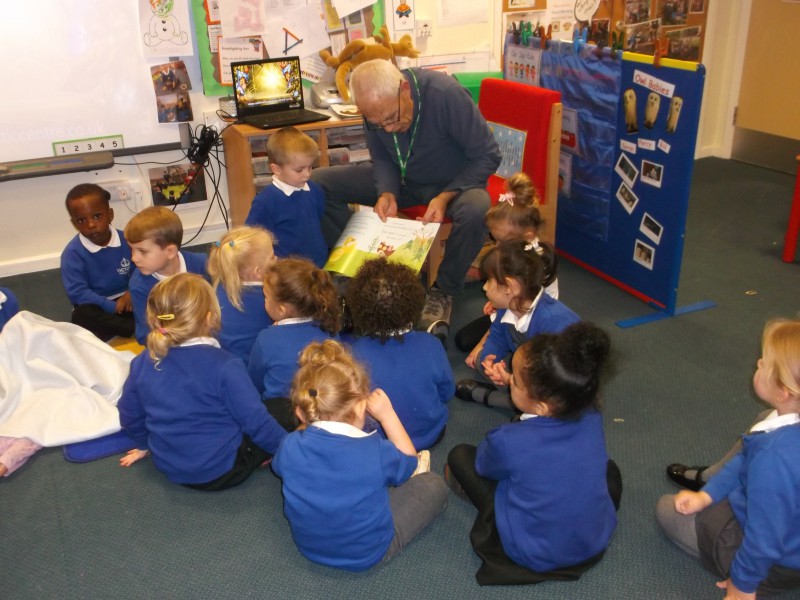 Toast Day. We are learning to spread the butter and divide the toast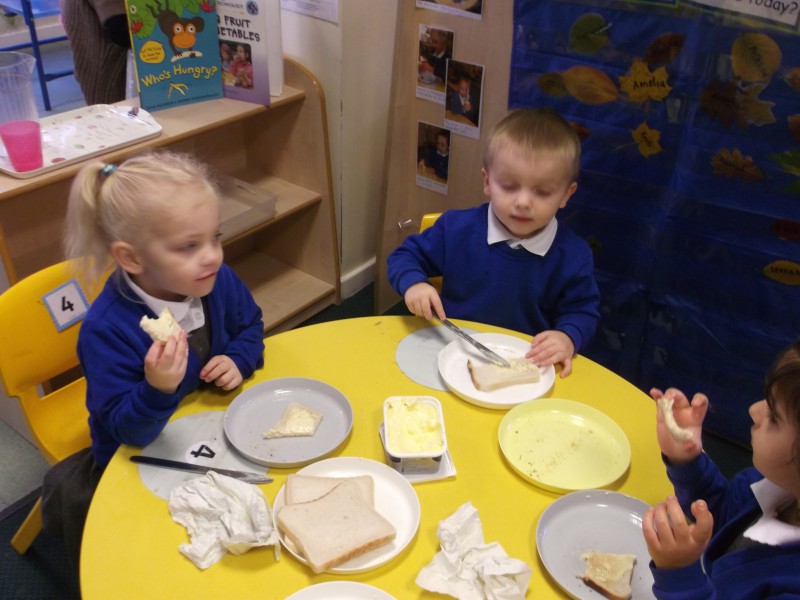 Our Maths this week: sorting out leaves by colour and shape.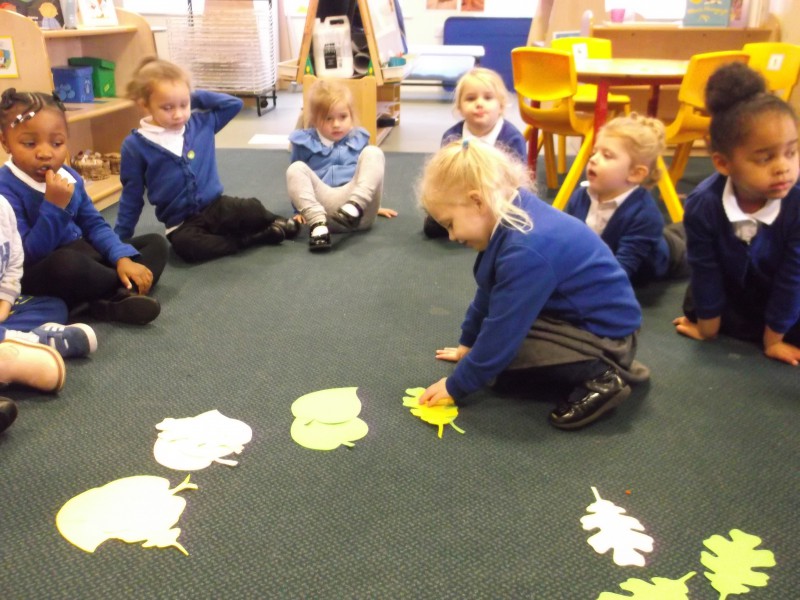 Nursery in Forest School on a sunny Autumn day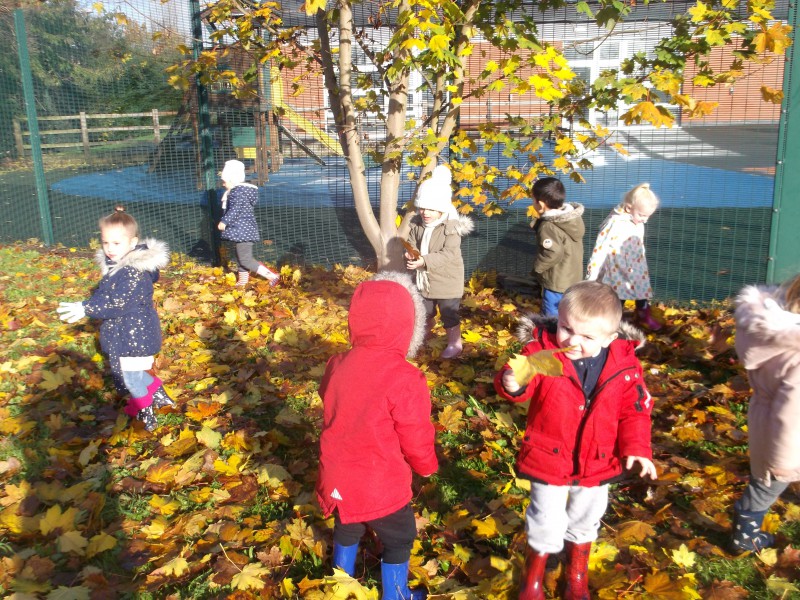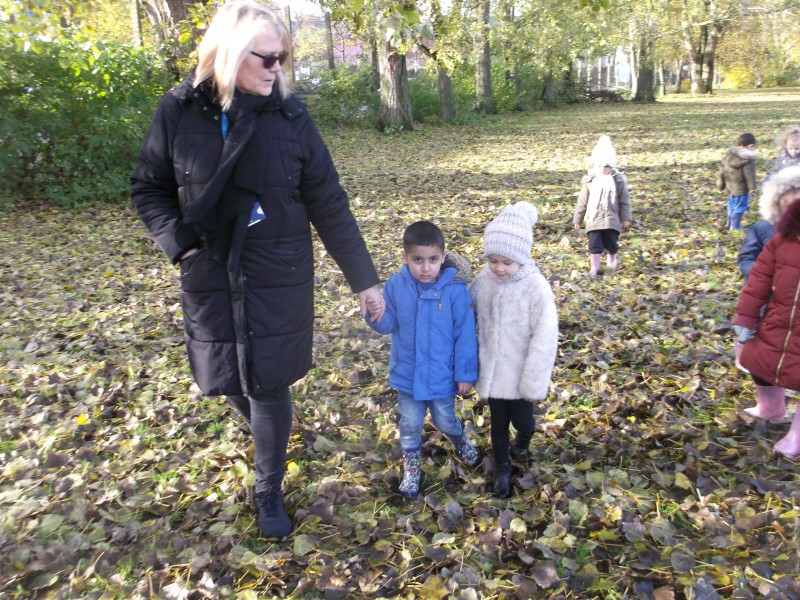 Our new dragon registration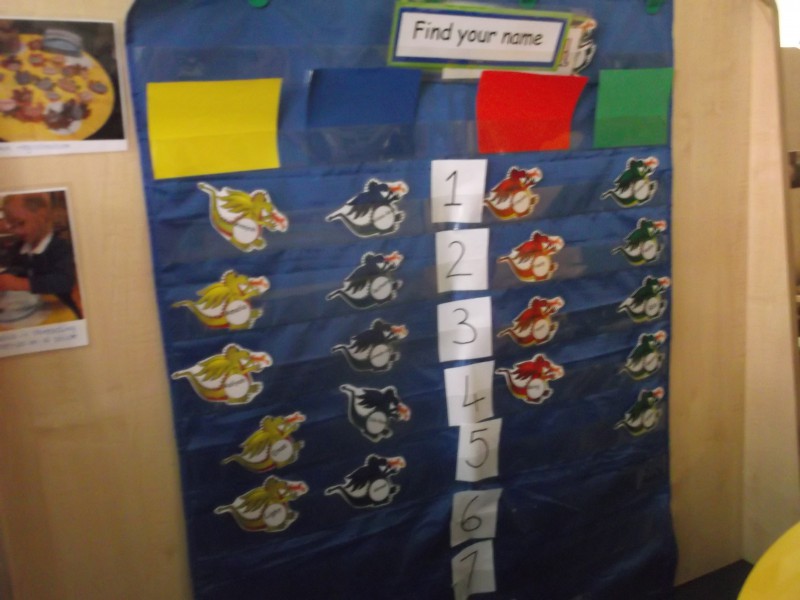 This week we baked some carrot cupcakes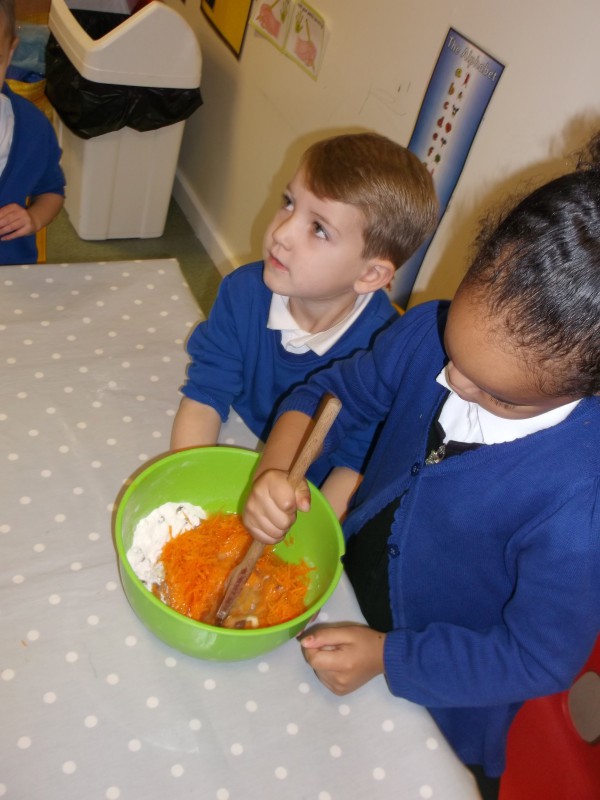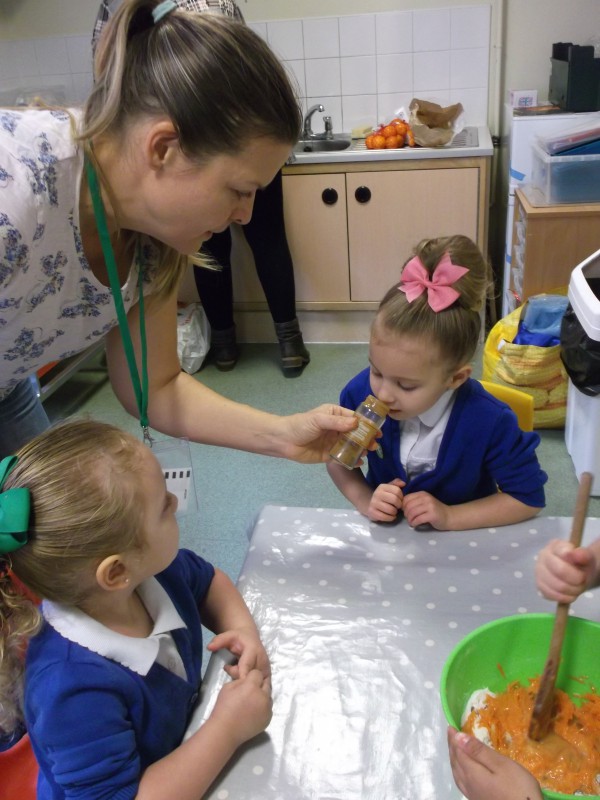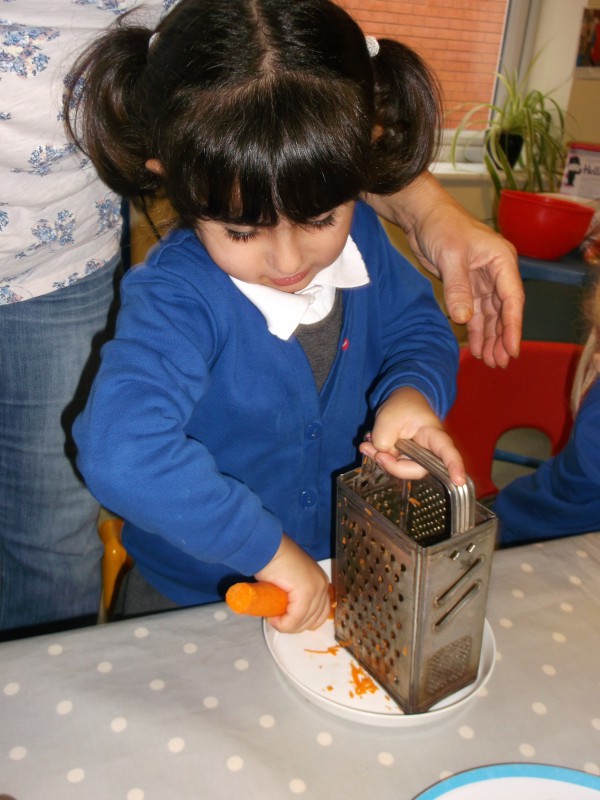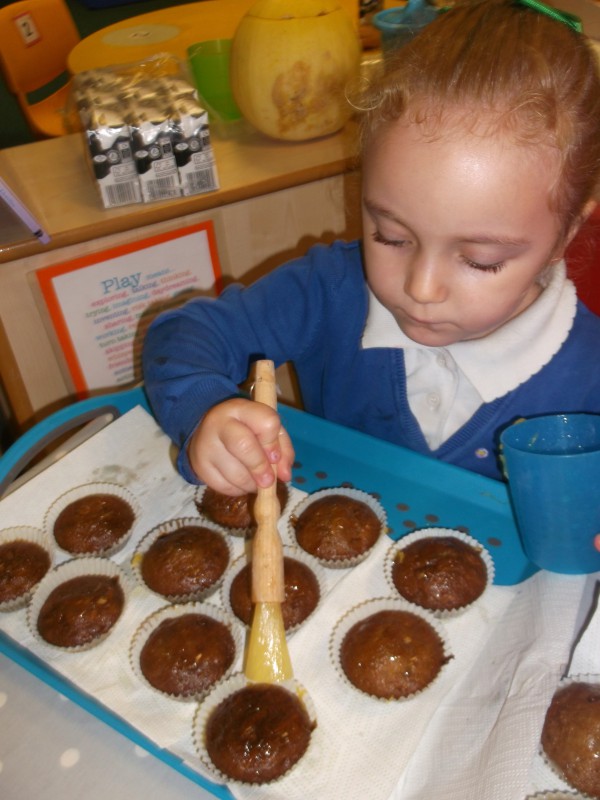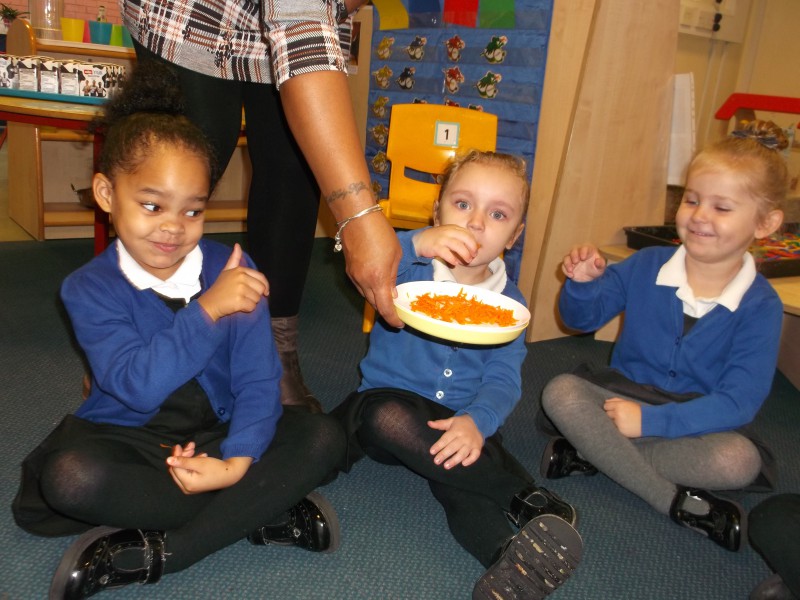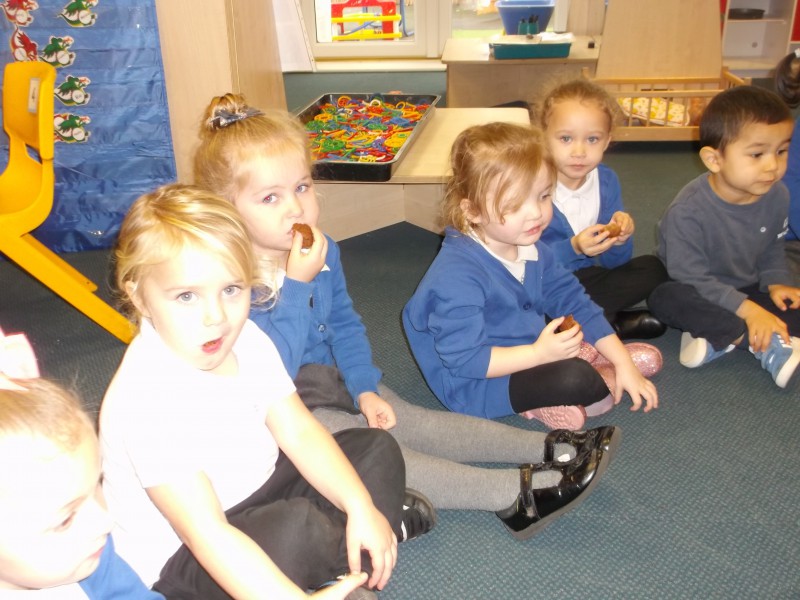 Our guest readers this week were Miss Froggatt and Mr Martey.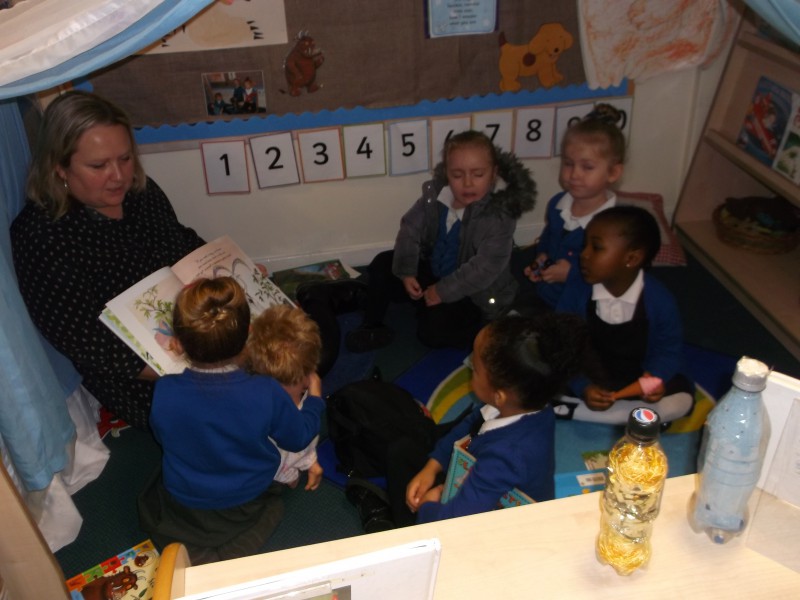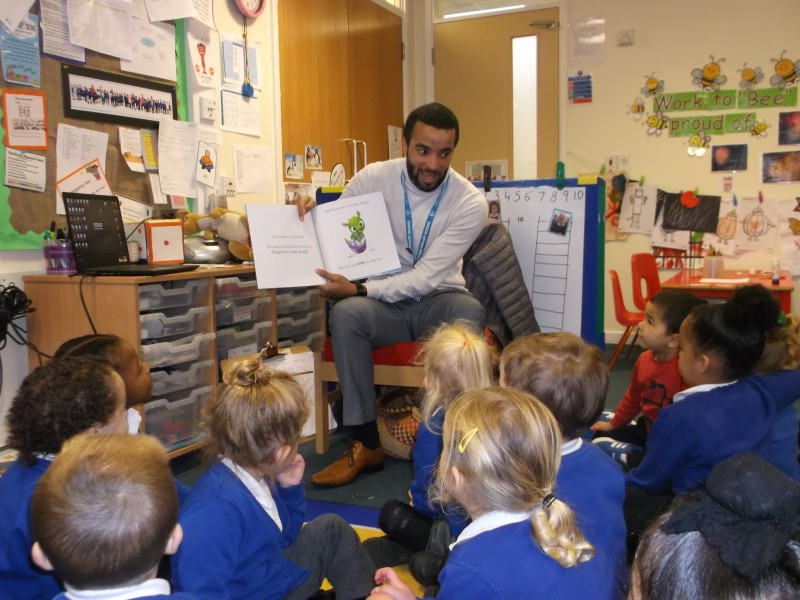 Halloween in the Nursery.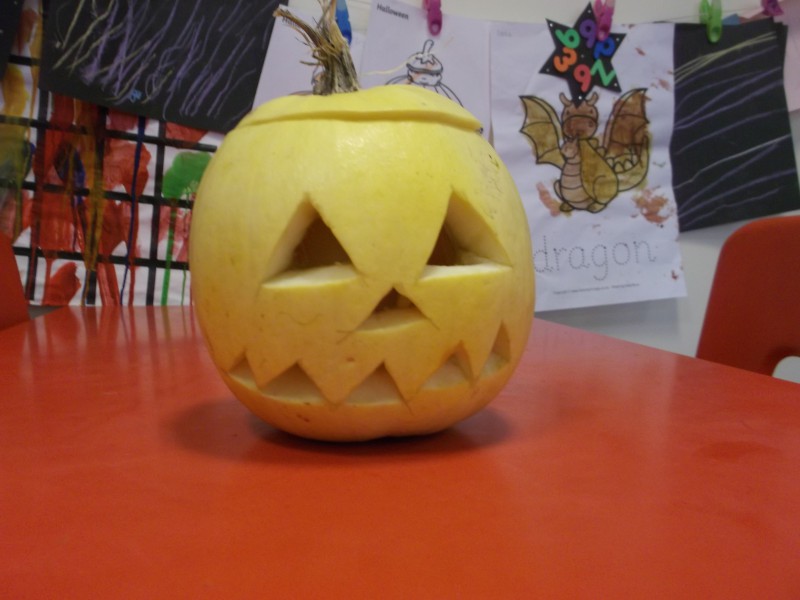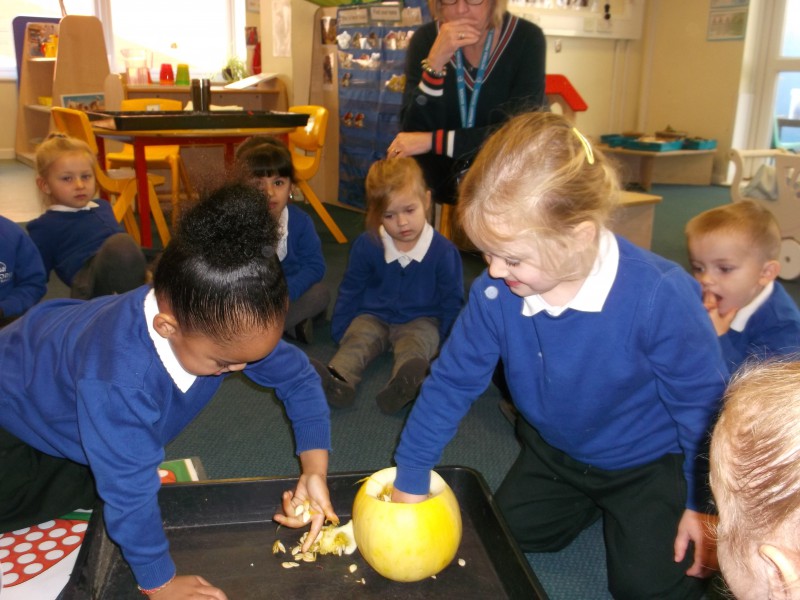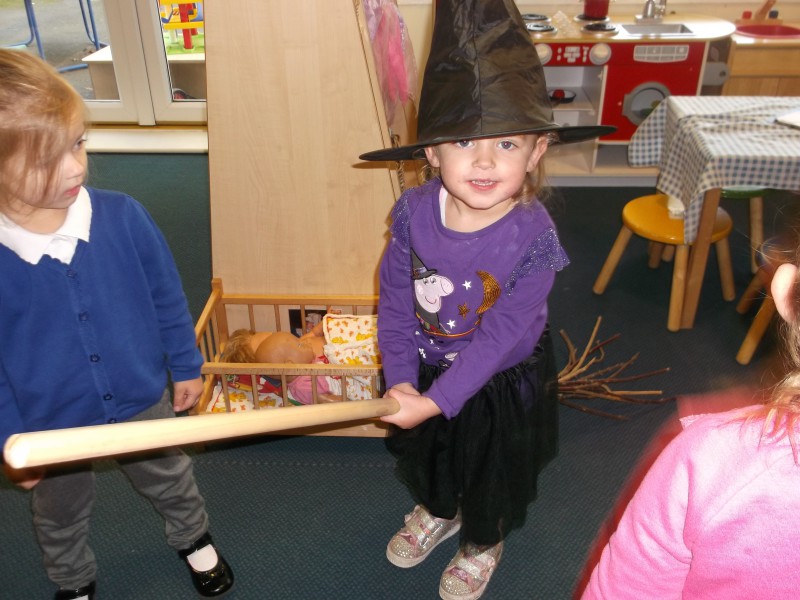 We have started our bike riding lessons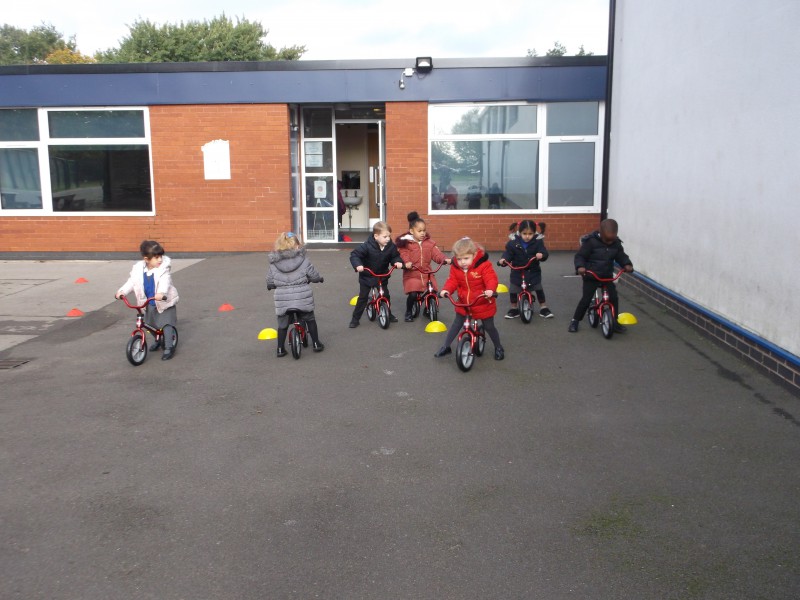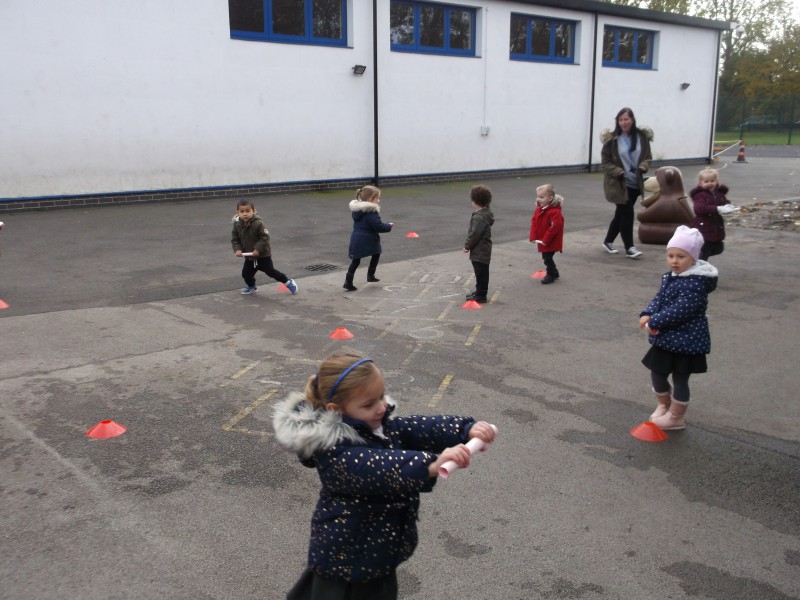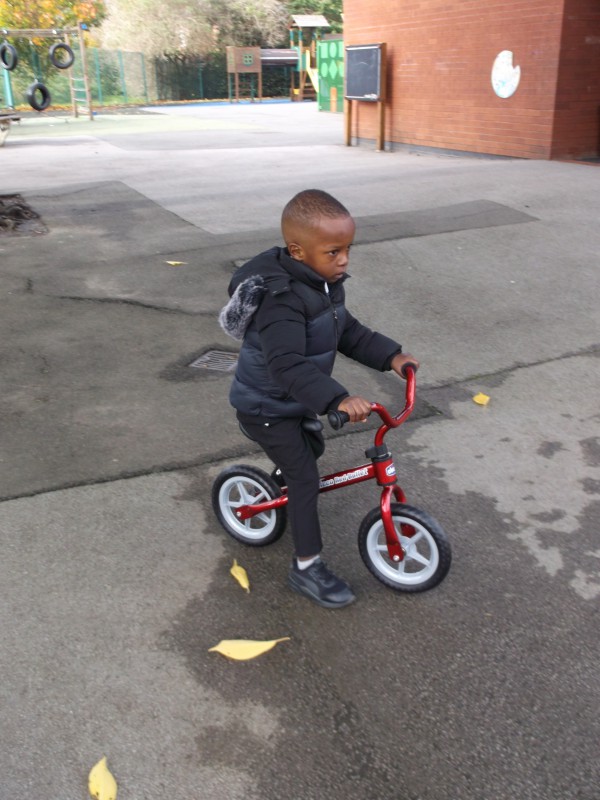 A dragon has visited our Nursery last week. Fortunately he is kind and teaches us how to share and be helpful.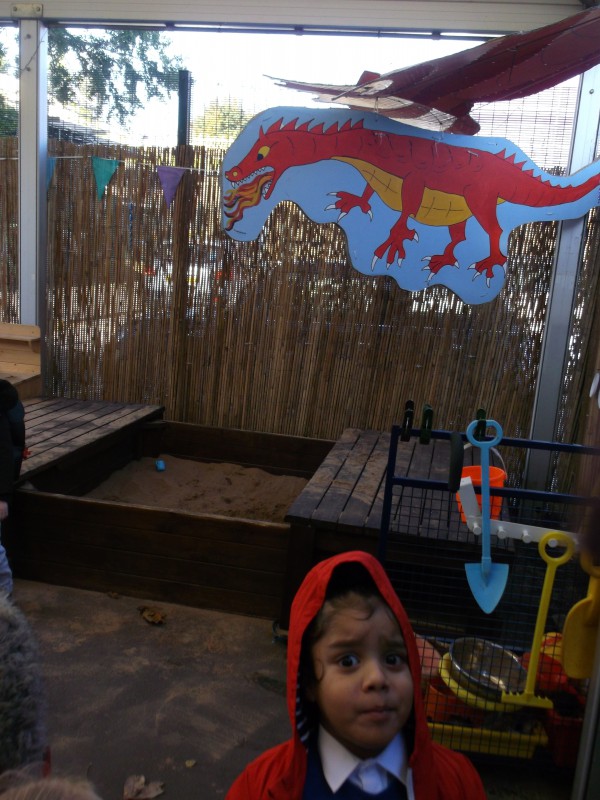 Autumn 1
Playing and exploring in our new outdoor area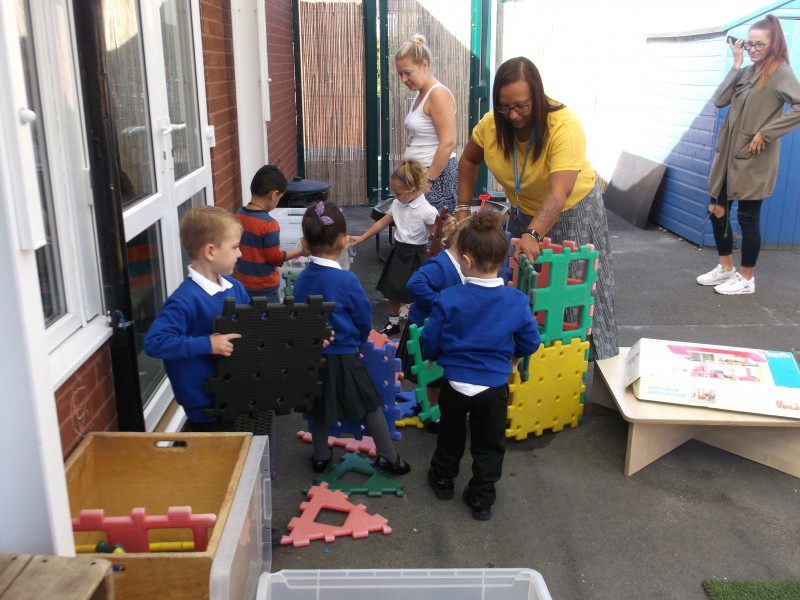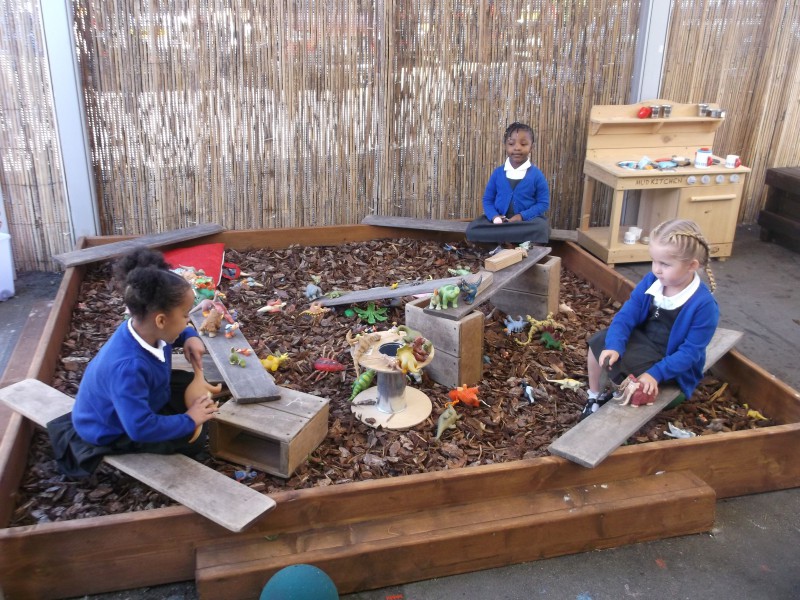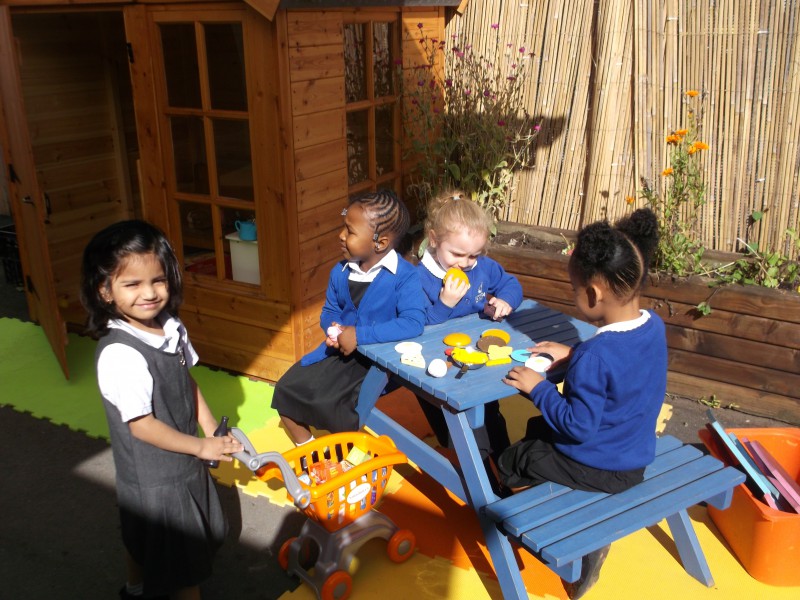 So many activities to choose from and so much to experience together in the coming year!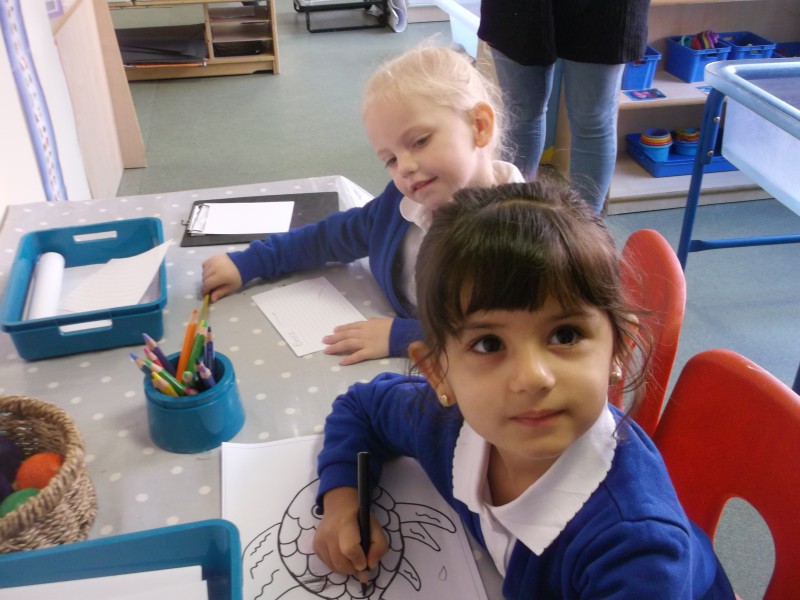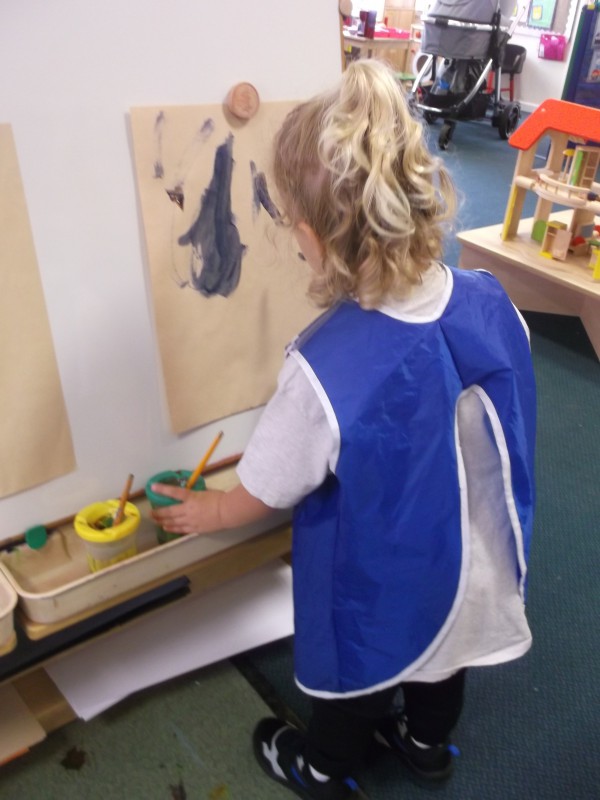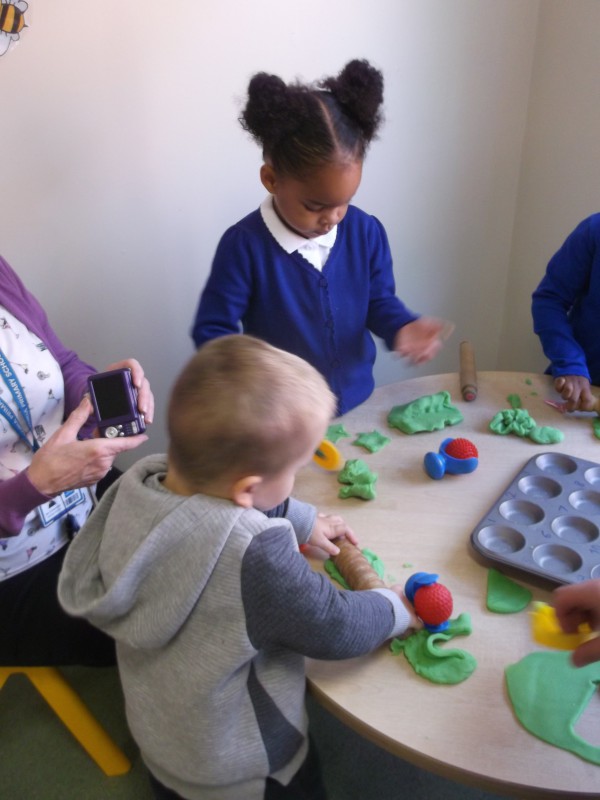 Look how well we can concentrate during our circle time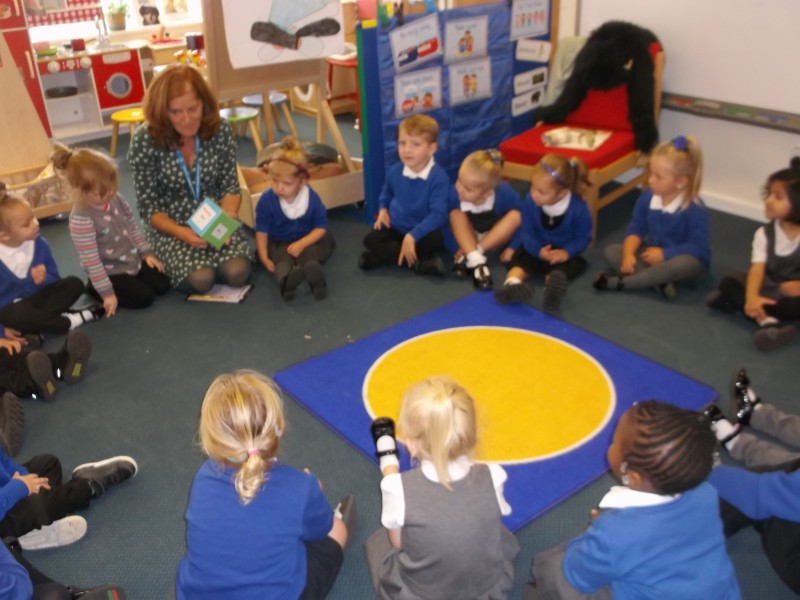 Our first school dinner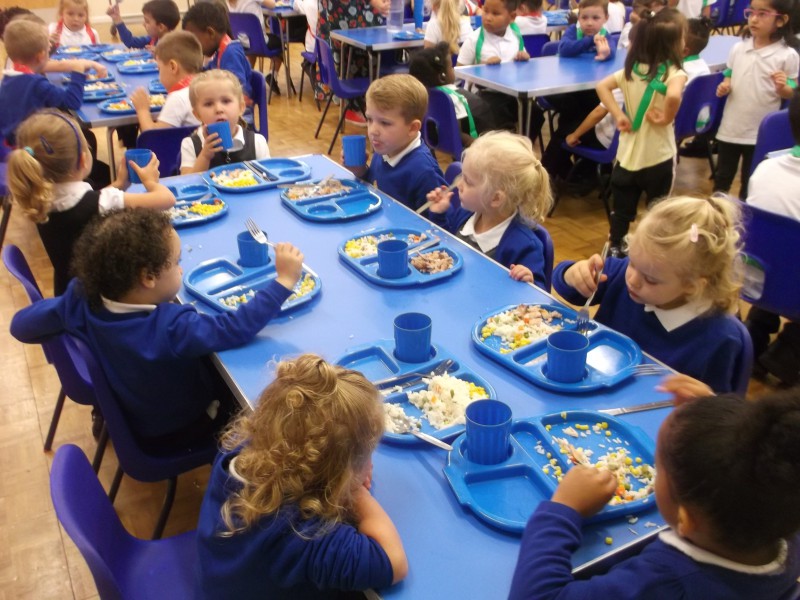 We are learning to play a game and take turns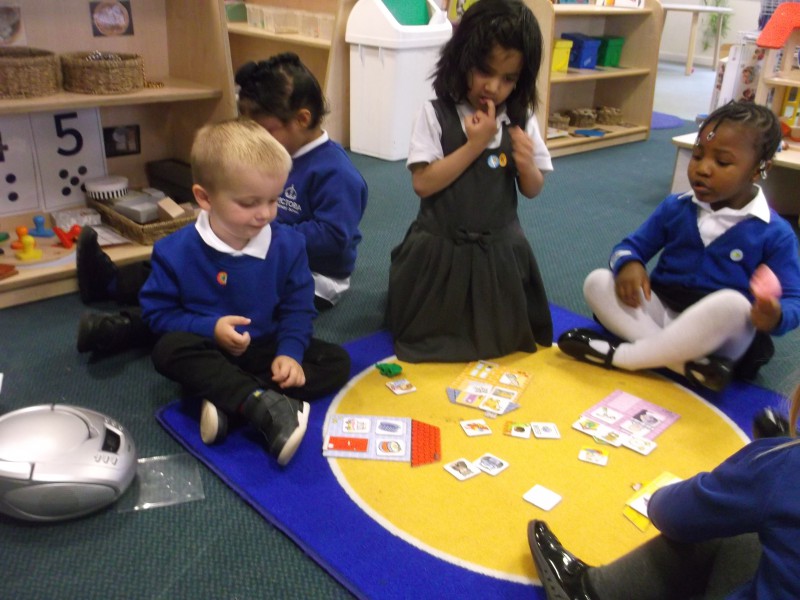 We are all making a new house to share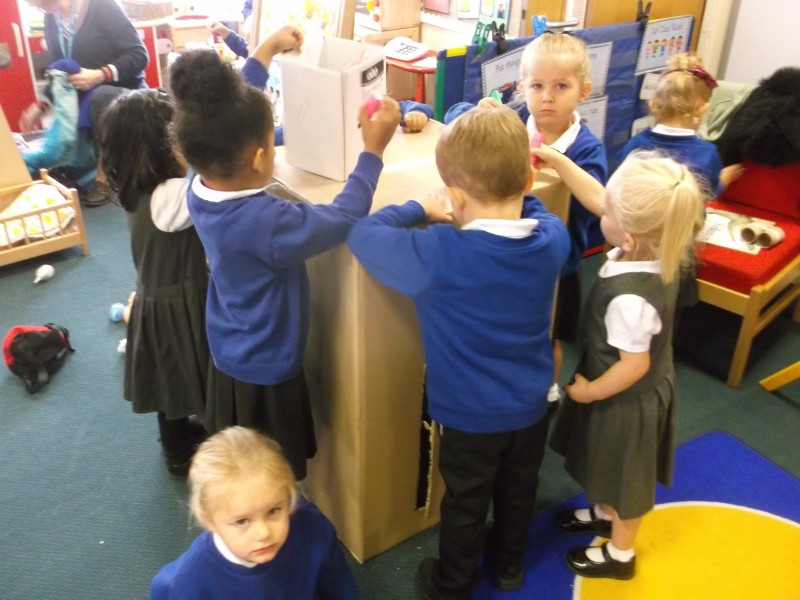 Off we go to Forest School. Follow the leader!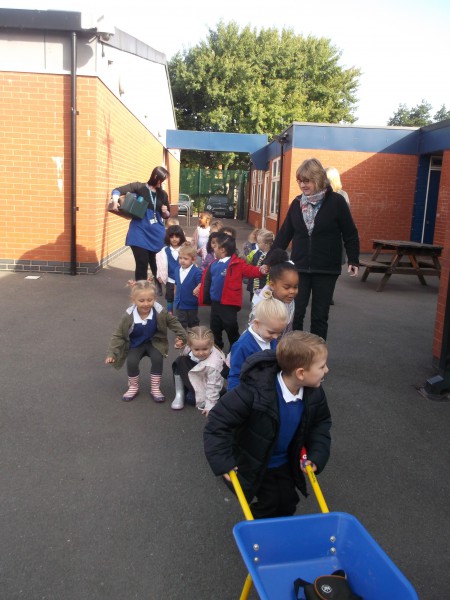 Playing "Duck, duck, goose" during Forest School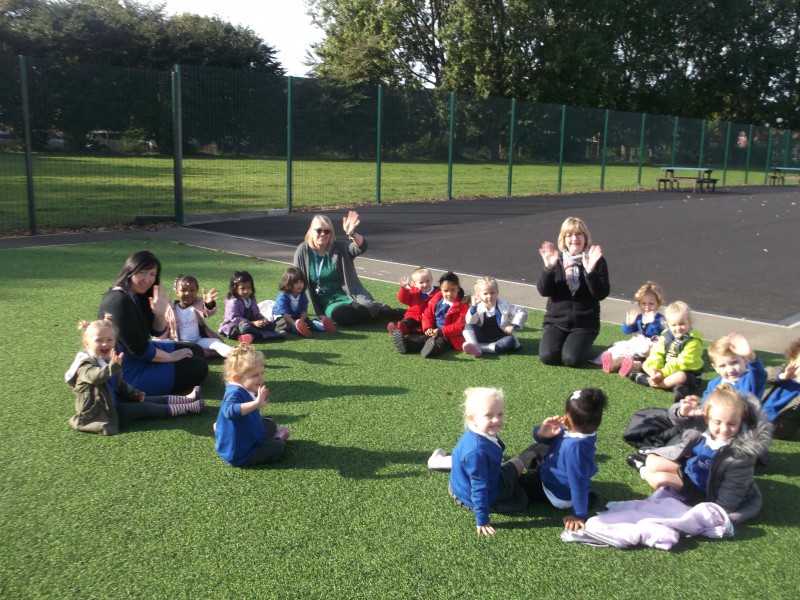 Meeting our Forest School friends Candy and Fudge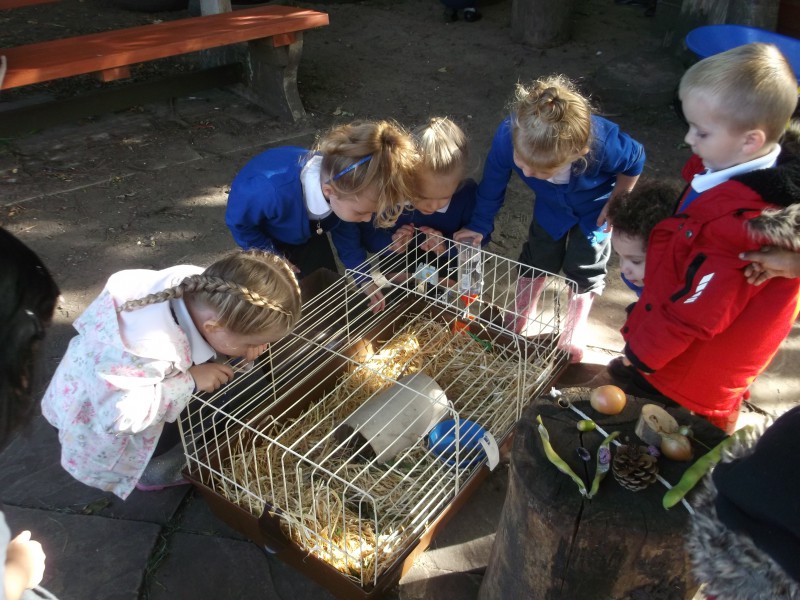 We are testing one of our new pieces of equipment and this one is definitely a winner.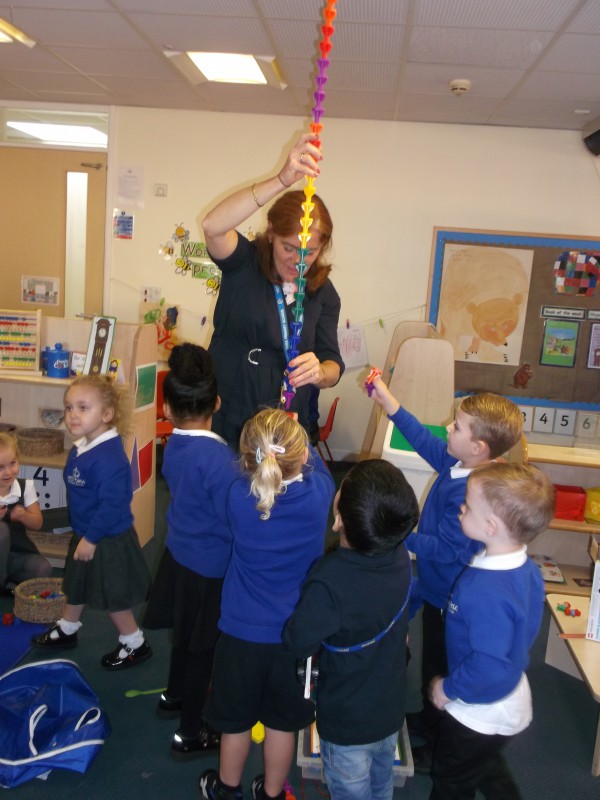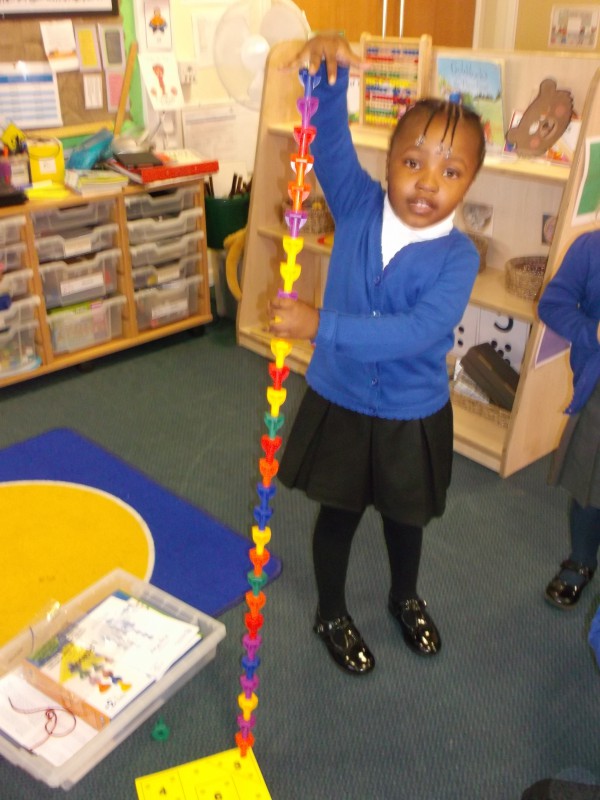 We need BIG pieces of paper for our art work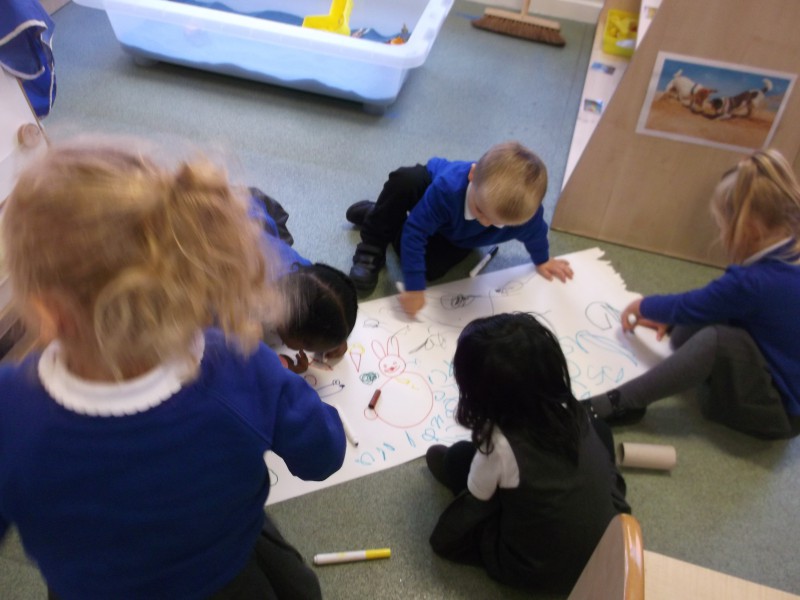 We are learning how to make a person. We call him "Flatman"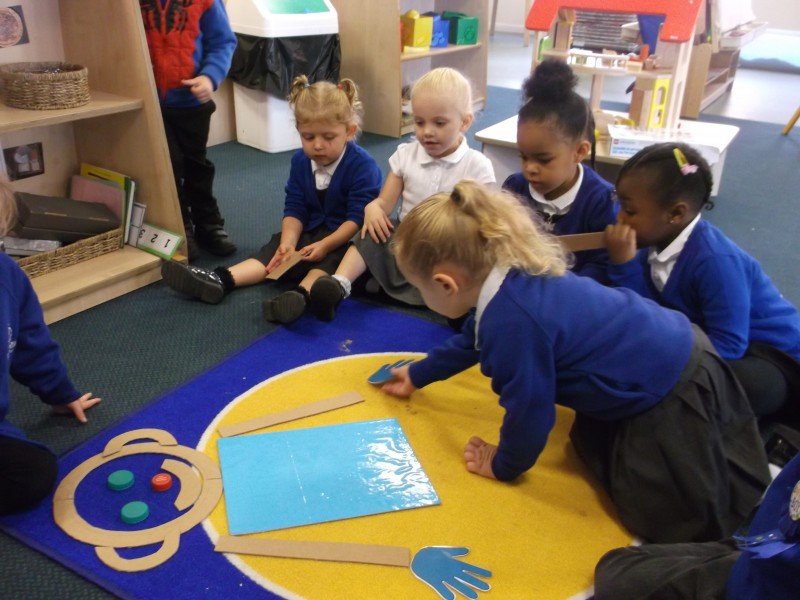 And now we are having a go at drawing his picture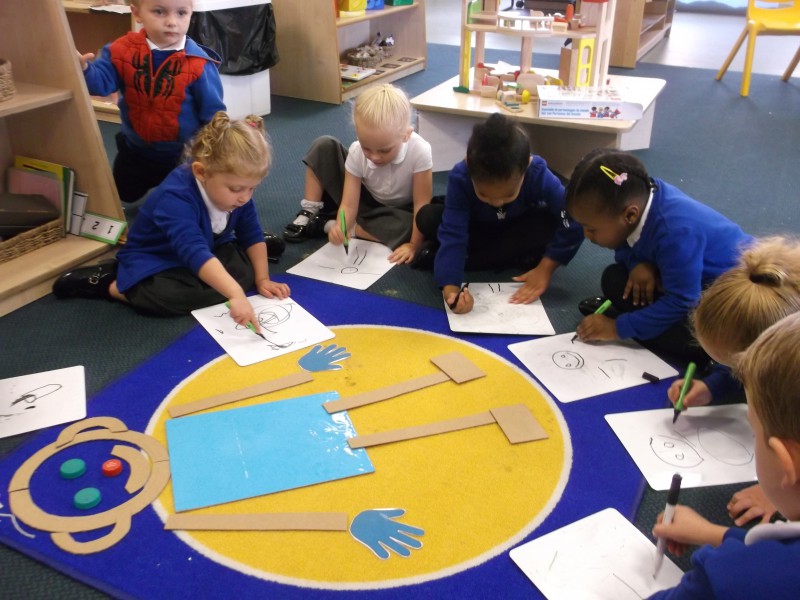 In Forest School we looked at different vegetables ; beetroot, pumpkins, marrows, onions and carrots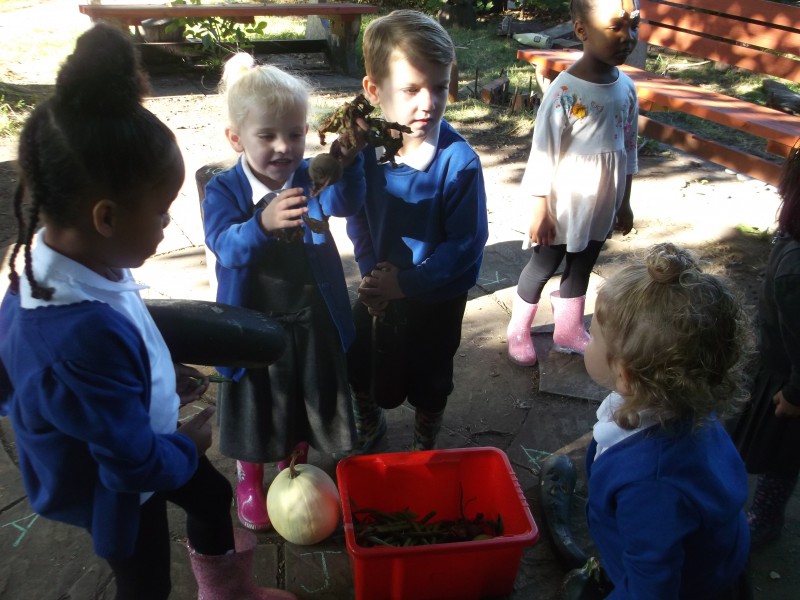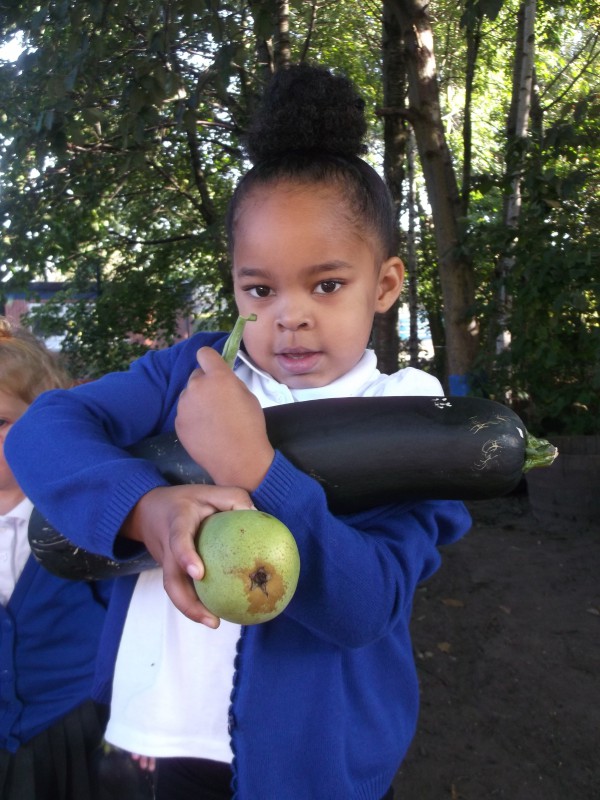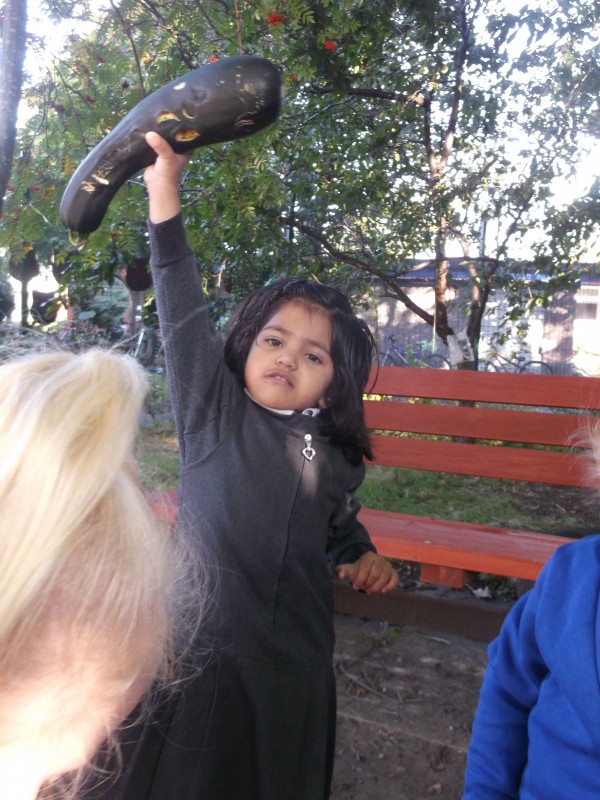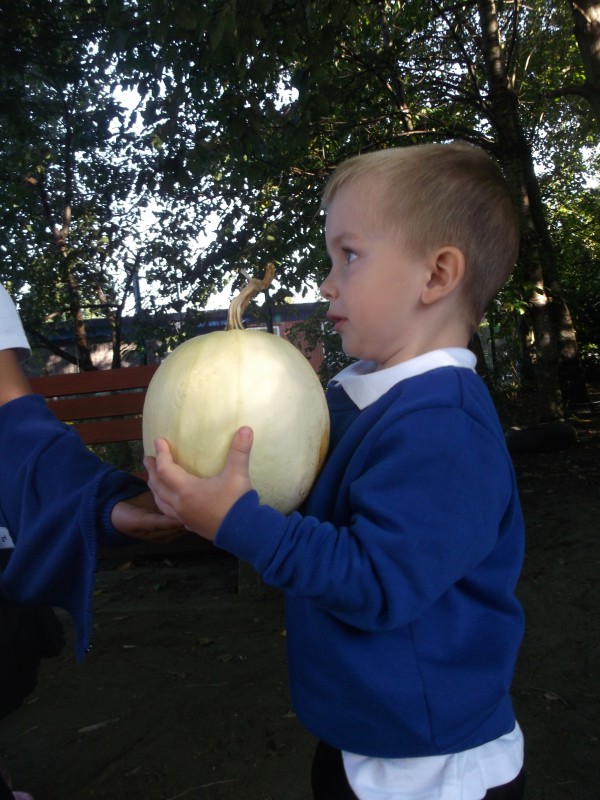 It is not easy to walk in the long grass on a sloppy hill.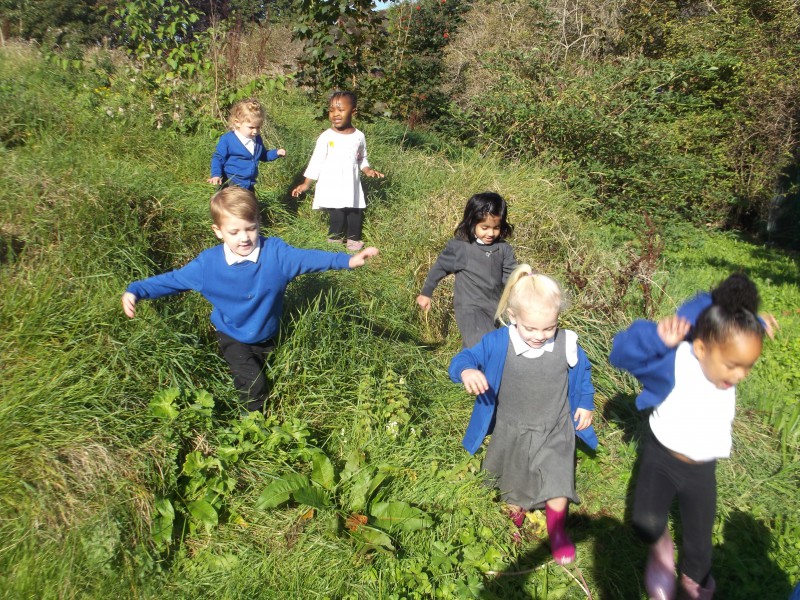 We are getting better at climbing trees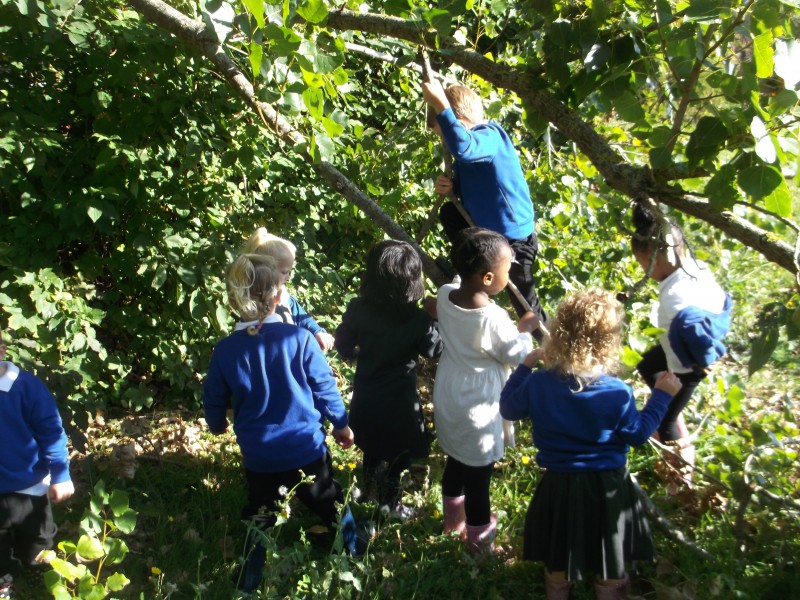 Please join us for a
Good Morning Story
& Teddy Toast
Thursday 26th September 9:00 o'clock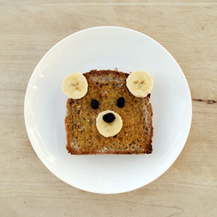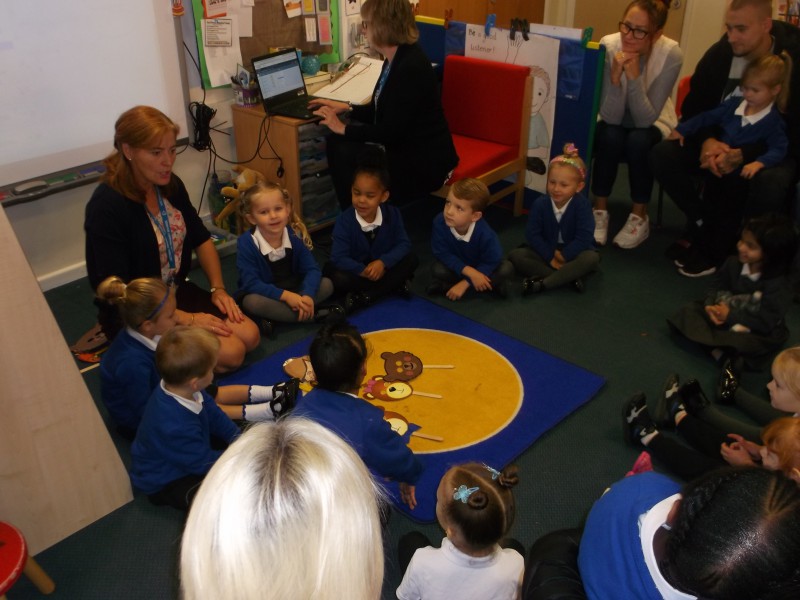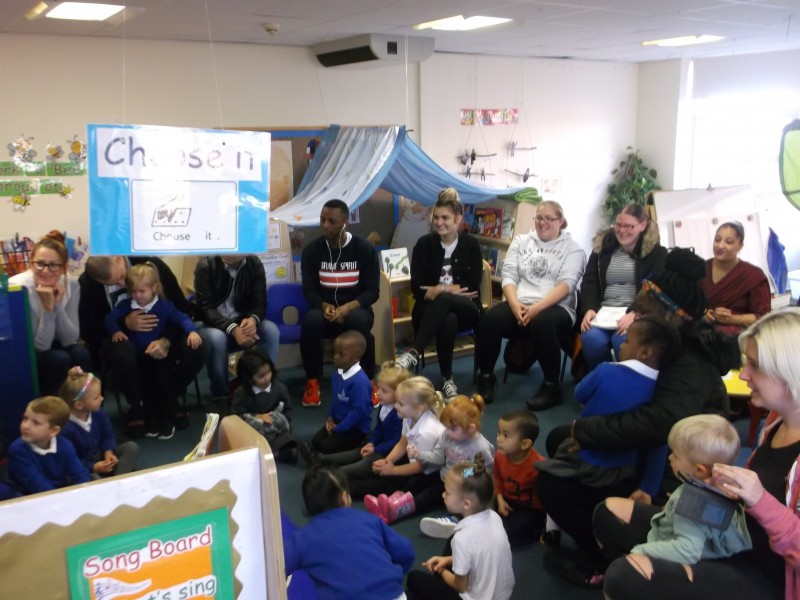 After the story we all had a piece of Teddy Toast with honey, banana and raisins.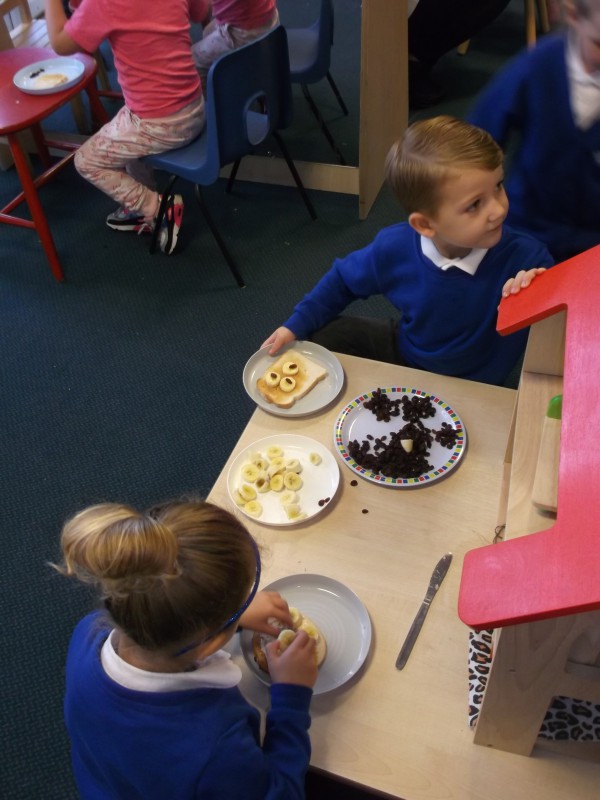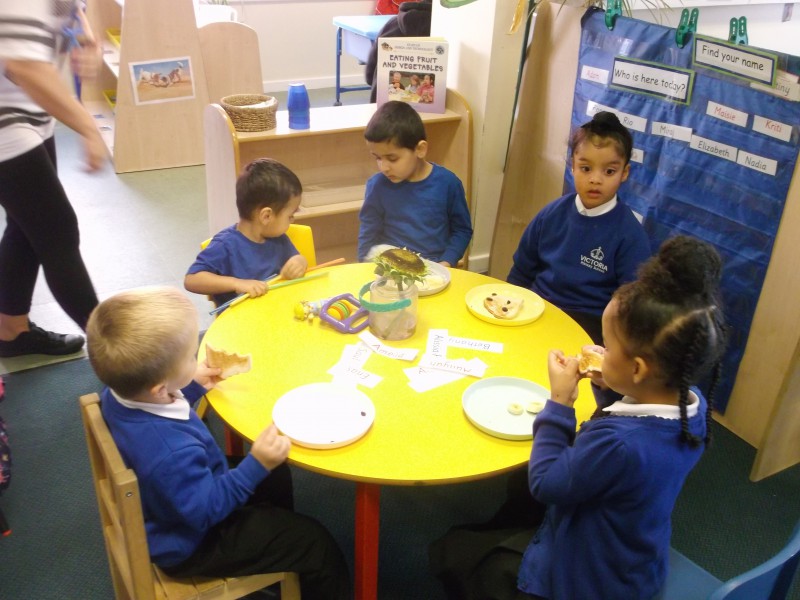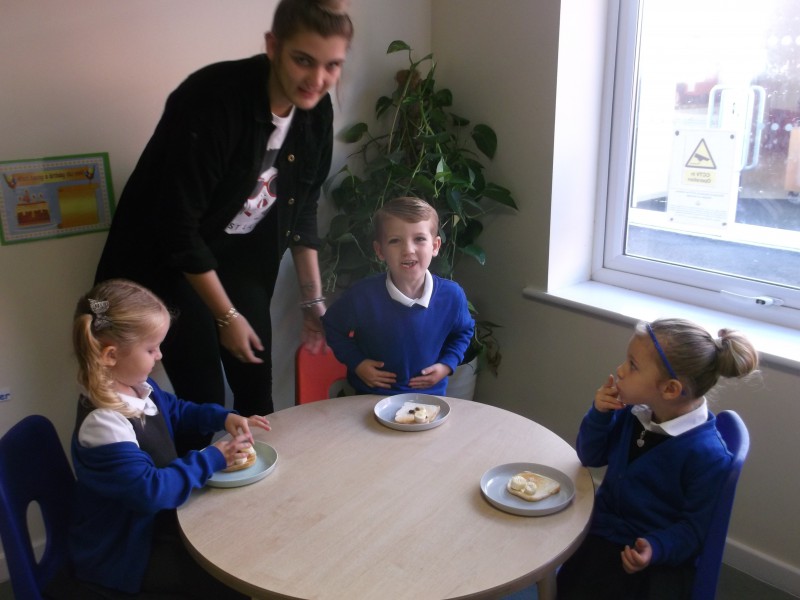 "Nee , naw, nee naw " it is the fire engine!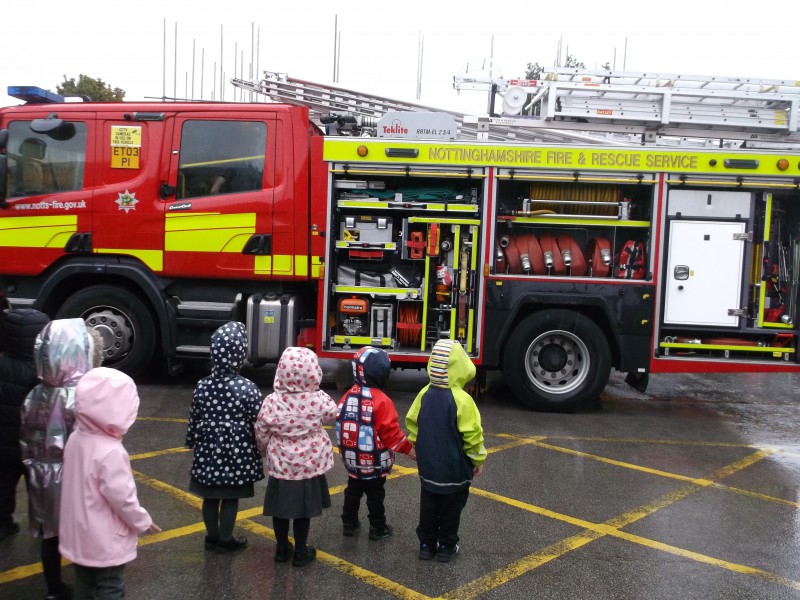 The firefighters visited the Nursery children on Tuesday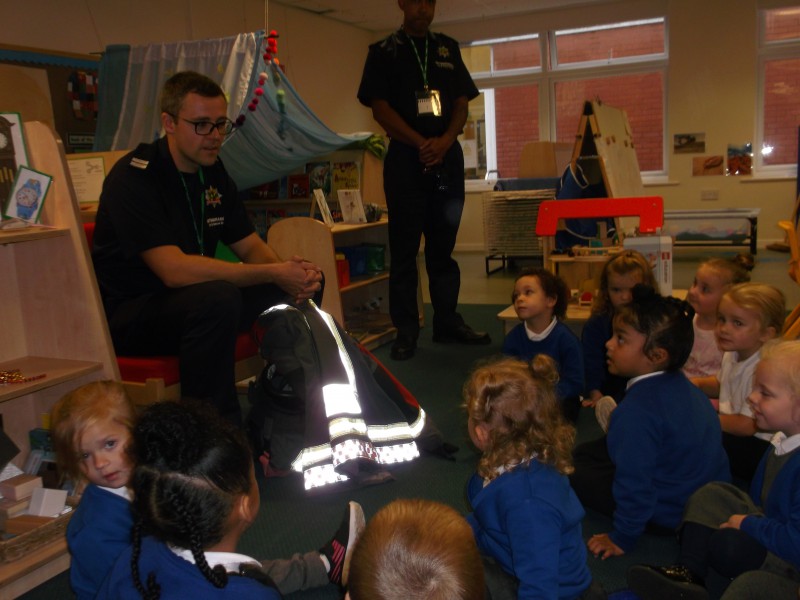 They told us about keeping safe from fire and they let us try on their uniforms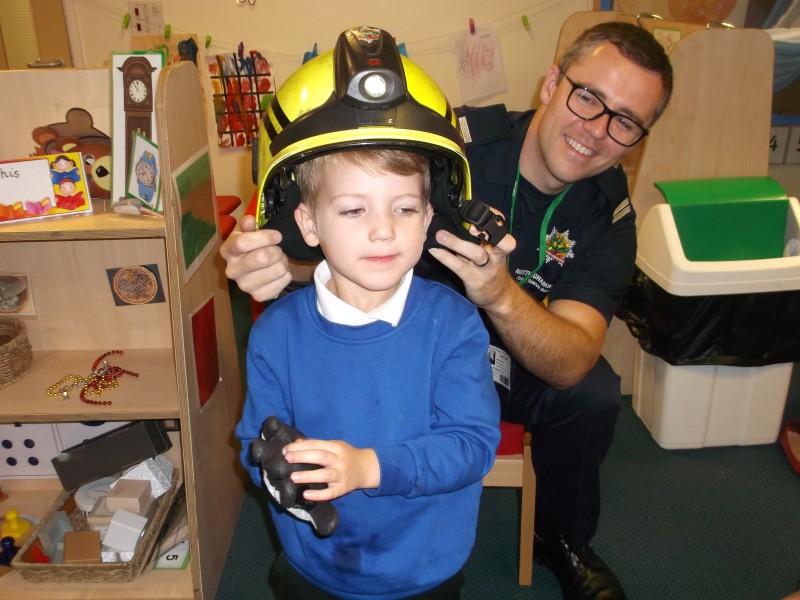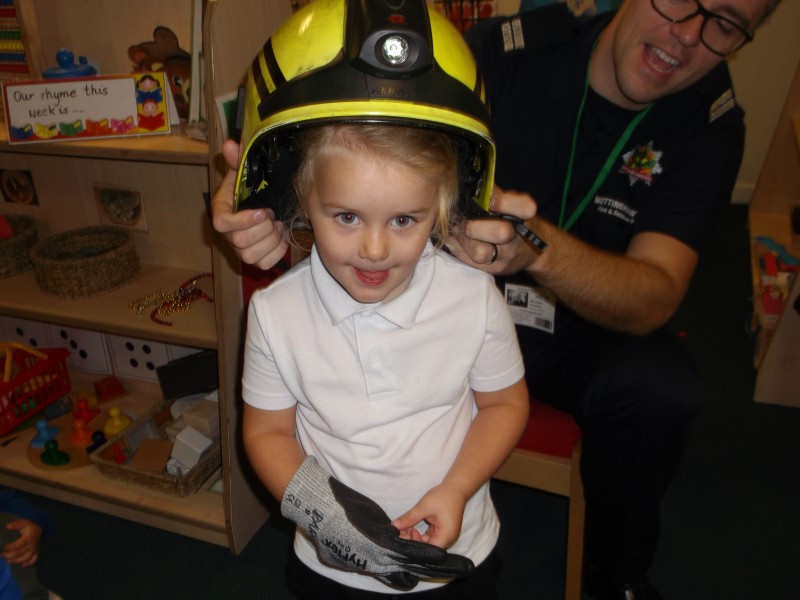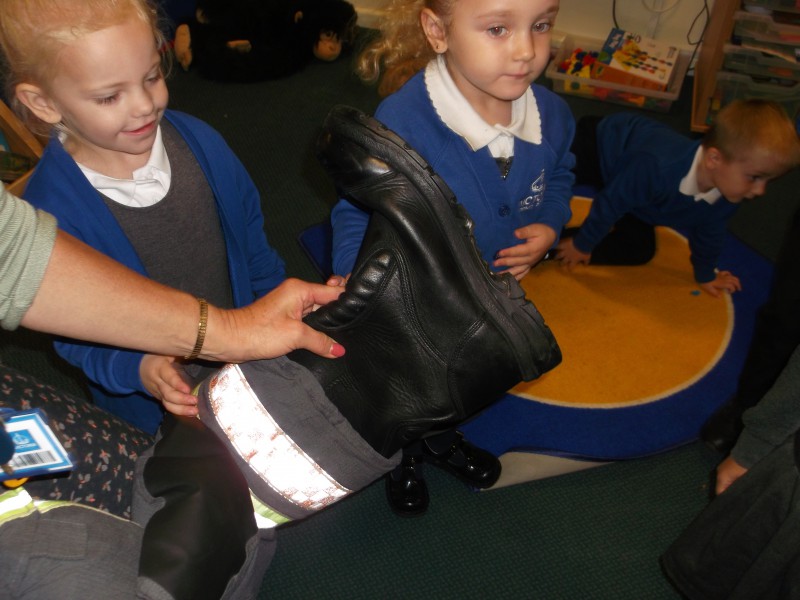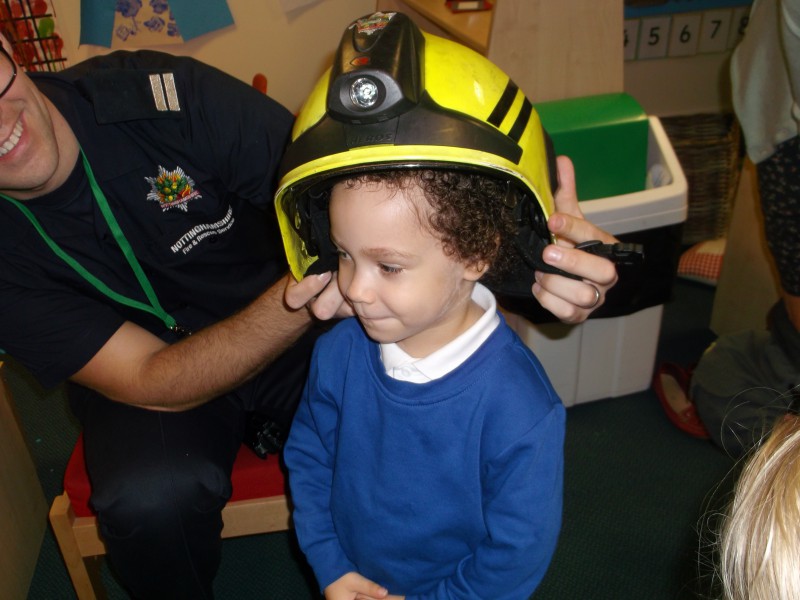 It has been so nice having Year 6 children reading to us and playing with us during lunch time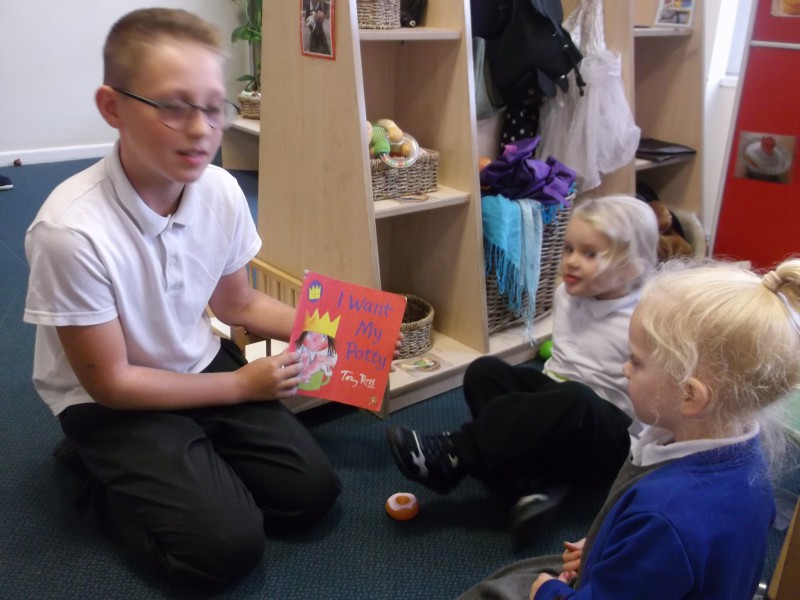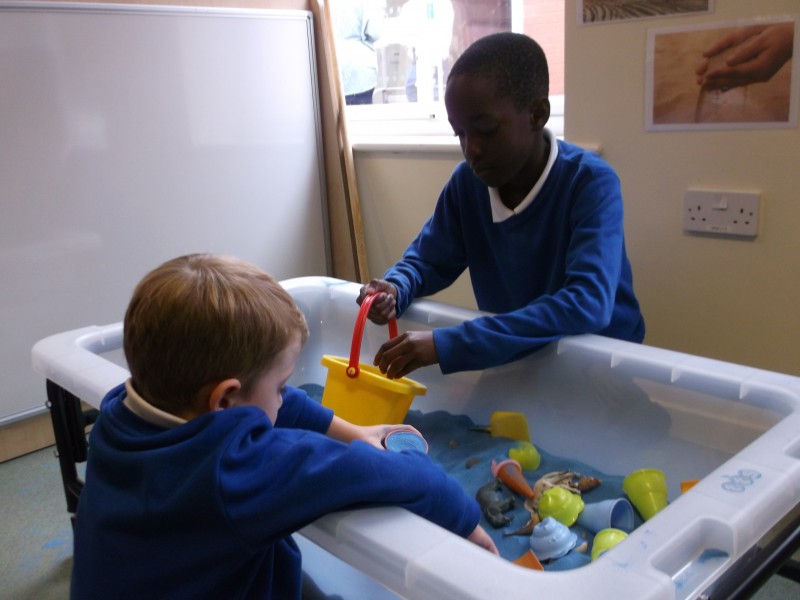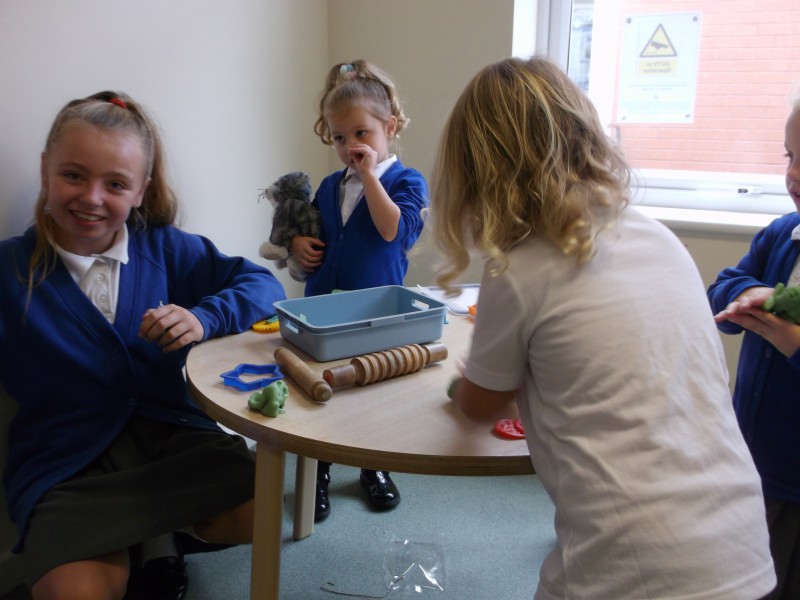 Forest School group on our special tree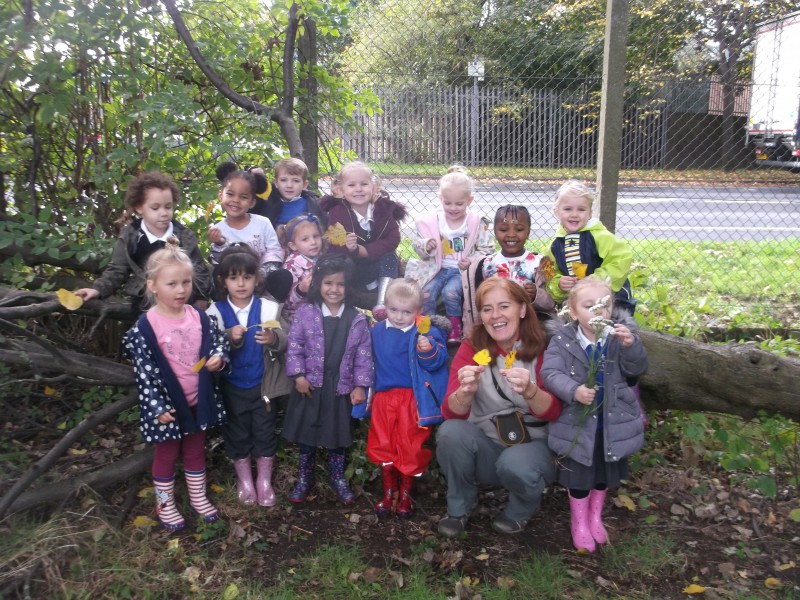 We harvested some potatoes, scrubbed them and showed to the rest of the children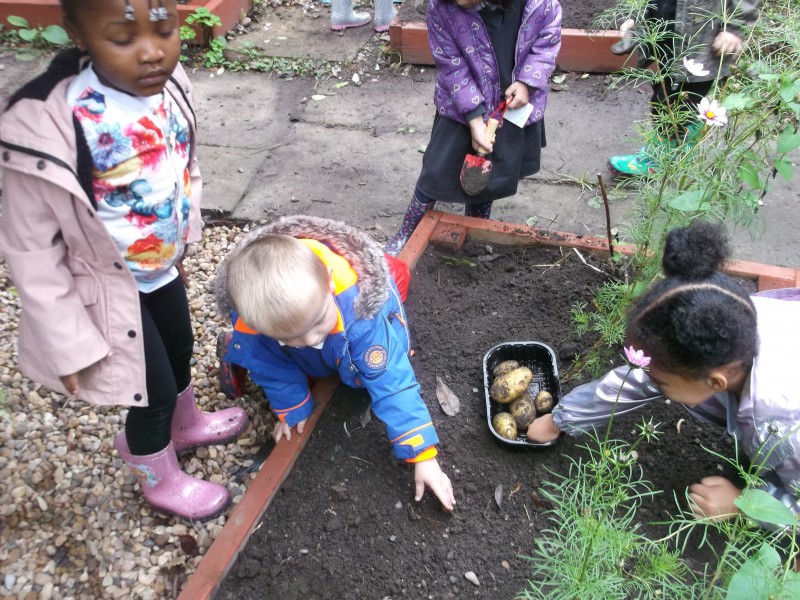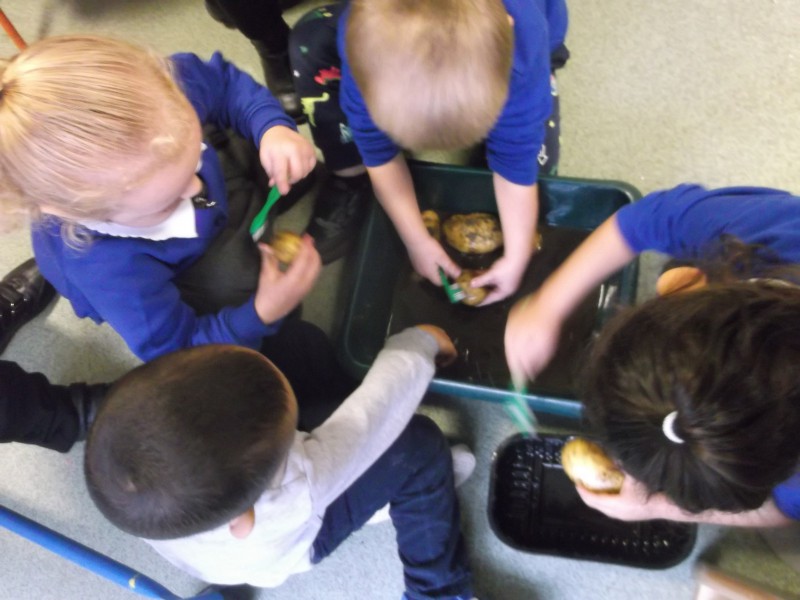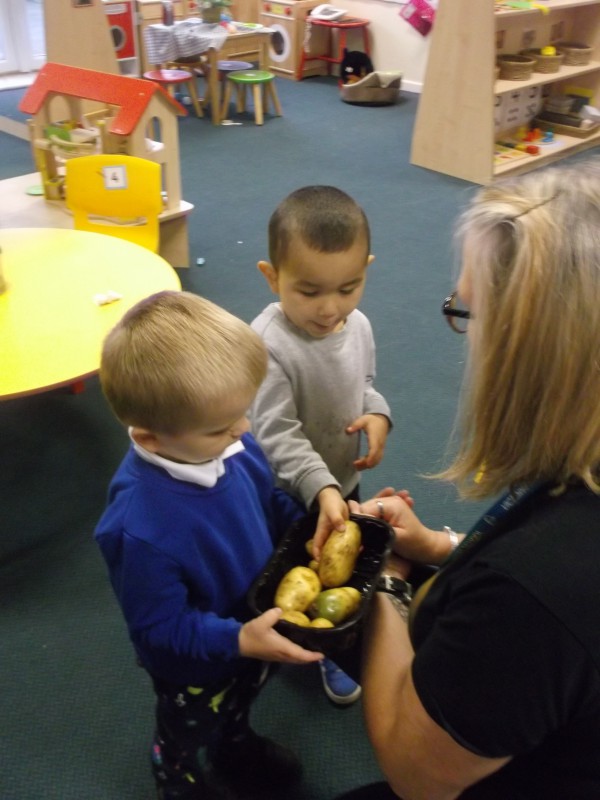 The story of Mrs Wishy-Washy
Mrs Wishy Washy washed the animals in her tub.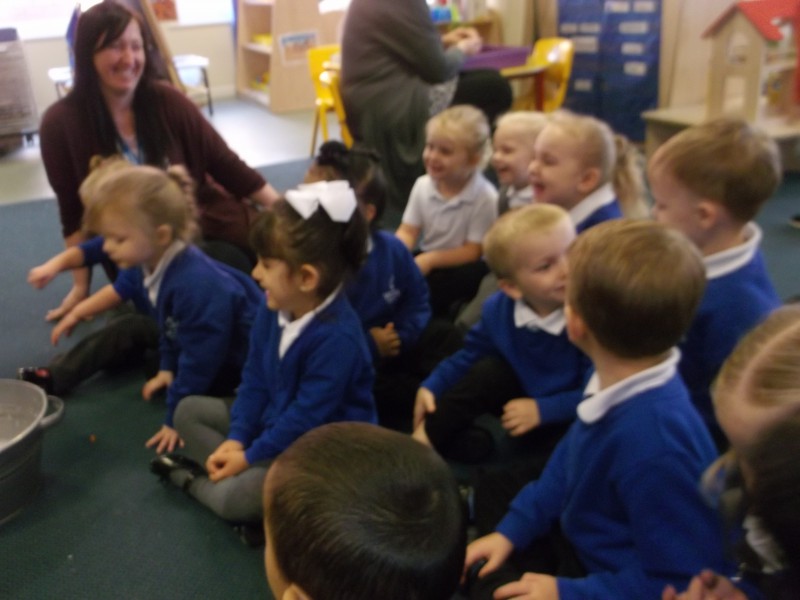 But the animals kept jumping in the mud.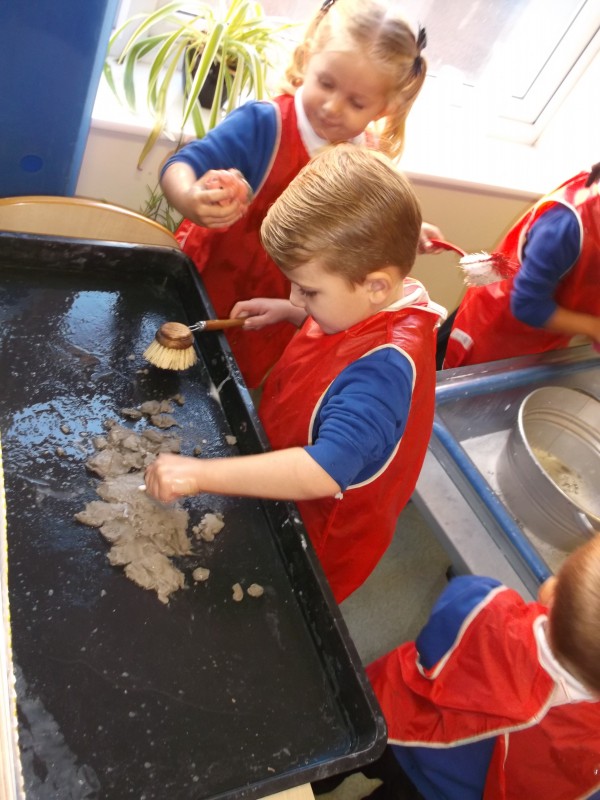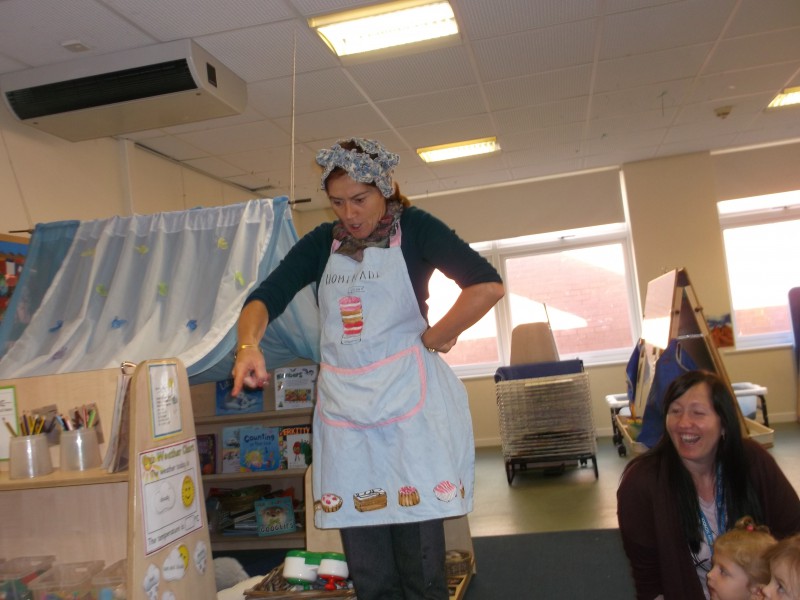 "Look at the state of you. In the tub you go!"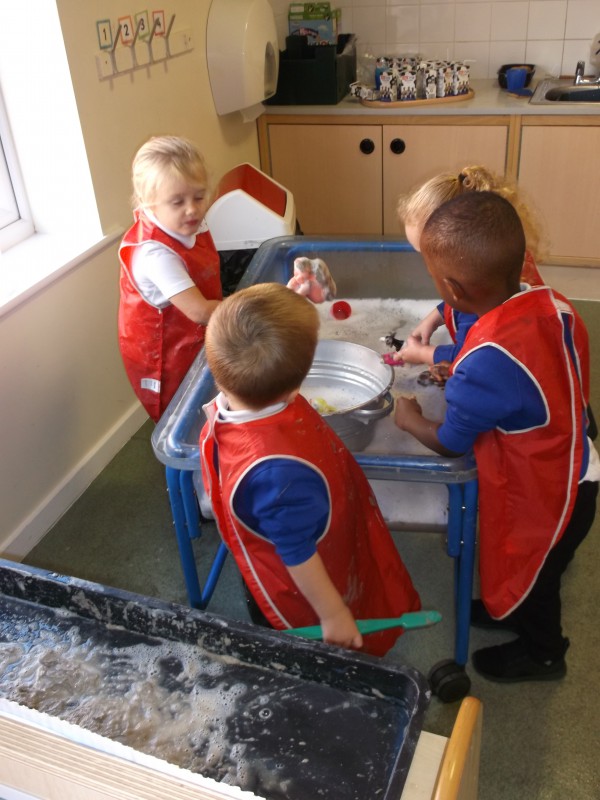 Wishy, washy. Wishy , washy.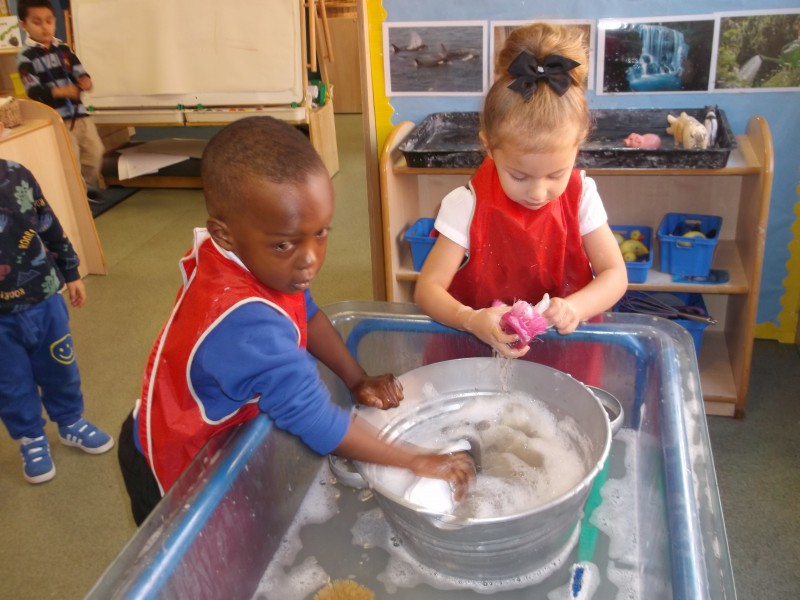 One child reads the story while others are acting it out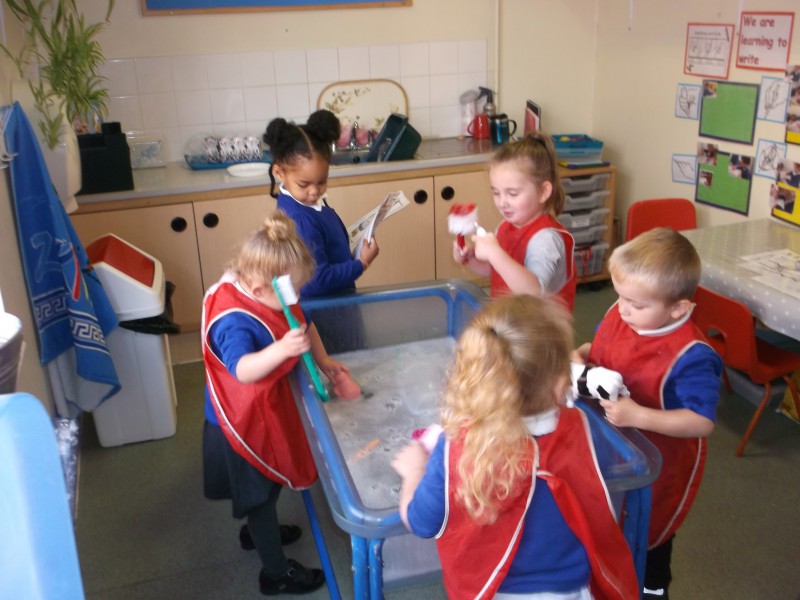 We are learning to make a person and later we will learn how to draw it.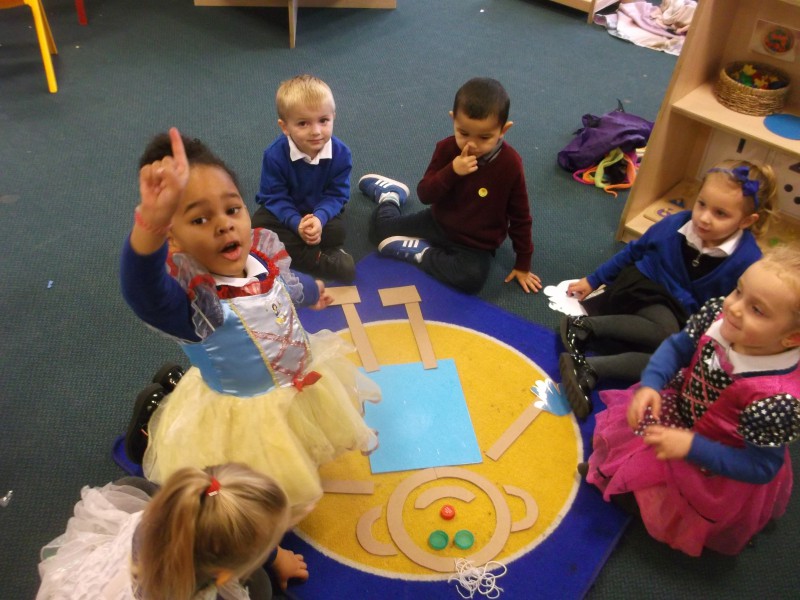 Learning maths.
4 bears on 4 chairs. What is going to happen if one more bear wants a chair?
Will anybody share with the bear?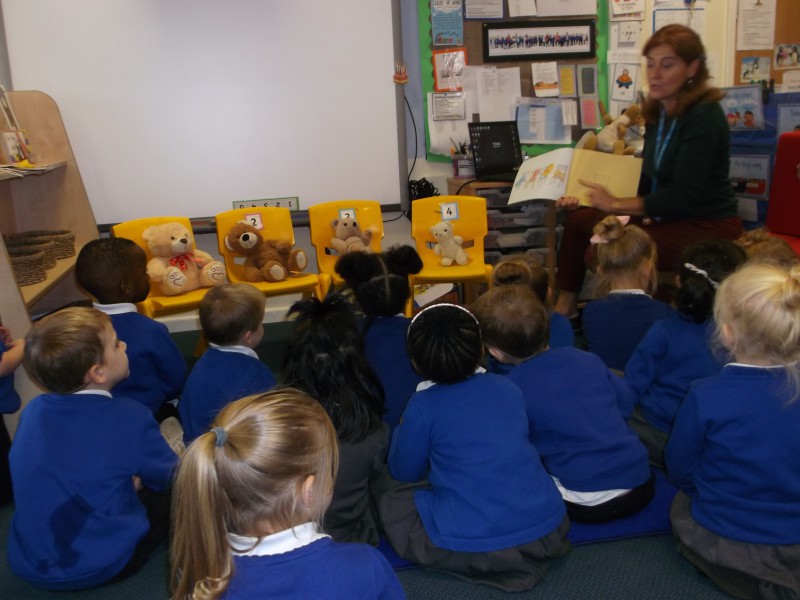 Our Autumn registration. Can you see your name?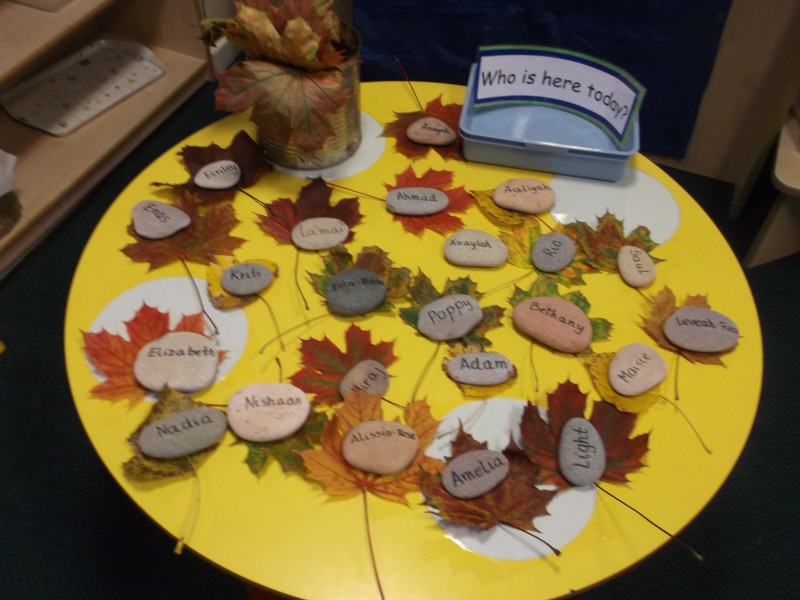 Who can build the tallest tower?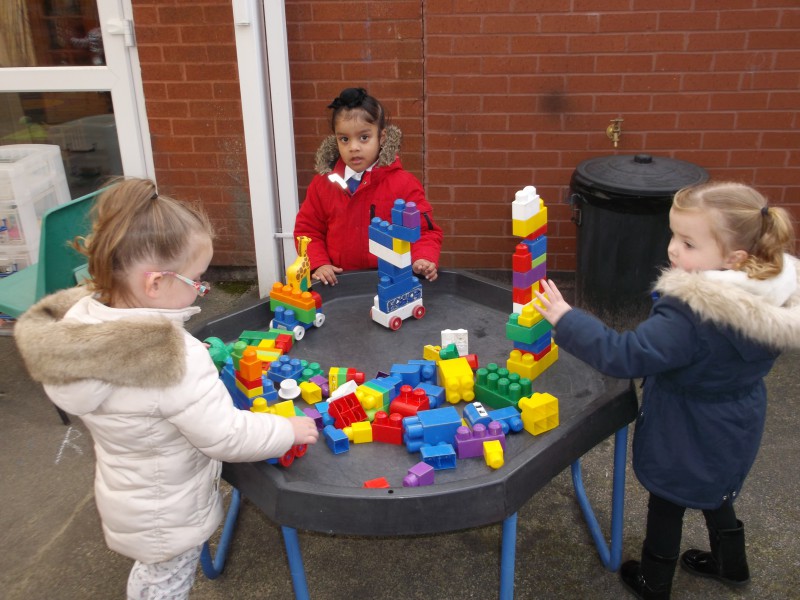 February 2020
| M | T | W | T | F | WE |
| --- | --- | --- | --- | --- | --- |
| | | | | | 1 |
| 3 | 4 | 5 | 6 | 7 | 8 |
| 10 | 11 | 12 | 13 | 14 | 15 |
| 17 | 18 | 19 | 20 | 21 | 22 |
| 24 | 25 | 26 | 27 | 28 | 29 |