Welcome to Cadbury Nurture
Cadbury Nurture
Welcome back -2020/2021
Welcome to a new academic school year, we are extremely excited for another outstanding year teaching and learning in Cadbury Class.
Cadbury Teaching Team
Mr Prestidge
Cadbury Class teacher
Assistant Head (Pastoral)
Mrs Bradford
Specialist HLN Assistant
Miss Casson
Specialist HLN Assistant
This Term
The first couple of weeks in September, we will be busy getting used to our new classroom and new staff members, curriculum and routines. We will focus on the story of 'The Colour Monster', whose feelings have all been mixed up and exploring our feelings. Have the children been feeling mixed up like the colour monster?
The remainder of the term be focussed on studying the 'The Smeds and the Smoos'; developing speech, language and communication skills as well as our writing skills. We will also focus on maths skills, fine and gross motor development through new FUNFIT activities and of course our weekly life skills sessions.
Virtual Open Day
We will plan to have a virtual open day this term for you to see your child and see the progress they are making, see our new classroom layout and the exciting things happening within Cadbury Class so keep your eyes peeled for a letter with more dates and details on it.
We look forward to working with you so please do not hesitate to contact Mr Prestidge or Mrs Bradford via the school office should you have any questions or queries.
Remember, we post updates each week on the Cadbury Page on the school website.
The Cadbury Team.
A FANTASTIC webpage full of teachers leading video lessons.
Whilst Mrs Bradford and I will be adding videos over on SeeSaw, this website is a fantastic resources. Online Classroom
Remember, choose a year group suited to your child's level of learning - not necessarily the year group they are in. Enjoy!
Emotional Well-Being
Some times we need some help with our emotions. This website has lots of fantastic resources you can download to use (or make yourself if you don't have a printer)
There are fantastic links to learning resources and webpages as well as SEND resources and Well-Being support.
SeeSaw (this weeks learning on sidebar under downloads)
Hello everyone!
We hope you and your families are well. We miss you a lot. We know that this is a strange time and that you may find doing school work at home a little strange but it is important to keep your minds working and remember that this isn't forever - you will be back in school and in Cadbury class before you know it!
Your parents will help you to create a routine at home - some of you might be doing a little bit here and there and some of you may be completing all of your day's work in one go. Do whatever works for you and your family. Ideally, we would like you to do a little bit of reading and some math each day but, if one day, you decide to create a game in the garden and do some baking instead - that's fine (it's great life skills!). If you are struggling with a task and your family can't help you, then let us know or just try something else.
There are lots of activities to keep you busy for the week and there are websites and links on the class webpage too - you will not be bored! If you have any feedback or any ideas on what topics you'd like some work on - please let us know! Keep in touch and let us see your wonderful work - send us a photo or message us. You may even get a reward! Whilst we want you to do work at home, what is most important to us is that you take care of yourselves.
Keep smiling. :) Miss Mousley and Mrs Bradford
Free Resource From Widgit

FREE Widget Resource Click Here
Code: WIDGIT30(we use this in Cadbury Class so children will know it!)

With more schools closing across the world to help fight the spread of Coronavirus (COVID-19) we wanted to do something to help parents, teachers and carers who use symbols to support their children and young people.

To make sure symbol users have access to the systems and resources they need, we would like to offer free and unrestricted access to Widgit Online and it's ready-made materials for 30 days. Use Code: WIDGIT30
Useful contacts from Nottingham City Agencies.
Please signpost parents and use for yourselves:
Super Sock Day was Friday 3rd April and staff put on their snazziest socks to support Autism Awareness Week.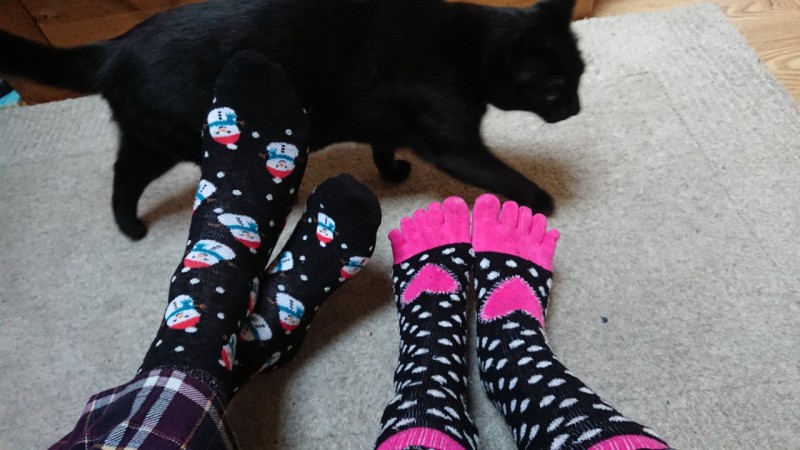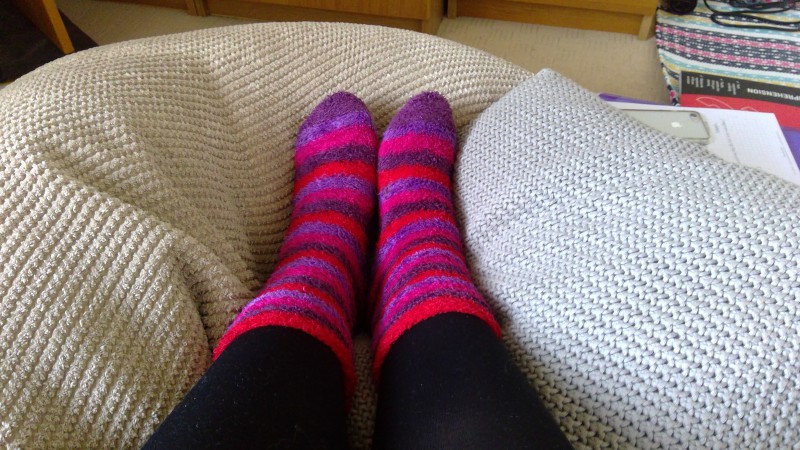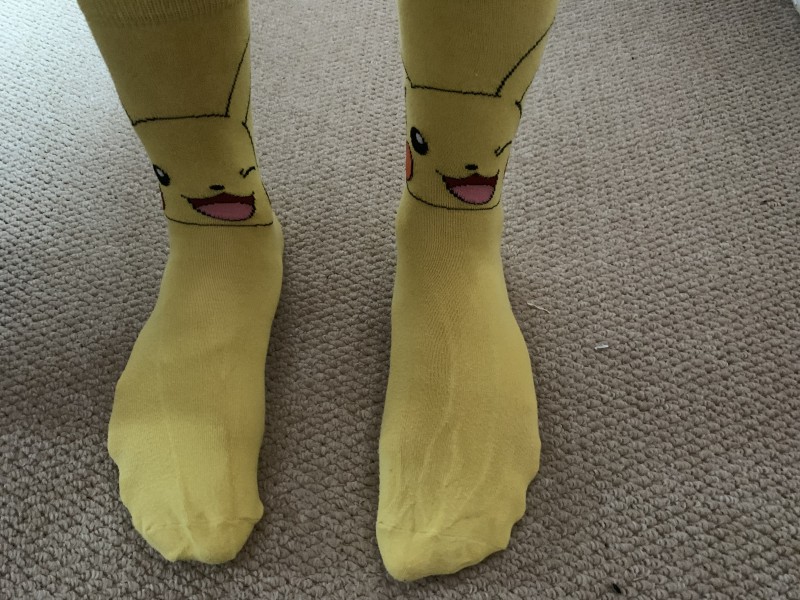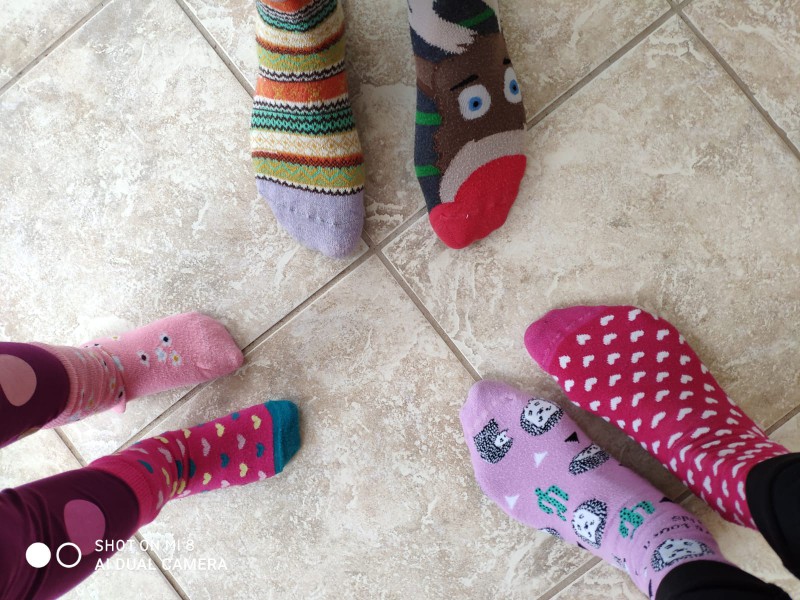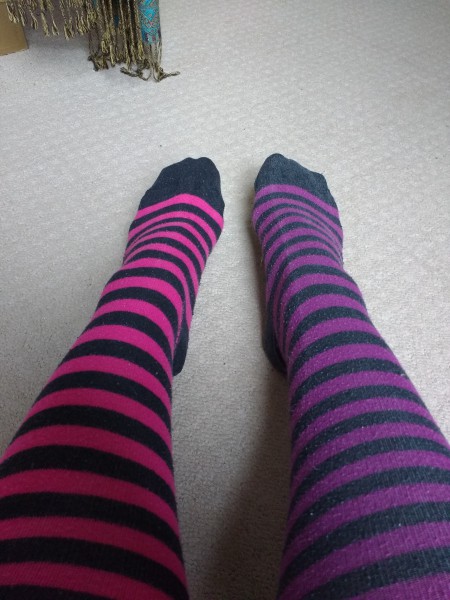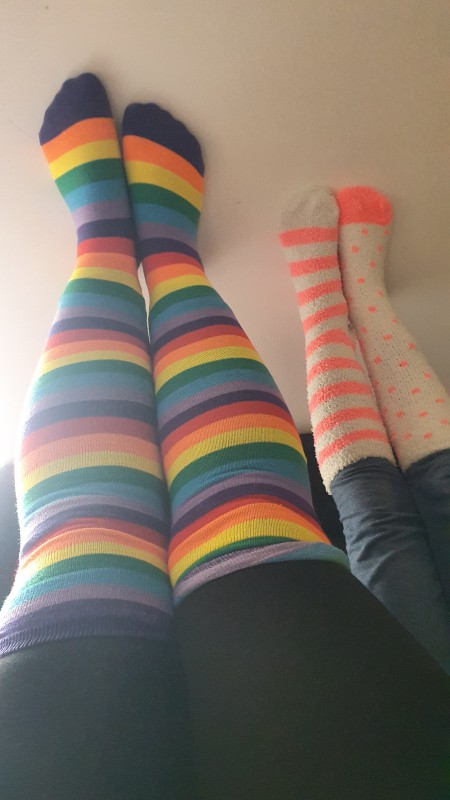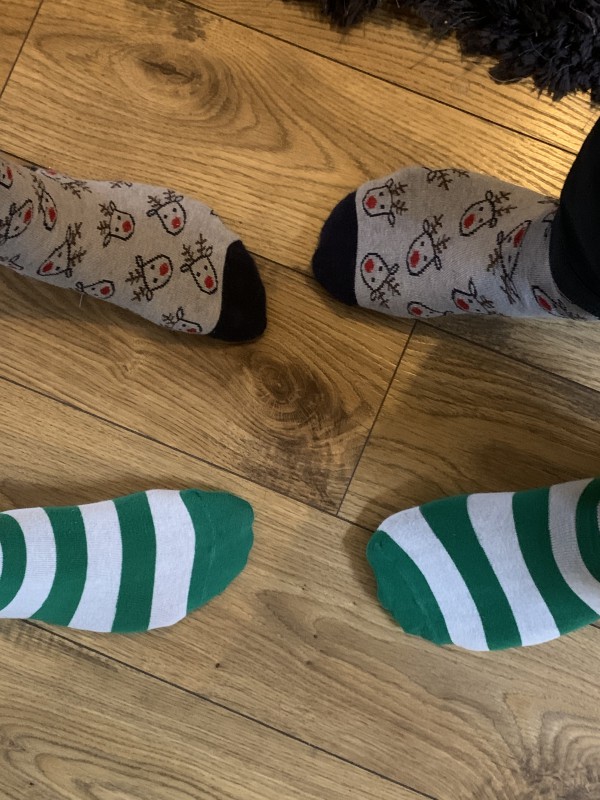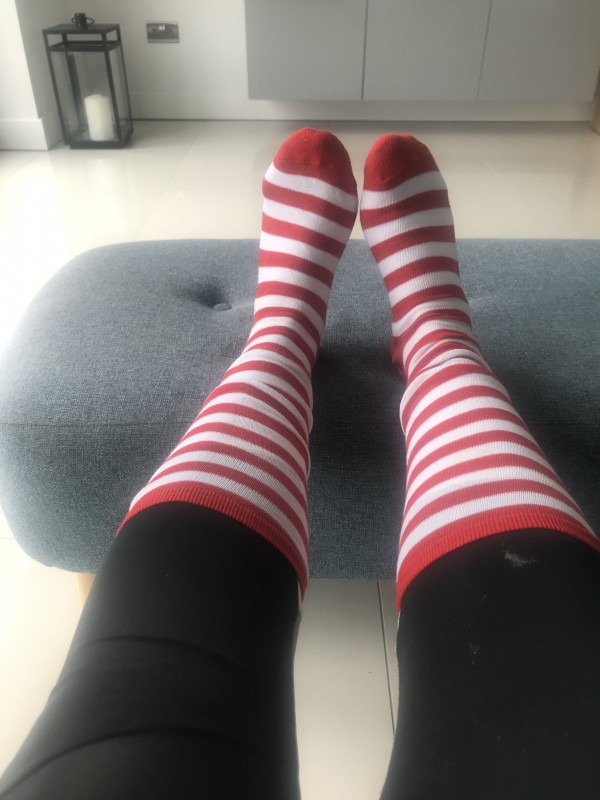 Do you have any photos? Email them to rmousley@victoriaprimaryschool.org.uk
Updated-WWF Earth Hour
As part of our WWF project in school and with the support of our Year 6 WWF Ambassadors, we researched the impact that global warming is having on our planet and the wonderful animals who face extinction. We created a persuasive poster and we wanted YOU to take part. If you missed it on Saturday 28th March at 8.30pm it's not too late, just pick another hour where you can switch off your lights, TVs and computers for 1 hour to show your commitment to making a change and helping to protect our planet! Please send any pictures to rmousley@victoriaprimaryschool.org.uk and they will be added to this page! For further information and resources visit www.wwf.org.uk/
FUNFIT Challenge.
Everyday, try to do 10 sit-ups, 20 squats and 20 steps (use the bottom step of your staircase!) Feel free to take a photo and send it to Miss Mousley.
Also, access Joe Wicks aka The Body Coach for daily exercises - Click here for The Body Coach videos
Life Skills.
Whilst at home, consider teaching your child to cook, bake, sew, hoover, dust or wash the pots!
Fun ideas

High Praise indeed.
Our OFSTED visit was in June 2019 and they loved visiting our children in Cadbury class! They even mentioned it in the report! "Specialist provision for a group of pupils with significant additional needs meets their individual needs very effectively. The use of Makaton throughout the day and a rich range of carefully chosen resources ensure that pupils make good progress towards their individual targets." OFSTED June 2019
Oxford Owl - free reading resource
Click on this link http://www.oxfordowl.co.uk and click on Class login.
Username: Cadbury
Password: choc
Choose a book for your child to listen to as they read along. Great for developing speech, language and communication skills as well as improving their reading and comprehension.
Further information
For more information please see our Special Needs page. Click on this link https://www.victoriaprimaryschool.org.uk/page.php?p=sen
Free Support
A new Dropbox has been created full of resources, leaflets and information on a range of topics such as EHCP, transition, sleeping, toileting, social stories and much more.
Access Dropbox by clinking this link https://www.dropbox.com/
For the username and password, please ask Miss Mousley (SENCo)
Sensory Room
For some children, the lights and sounds of school can be overwhelming and can cause anxiety or difficulty with learning. Our new sensory room will allow children time to process and understand their sensory needs. Our new projector, which creates moving images across the walls, will also be used within our curriculum to support children with their reading and writing.
If you have any questions please do not hesitate to contact either Lee Bradford or Rachel Mousley via the school office.
August 2021
| M | T | W | T | F | WE |
| --- | --- | --- | --- | --- | --- |
| | | | | | 1 |
| 2 | 3 | 4 | 5 | 6 | 7 |
| 9 | 10 | 11 | 12 | 13 | 14 |
| 16 | 17 | 18 | 19 | 20 | 21 |
| 23 | 24 | 25 | 26 | 27 | 28 |
| 30 | 31 | | | | |